The Sea of Crete forms the southern part of the Aegean Sea. It is bordered in the west by the Greek islands of Kythera and Antikythera; in the south by the island of Crete; in the north by the Cyclades islands and in the east by the islands of Karpathos, Kassos, and Rhodes. It is surrounded by the Ionian Sea in the west; by the Myrtoan Sea in the northwest and by the Mediterranean Sea in the east and southeast.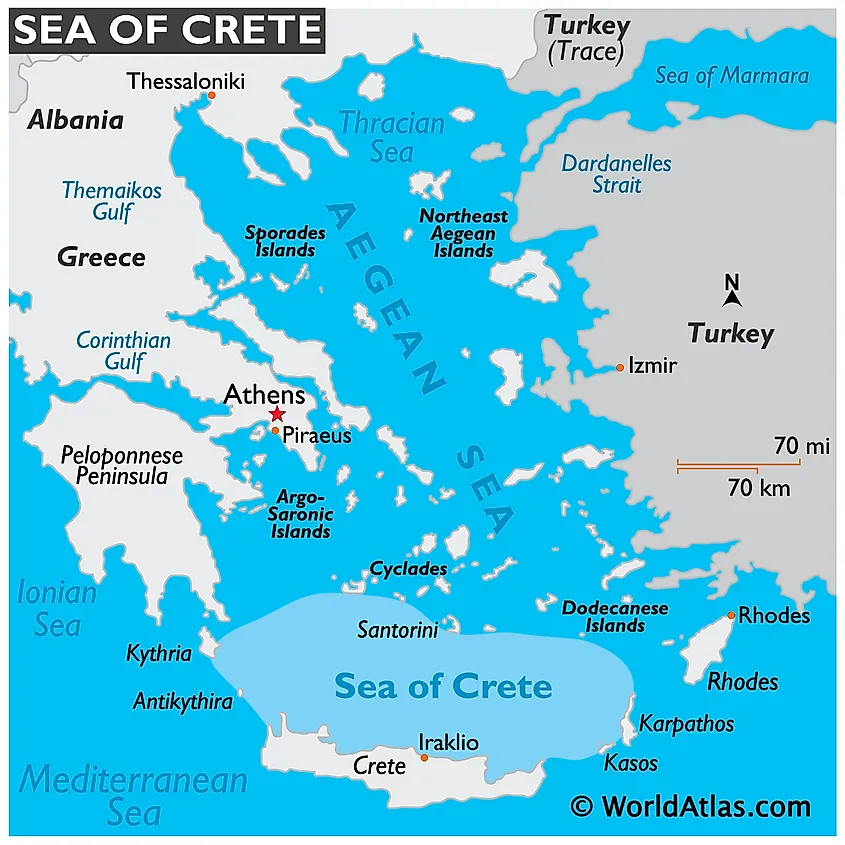 The Sea of Crete forms the deepest part of the Aegean Sea and reaches a maximum depth of about 3,294 m at its deepest point, which is located near the northeastern coast of Crete. The Sea of Crete is often referred to as the Cretan Sea or the Sea of Candia. The island of Crete is the largest and the most populous island among all the islands in Greece. It is the world's 88th largest island.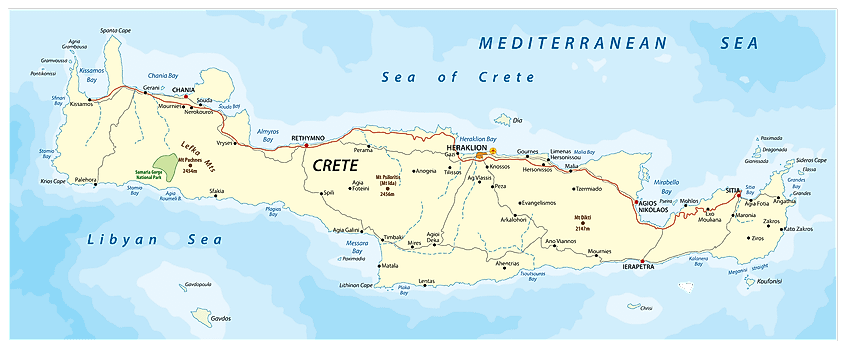 The notable bays that are located here are Almyros Bay, Chania Bay, Mirabello Bay, and Souda Bay. The significant port towns and cities that are located along the Sea of Crete include Agios Nikolaos, Anafi, Chania, Heraklion, Kassos, Kastelli-Kissamos, Rethymno, Sitia, Souda, and Thira. Heraklion is an important shipping port on the island of Crete and is where regional ferries connect with the Port of Piraeus in Athens and with other Greek islands.