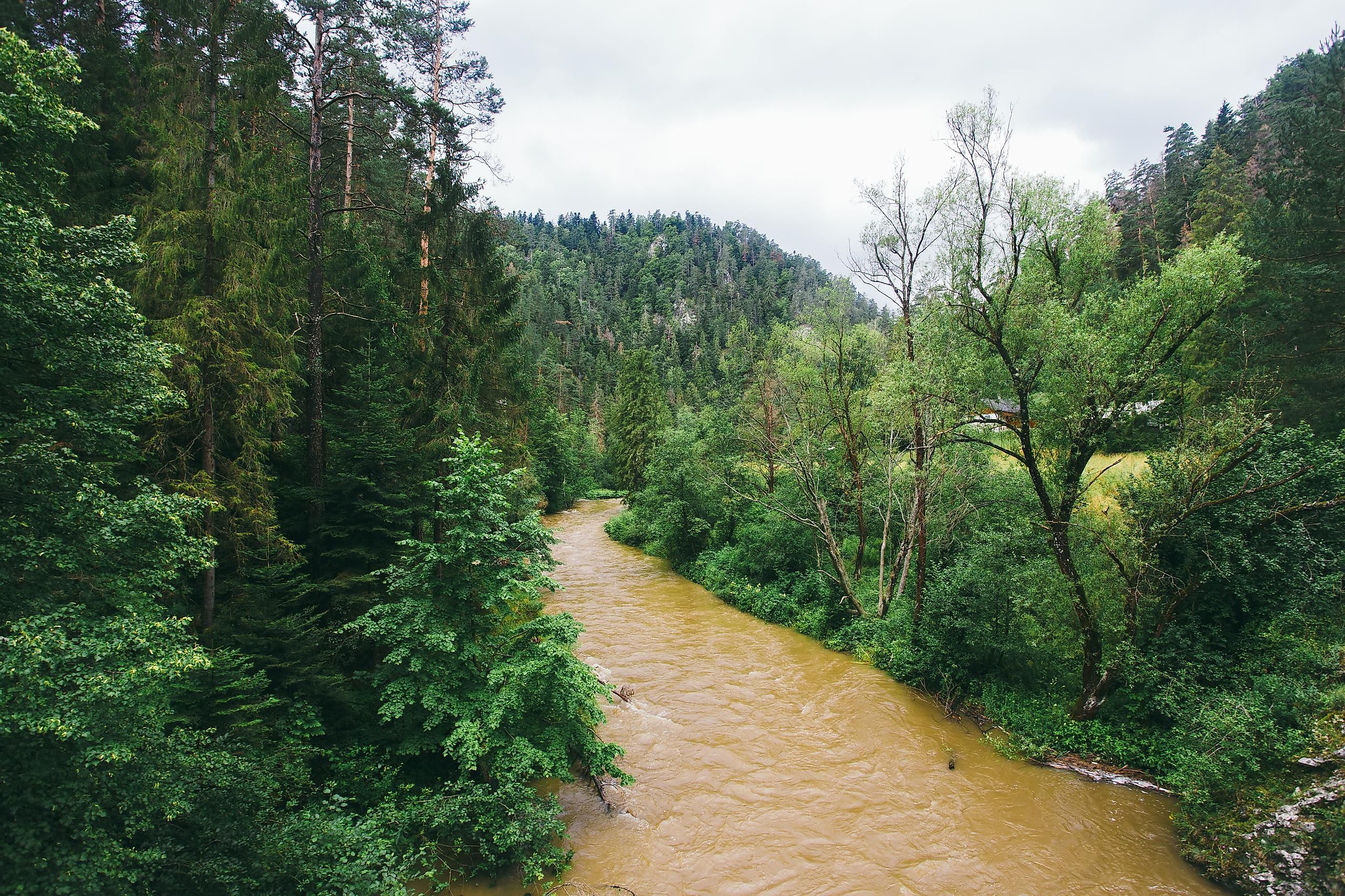 Europe is home to over 150 transboundary rivers of varying lengths with different characteristics. Among these rivers is the Hornad River, a long winding river of over 300 km in length. Along the river, there are plenty of activities to indulge in and tons of sightseeing opportunities that draw visitors. The river's rich biodiversity and beautiful scenery make it more than worthy of a wilderness getaway. The river's course is distinguished by various landscapes, from calm meandering stretches to gorges packed with rapids. 
Geography Of The Hornad River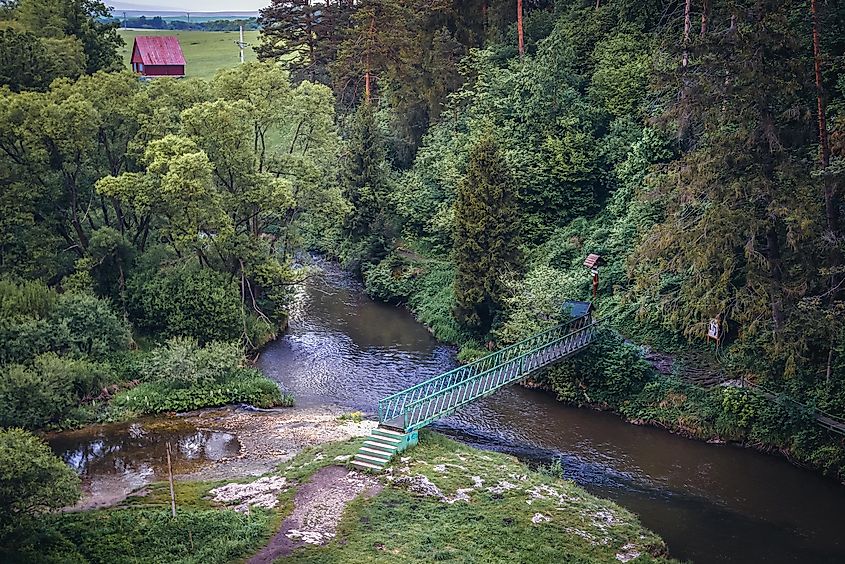 Hornad River spans over two European countries; it is found in southeastern Slovakia and flows down into north-eastern Hungary. It is split into three sections: upper, middle, and lower streams. Hornad starts in Slovakia's High Tatra Mountains, then hits a bunch of notable locations and sights along its path, including the Hornad Canyon, Krompachy, the Ružín dam, Družstevná, and ends in the small Hungarian town of Trstené pri Hornáde. The Hornad River has valleys, dips, rapids, calm waters, mountains, and many other natural attractions and conditions that keep visitors thoroughly entertained and amazed. Travelers from neighboring nations may also reach the Hornad River easily because of its location in the center of Europe. 
History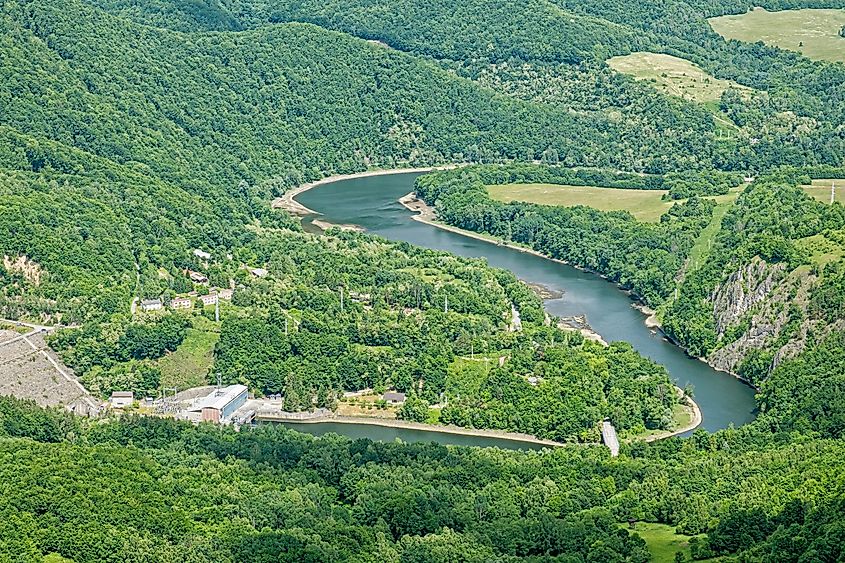 Historically, the Hornad River has been used for trade and transportation, and since the 1960s, a source of both industrial and recreational power from the dams built along it, allowing locals to capitalize off its current. The most popular and largest dam, the Ružín Dam, was built in 1967, and along with the smaller dams located closer to Krompachy, Ružín also helps regulate water levels.  
Things To Do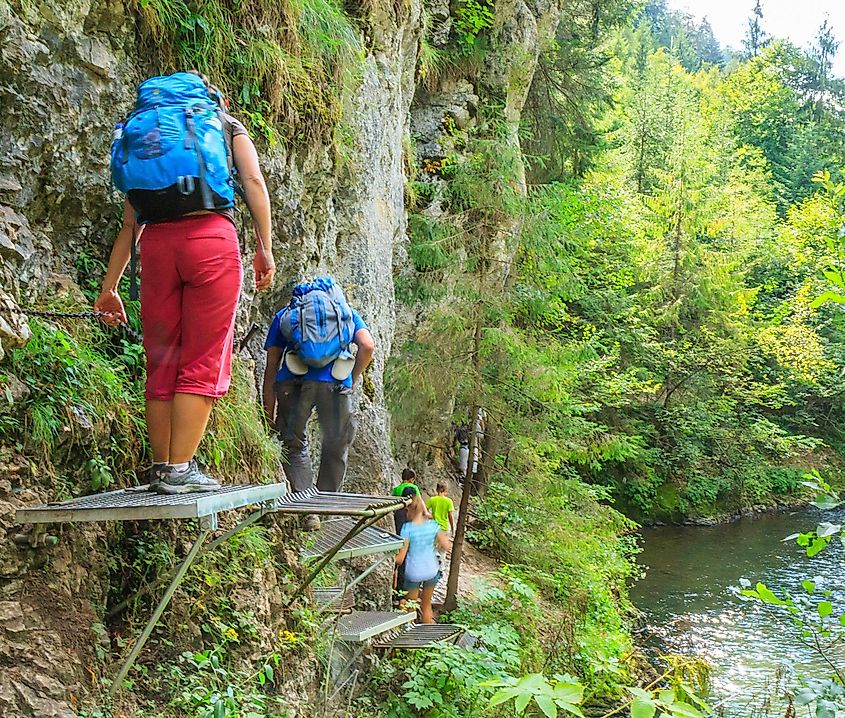 There's no shortage of activities to do along the Hornad River. It winds through plenty of scenic landscapes, along small villages, and through unique natural attractions. For more privacy, visitors are welcome to canoe or kayak through the Hornad Canyon, a more enclosed section of the river. Kayak and canoeing are available on most parts of the river, and some areas also offer rafting, depending on the weather. Another great spot is the Slovak Paradise National Park which requires booking to be done ahead of time, and it is definitely worth the visit. In Slovak Park, visitors will find Kláštorská roklina, a gorge in the park that contains the densest concentration of waterfalls, with seven waterfalls in under 1.5km of land. It is open year-round, so it is a reliable spot to include when planning the trip. 
During the winter, visitors can witness the beautiful frozen waterfalls and visit the Letanovsky mill ruins, the infamous structure that was never restored after it burnt down close to 100 years ago.For something a little more populated, the villages along the river, such as Krompachy and Vikartovce, have unique accommodations and local activities for visitors to enjoy. Visitors can visit the Ružín Dam to learn about its history and uses, then enjoy a spectacular view of the Dam and surrounding area by hiking to the top of Sivec mountain. 
Wildlife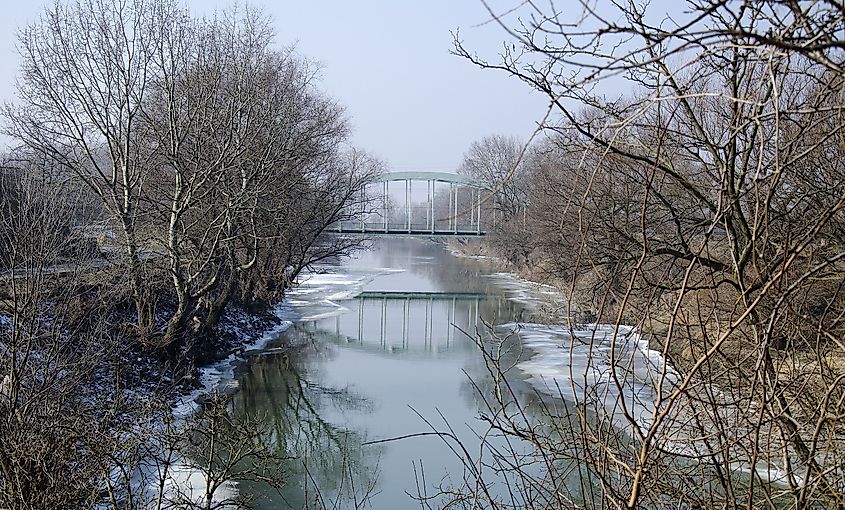 Hornad River is home to aquatic and land animals; fishermen love casting a line in Hornad, but it is strongly advised that anyone fishing do so on a catch-and-release basis due to inconsistency in water toxicity levels. Above the water, along the Hornad River, visitors may spot wolves, otters, lynx, marmots, and more. Bird watchers will also have a field day floating along the river and gazing up at the treetops, searching for pheasants, wild geese, eagles, partridges, and storks. The ecosystems and rich biodiversity found in and along the Hornad River are one of the many reasons visitors choose it as their getaway destination. 
Make sure when you plan your trip to the Hornad River that you research which parts of the river to visit during the time you plan to visit, as some parts may restrict their activities depending on the water levels and conditions. There are sites run by local national park authorities that keep track of water levels and regularly update which locations are safe and for which activities. Explore the ecosystems, go for a hike through the canyon and along the banks, then grab a bite to eat and float along the river in a boat. Whether the aim of the getaway is to relax in nature, be a daredevil on some rapids, visit riverside villages, or all of the above, Hornad River offers it all and then some.