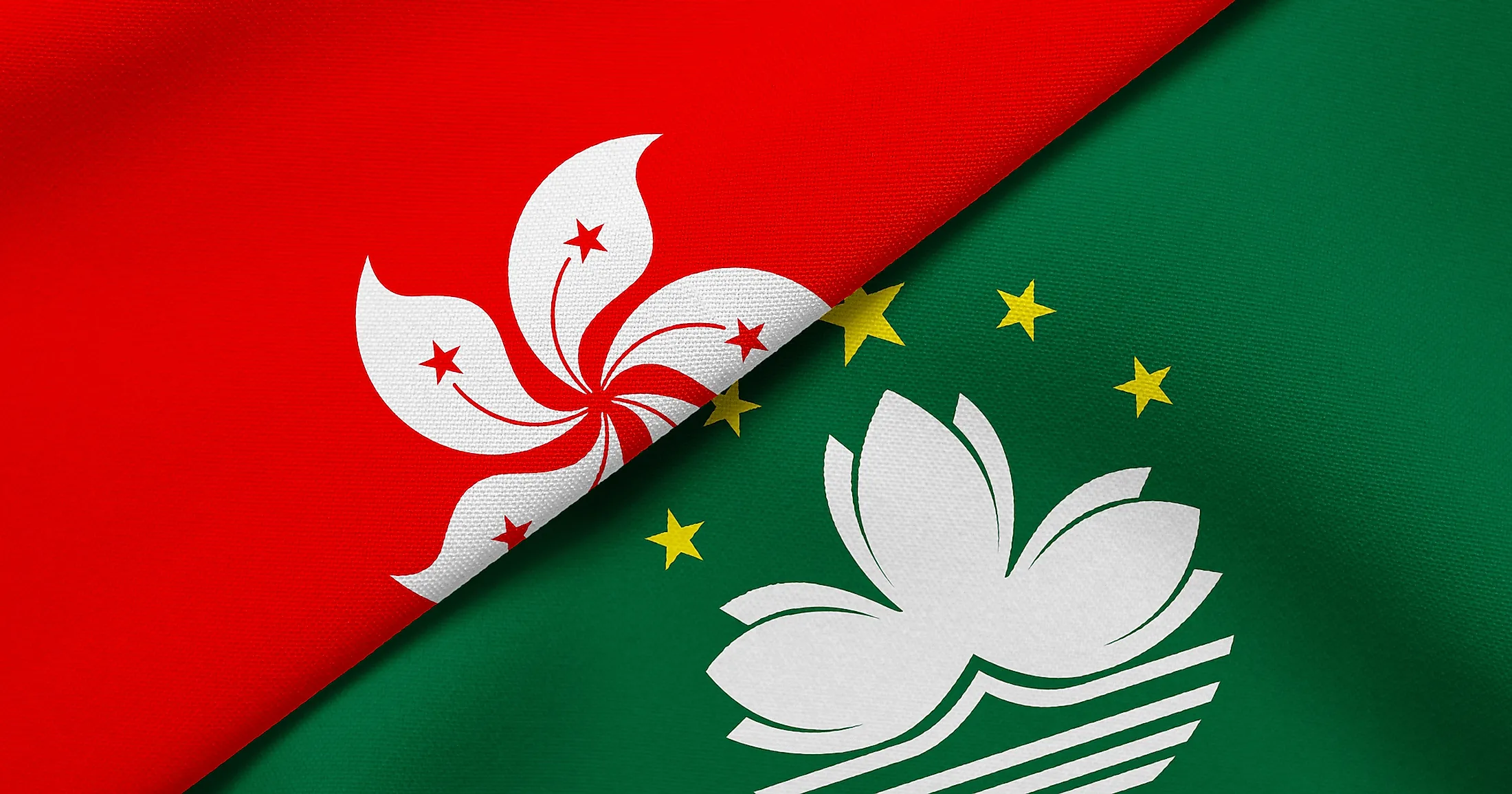 Special Administrative Regions Of China
The People's Republic of China has two distinct territories known as Special Administrative Regions (SARs). These territories are known as Hong Kong and Macau. Both are located along the coast of southern China. In fact, they are just 60 km from each other. Hong Kong is located on the eastern side of the Pearl River Estuary, while Macau is on the western side of it. Both Hong Kong and Macau were formerly European colonies that were returned to Chinese sovereignty. Both SARs also have a certain degree of economic and political autonomy, as opposed to other provinces and autonomous regions of China. Hong Kong is larger and much more populous than Macau. It is also one of the most important centers of economic activity in the world. For its part, Macau does not boast the same level of economic importance as Hong Kong, though it is a popular tourist destination, as well as a mecca for gambling.
Hong Kong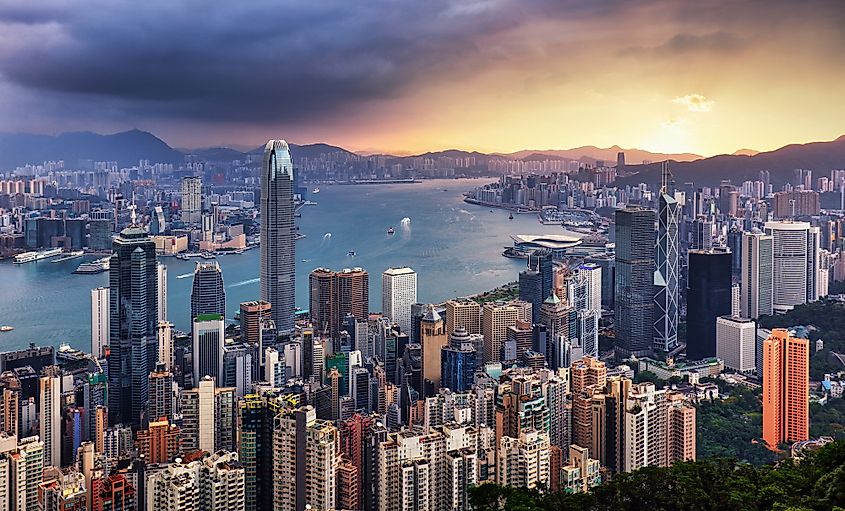 Well before skyscrapers dominated the landscape of Hong Kong, the territory was little more than a fishing village. Its harbor, however, was located in a strategically advantageous position, at least as far as the British were concerned. In 1821, the British began using Hong Kong's harbor in order to transport opium. Following the First Opium War (1839-1842), China ceded Hong Kong Island to the British. Then, after the Second Opium War (1856-1860), China ceded Hong Kong's Kowloon Peninsula to the British. Hong Kong was invaded and conquered by Japan during World War II, though it was brought back under British rule by the end of the war. In the 1970s, Hong Kong began transforming into an economic powerhouse, becoming one of the so-called Asian Tiger economies. In 1997, the UK returned Hong Kong to Chinese control. Since then, the territory has remained a Special Administrative Region of China.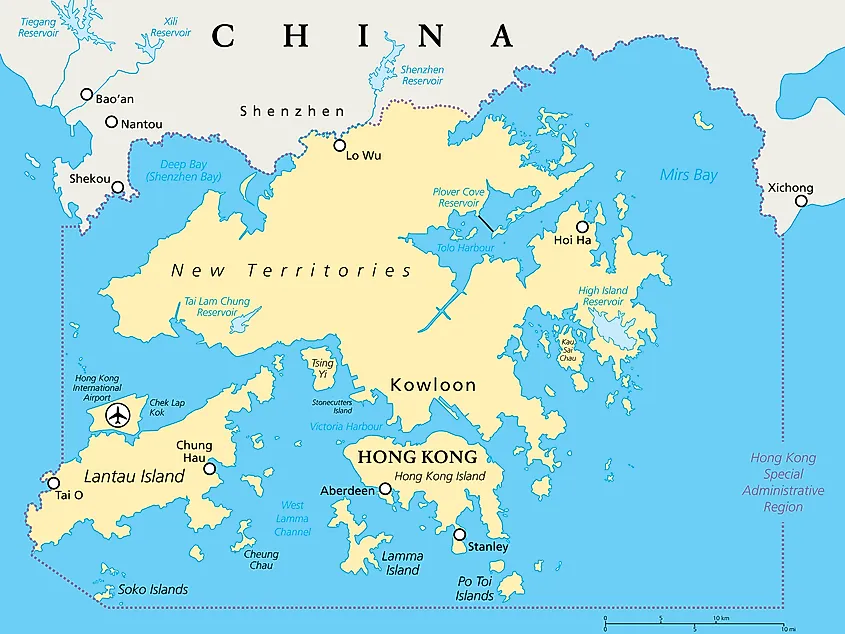 The SAR of Hong Kong consists of three distinct areas: Hong Kong Island, Kowloon, and the New Territories. There are also some outlying islands that lie within Hong Kong's borders. The SAR's main business and financial center is located on Hong Kong Island and Kowloon. Hong Kong's harbor, known as Victoria Harbor, is located on the southern end of the Kowloon Peninsula, across from Hong Kong Island. Kowloon is the most populous part of Hong Kong. In contrast, the New Territories are much less populated. The area is the closest thing in Hong Kong to what some people would call suburbs. It contains many parks, including a Disneyland resort, as well as many Buddhist temples. One of the 200 islands in the New Territories, known as Lantau Island, hosts Hong Kong's International Airport. The total land area of Hong Kong is 1,050 sq. km, and its total population is more than 7.56 million.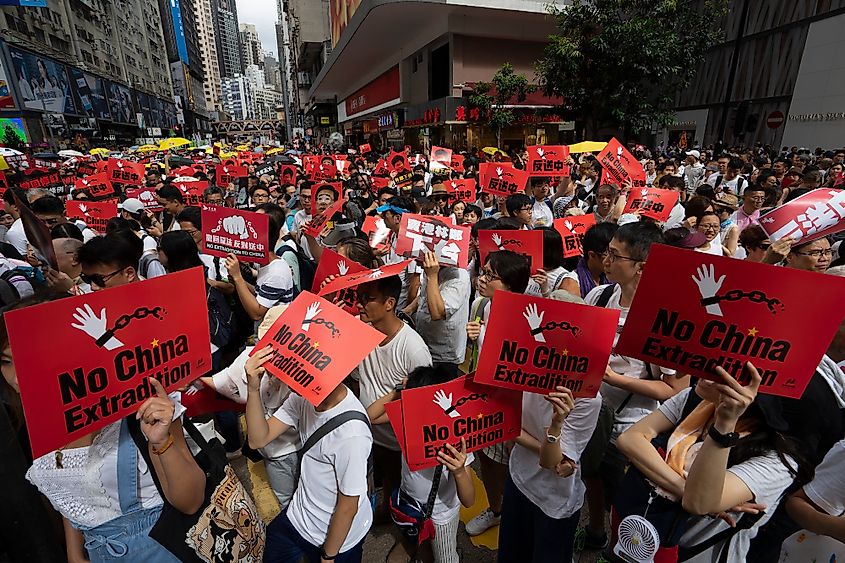 As previously mentioned, Hong Kong has a certain degree of economic and political autonomy, though is still part of China. The SAR is governed under the concept of "one country, two systems." Its free market economy, which made it one of the most important centers of economic activity in the world, remains generally unchanged from when it was a British colony. Hong Kong has even retained its own currency, the Hong Kong dollar. The SAR has its own governmental structures, which include executive, legislative, and judicial branches. The Chief Executive heads the government, while the Legislative Council serves as Hong Kong's legislative body. The SAR's judiciary still operates under the legal system of the UK. In contrast to people in the rest of China, people in Hong Kong have enjoyed a much higher degree of civil liberties, including freedom of speech and assembly. In the last few years, however, this has begun to change. China has introduced new laws in Hong Kong that many believe are meant to stifle descent in the SAR. This has triggered mass protests and acts of civil disobedience.
Macau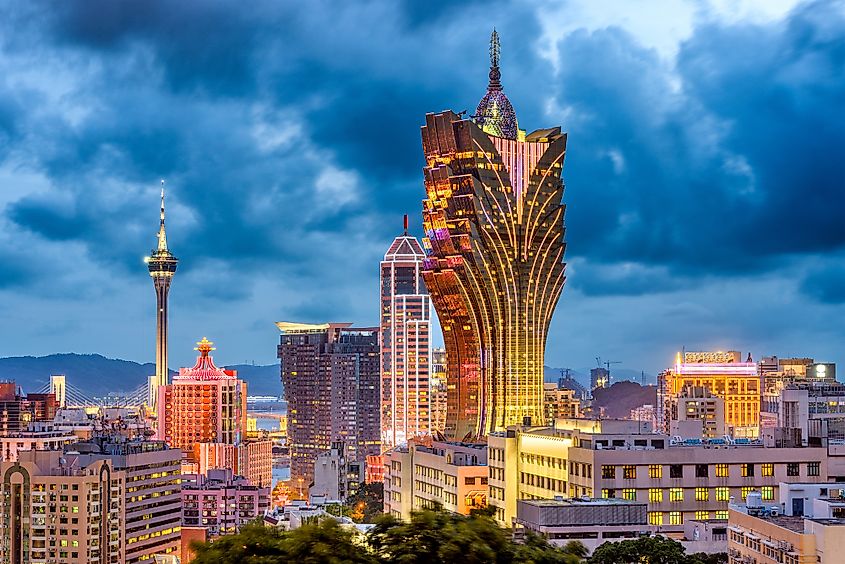 Macau is the other Special Administrative Region of the People's Republic of China. Like Hong Kong, Macau was formerly a European colony, though it was not the British that controlled it, but the Portuguese. In 1557, Portuguese sailors arrived in Macau for the first time. In 1582, Portugal signed a land lease with China, formally bringing Macau under Portuguese control. From then on, the city became a thriving trading port. By the mid-19th century, however, trade was on the decline, especially after China ceded Hong Kong to the British, and larger ships began taking advantage of Hong Kong's deep-water port. To help reverse Macau's decline, Portugal made it a free port, and declared it a Portuguese colony independent of China. But the most fundamental period of Macau's economic development came after it was ceded back to Chinese control in 1999.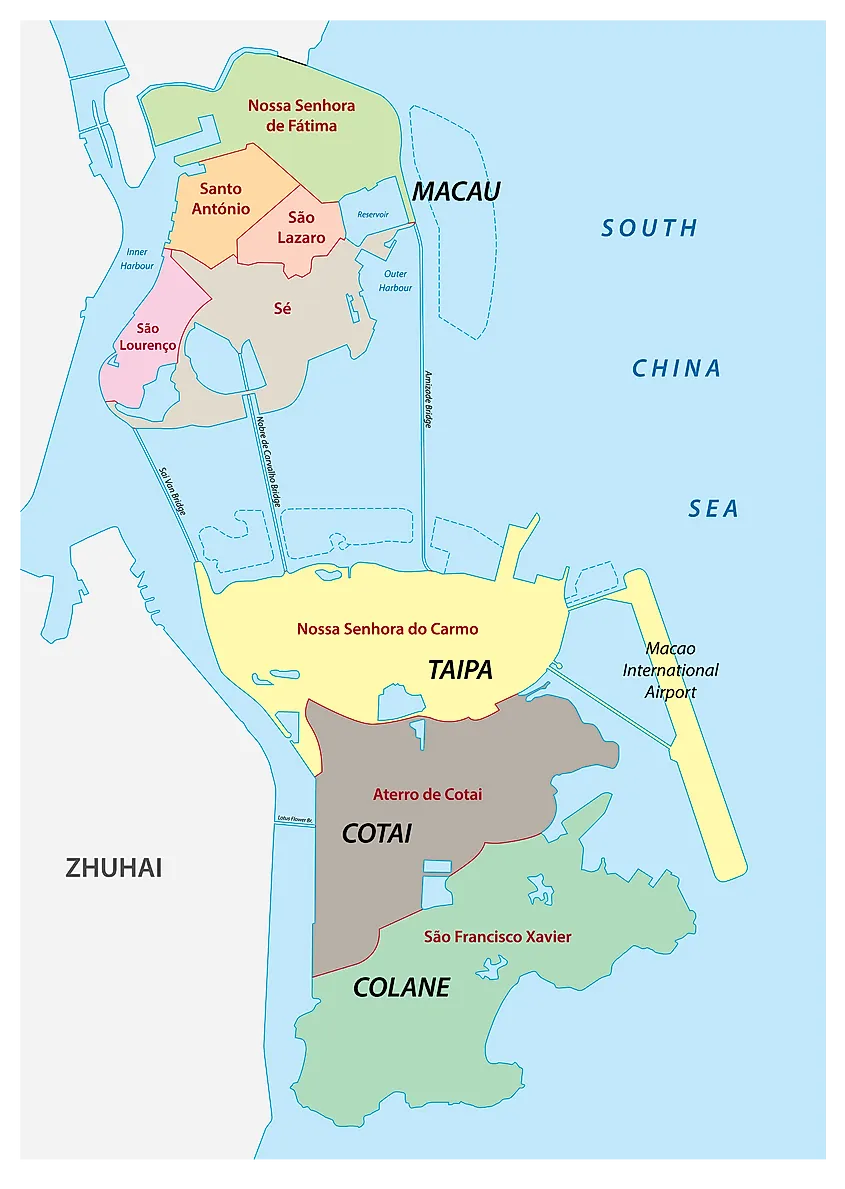 Since China regained sovereignty of Macau, development has been rapid. Macau soon became a center of gambling and tourism as new casinos were built and Chinese mainlanders visited the port in their millions. The Chinese government also undertook major public works projects, including new bridges to connect Macau's two islands, and a brand new international airport. By 2006, Macau had overtaken Hong Kong in terms of GDP growth. Today, Macau has a population of more than 658,000, and though this is by no means a large population, it is a population crammed into no more than 30 sq. km of space, making the SAR one of the most densely populated territories in the world.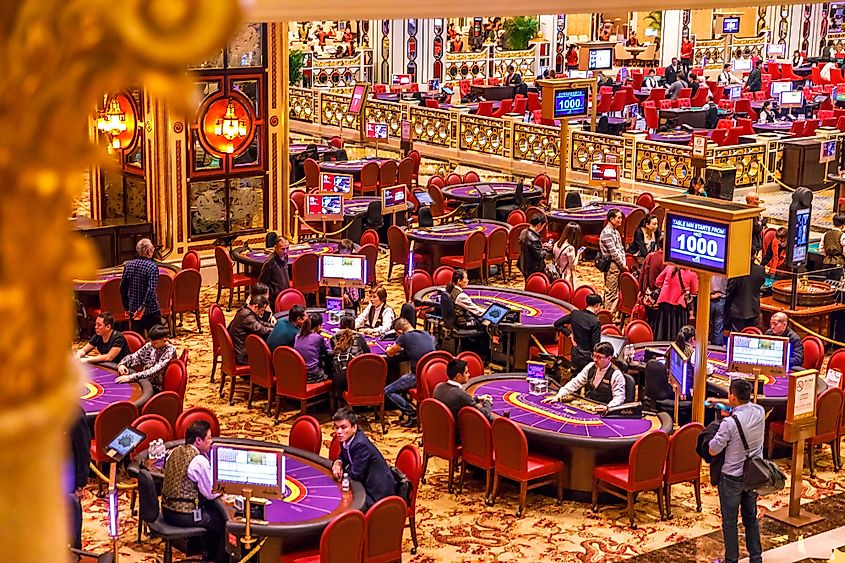 Geographically, Macau primarily consists of the Macau Peninsula and the islands of Taipa and Coloane. Some of Macau's territory is still dotted with buildings from the Portuguese colonial era. In fact, these buildings are collectively designated as a world heritage site by UNESCO. Portuguese is also still an official language in Macau. Like Hong Kong, Macau also retained its own currency, the Macanese Pataca, following its handover to China in 1999. Macanese is also the term used to describe people from Macau, though it can also refer to people of mixed Chinese-Portuguese descent. Textile and garment manufacturing are key industries in Macau, and account for most of the SAR's principle domestic exports, but as previously mentioned, the territory's main economic activities are tourism and gambling. In fact, Macau is home to five of the world's seven largest casinos.