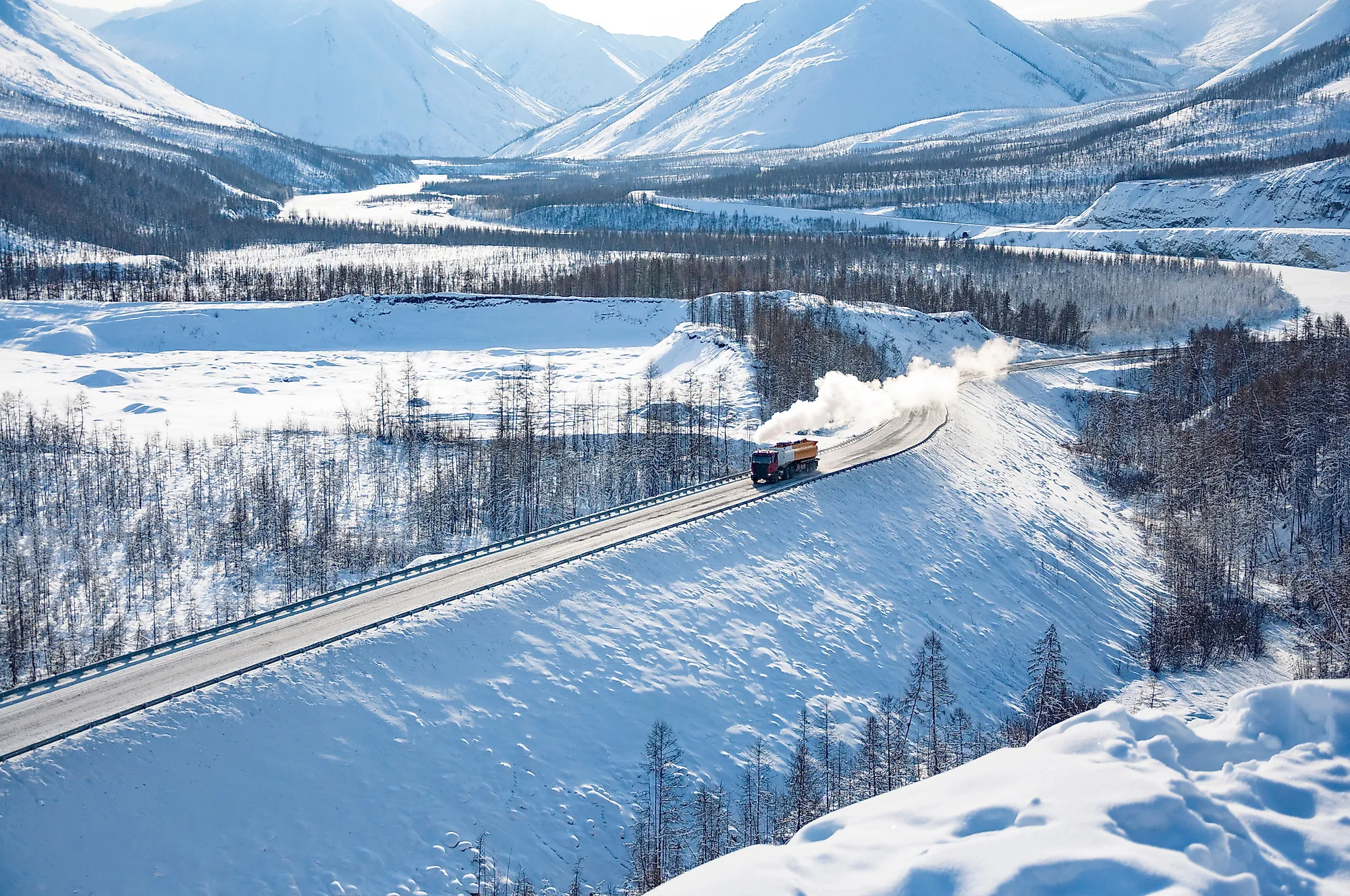 The Road of Bones is the nickname given to the R504 Kolyma Highway in Russia due to the sad history associated with its construction. The R504 Kolyma Highway is a 2,030 km long Russian Federal Highway that traverses the Russian Far East and is part of the M56 Route. The highway is in a region where the coldest temperatures outside Antarctica have been recorded, and people consider it the coldest road in the world. Before 2008, the highway underwent a period of negligence making it unusable. Currently, the road is an all-weather graveled road that has the status of a Federal Highway road. 
Location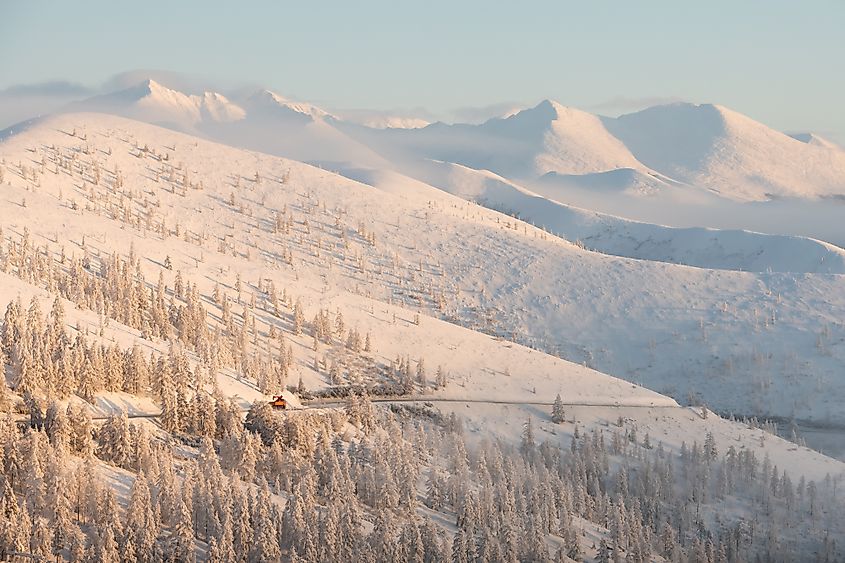 Kolyma Highway connects the Nizhny Bestyakh town on the east bank of Lena River with Yakutsk (the world's coldest city) and Magadan. It connects to the Lena Highway at Nizhny Bestyakh. The Kolyma Highway is the only road in the area, and it is known as Tpacca (the route) or Kolymskaya trassa. The region is extremely cold, particularly in winter. Oymyakon town which lies approximately 62 miles from the highway is the coldest inhabited place in the world where temperatures can plunge to as low as -50 °C. 
Construction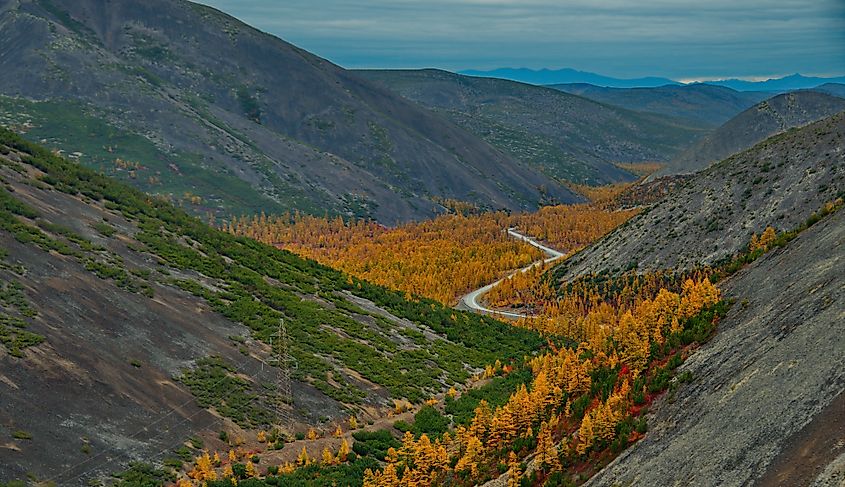 The nickname "the road of bones" speaks of the painful events associated with the construction of the highway. The road was constructed from the 1930s to the 1950s. Political prisoners of the Stalin regime of the Soviet Union were forced to build the road using hand tools. During its construction, thousands of these prisoners died because of the unfavorable working conditions and the harsh cold weather.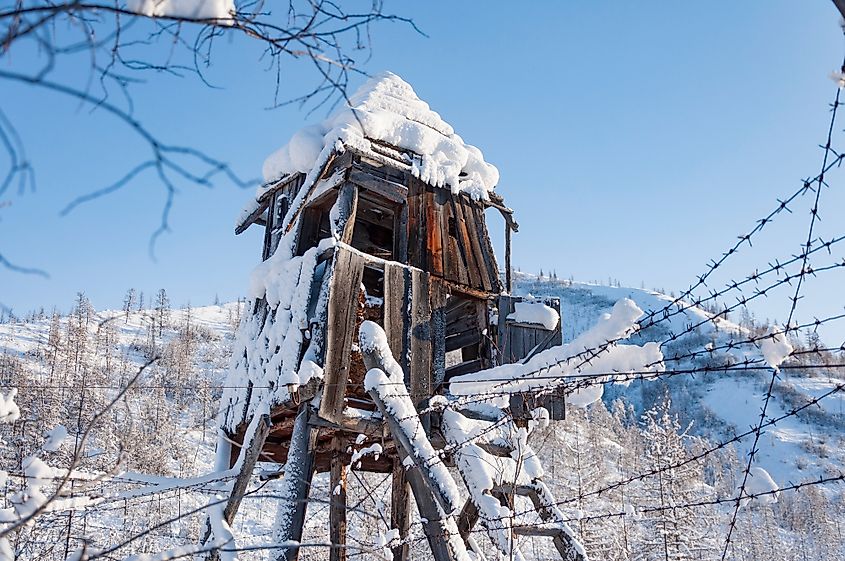 Many prisoners were also shot dead for not working hard enough. The bodies of these dead people were buried beneath the road or around it. Today, the Kolyma Highway serves as a memorial reminding its visitors of the many deaths that led to its completion.
Traveling On The Kolyma Highway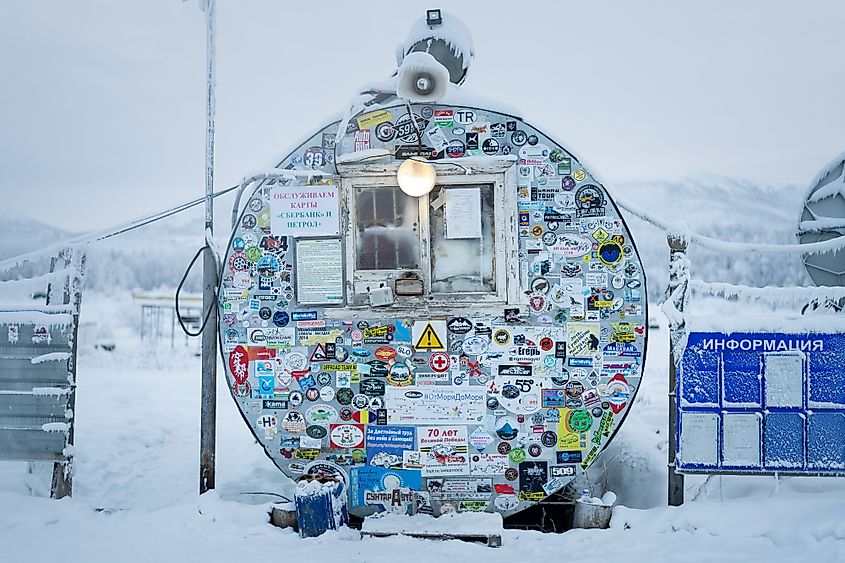 The road is one of the most dangerous highways in the world. Reduced visibility, ice, and heavy snowfall render vehicles highly susceptible to accidents. During the short summer, the conditions become worse as the mud accumulates making movements more difficult. Long traffic jams are common during this time. The road is in its best condition in the month of October.