One of the most popular chalk headlands in all of England, as well as Europe for that matter, is to be found at Beachy Head. The chalkhead, which is located near Eastbourne in East Sussex, England, rises up to 531 feet above sea level, making it the highest chalk sea cliff in all of Britain. The land it sits upon and that adjacent to it is owned as part of an administrative area, operated by the Eastbourne Borough Council. From Dungeness in the east to Selsey Bill in the west, atop the peak one can take in a picturesque view of a good stretch of the southeast coast of England. Despite the frequent occurrence of rock falls both small and large, Beachy Head remains an alluring tourist destination for hikers and bird watchers alike.
Visiting Beachy Head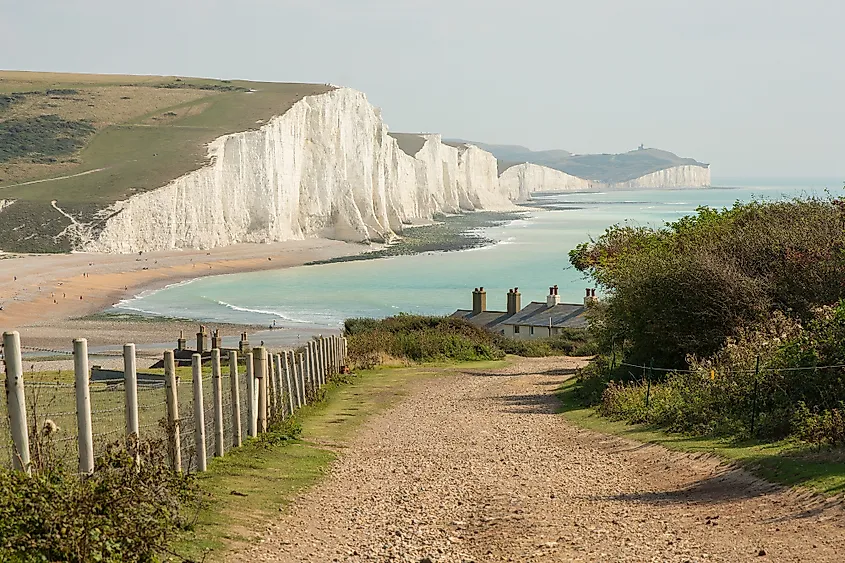 Beachy Head is quite easily accessible, both by car and public transportation. If you're planning on visiting the headland with family and friends, you can either take the train from London to Eastbourne, from where buses await to take you further to East Dane. Alternatively, if you fancy a scenic drive, there are multiple ways to get there whether you're coming from the West, North, or East. South Downs Way, for instance, is a 100-mile English national treasure of a trail, and one that comes out quite near Beachy Head. Traversing the South Down is something that any serious walker, cyclist, or horseback rider should definitely take advantage of when given the opportunity.
Tourist Activities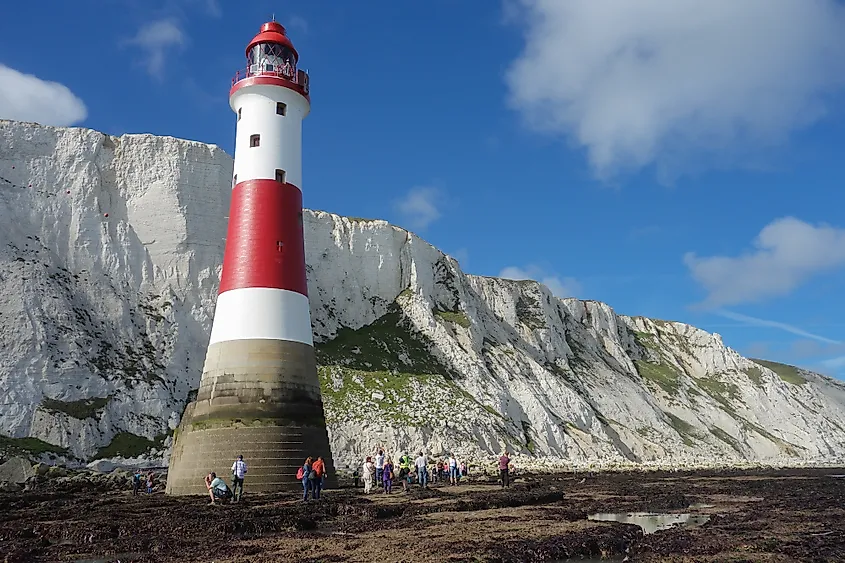 The austere and picturesque view that Beachy Head affords, with its white sandy cliffs and breathtaking coastline, is more than enough for anyone with an adventurous spirit to have their needs quelled. If you're more of the artsy type, you can't go wrong with a quick visit to East Dane, which is home to a dynamic society of artists who are not only fun-loving, but also quite open and welcoming to newcomers. A quick jaunt to the inner village there will take you further into this little slice of heaven, wherein you can enjoy Beach Head's world famous beers and other local delicacies. Bird watchers will find themselves excited with the prospect of observing a wide variety of migrating birds, while kayakers, mountain bikers, and canoeists alike can enjoy the nearby trails and Cuckmere Haven waters.
Flora And Fauna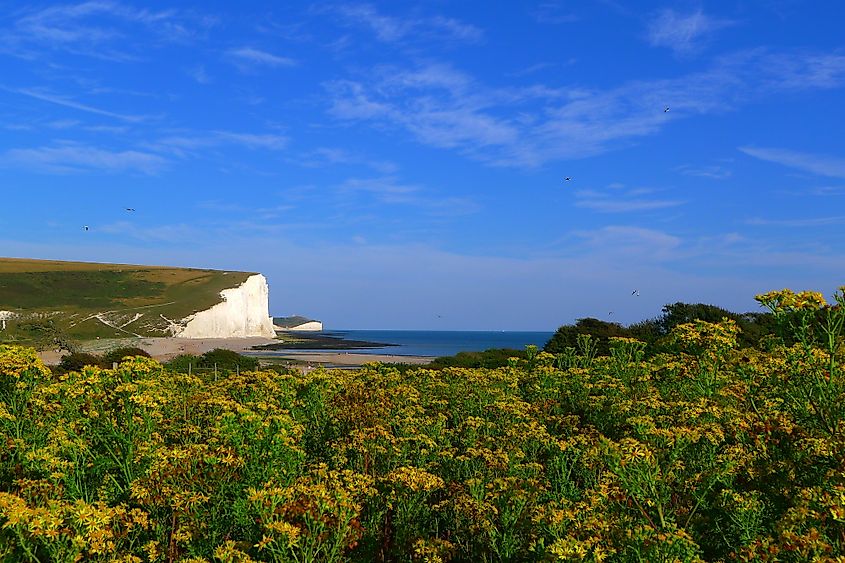 There isn't a lot of land development at Beachy Head, which makes it an ideal habitat for not only rare plants but also for animals as well. Domestic cattle, red foxes, rabbits and badgers are commonly found thriving in the area, along with a large number of migrating birds that any bird watcher will surely enjoy. Examples of these avian beauties include Fulmars, Jackdaws, the Common Pochard, the Ringed Plover, the Meadow Pipit, Herring Gulls, Green Woodpeckers, Swallows, Skylarks and Little Grebes. Reptiles like grass snakes, adders and slow worms also call the Heady Beach their home, along with more birds still, such as the Brent goose, Carrion Crow, Kestrel, Little Egrets and Grey Wagtail.
Threats
Like any region located near the sea, a common issue at Beachy Head is headland erosion, wherein constant movements of sea waves cause the formation of cracks, which damage the open chalky cliffs. As a result, small and large rock falls often happen in the area, something that any visitor should take note of when planning their excursion at this world-famous tourist destination. Yet another interesting fact about Beachy Head is that it is an infamous suicide spot, with around 20 deaths by suicide being reported to authorities occurring there annually. Consequently, the Beachy Head Chaplaincy Team maintain regular, scheduled patrols of the area, in an effort to spot, and save, potentially suicidal guests.