Kings Park is a 990-acre urban park in Western Australia. It borders Perth Water, a section of the Swan River, as well as Perth's central business district. The park is one of the most popular attractions in the area, and has an average of five million visitors per year. Like many urban parks, Kings Park combines green spaces with cultivated botanical gardens, recreational spaces and memorial monuments. Kings Park also includes Mount Eliza, which is covered in natural bushland. The park's location and hilly vantage points offer a panoramic view of Swan River and the Darling Range.
Memorials And Monuments
Kings Park is home to the State War Memorial, located on Mount Eliza. This memorial includes a cenotaph, Court of Contemplation, Flame of Remembrance and Pool of Reflection. The cenotaph also includes the roll of honour on which names of individuals from Western Australia who gave their life serving in the Boer War, World War I, World War II, Korean War, Vietnam War and more recently, in Afghanistan and Iraq, are listed. In addition to these monuments of reflection and honour, memorials to specific battles, units and prisoners of war can be found throughout the park. 
Attractions And Facilities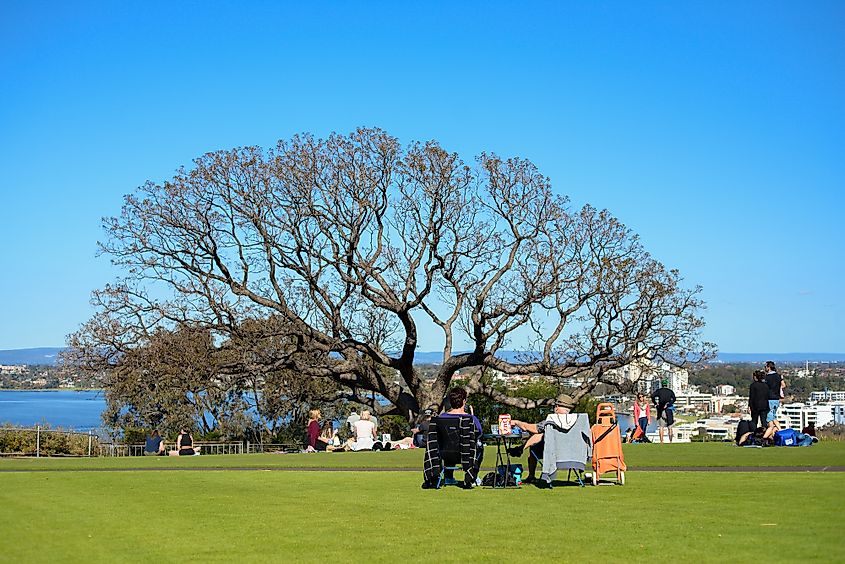 Also in the park are various attractions and facilities. These include the Ivey Watson Playground and May Drive Parkland, both of which are children;s playgrounds; the Lotterywest Family Area; the Aboriginal Art Gallery; Royal King's Park Tennis Club; and the DNA Tower sculptural staircase.
Flora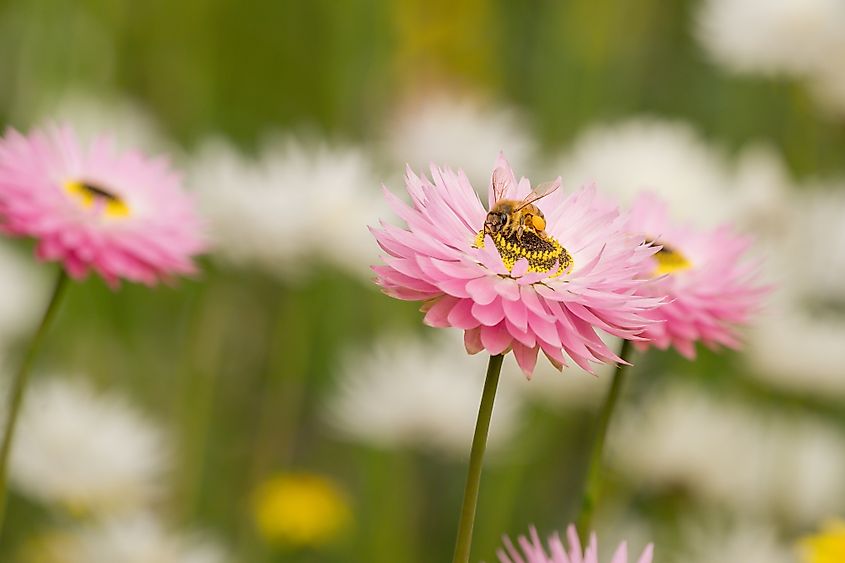 Kings Park has a wide variety of plants within its borders. There are over 324 different native plants within the park, and additionally some 215 local fungi. Each September, the park hosts the largest wildflower show and exhibition in Australia, known as the Kings Park Festival, which showcases Australian wildflowers and native flowering plants. The festival has been ongoing since 1965, and is a month-long event including workshops, guided nature walks, floral exhibitions and live music events. The festival brings some 500,000 visitors each year. In addition to the more natural plant species, there are a variety of species which are housed in climate controlled greenhouses. The botanic garden covers 44 acres and is home to roughly 2000 species of Australian flora. Its focus is on plant conservation, and a specific effort is made to showcase Australian native plants. Also within the botanic gardens are the Conservation Garden, Gija Jumulu Boab tree, Pioneer Women's Memorial Fountain and Water Garden, Lotterywest Federation Walkway, and Centenary of Western Australian Women's Suffrage Memorial. 
Fauna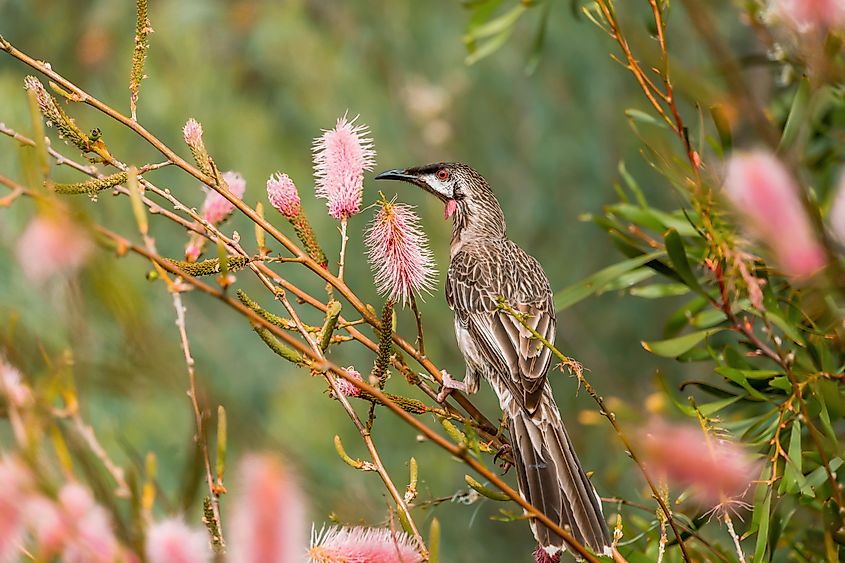 Due to its location on a peninsula, there is an abundance of bird species in the park. More than 80 different avian species have been recorded here, ranging from small songbirds to larger hunting varieties. Some of the local bird species include: the southern boobook owl, the tawny frogmouth, and brown goshawk.
Also common are the iconic Australian bird the kookaburra, sacred kingfisher and rainbow bee eater, as well as birds from the parrot family such as: rainbow lorikeet, Australian ringneck, galah and black cockatoo. Doves, cuckoos and quails also find their home in Kings Park, as do various honeyeaters, larks, whistlers, shrikes, swallows, the Australian magpie, fantails, wagtails, martins and silvereyes.Native mammals include the Brushtail Possum, Quenda, and a number of bat species.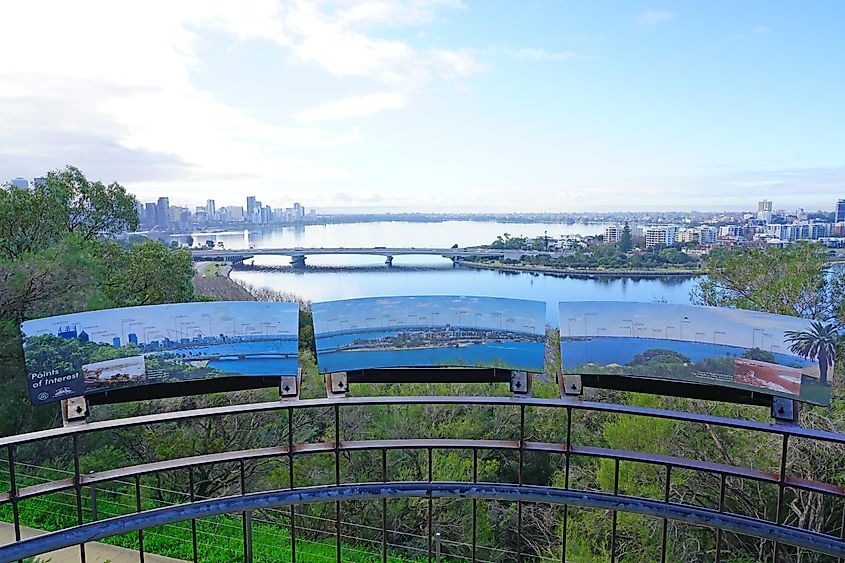 With a strong focus on native plants and animals, as well as highlighting Western Australian people and heritage, the Kings Park is an excellent display of the culture and nature of the area. From memorials to botanic gardens, DNA sculptures to bike paths, Kings Park has something for every visitor to enjoy.