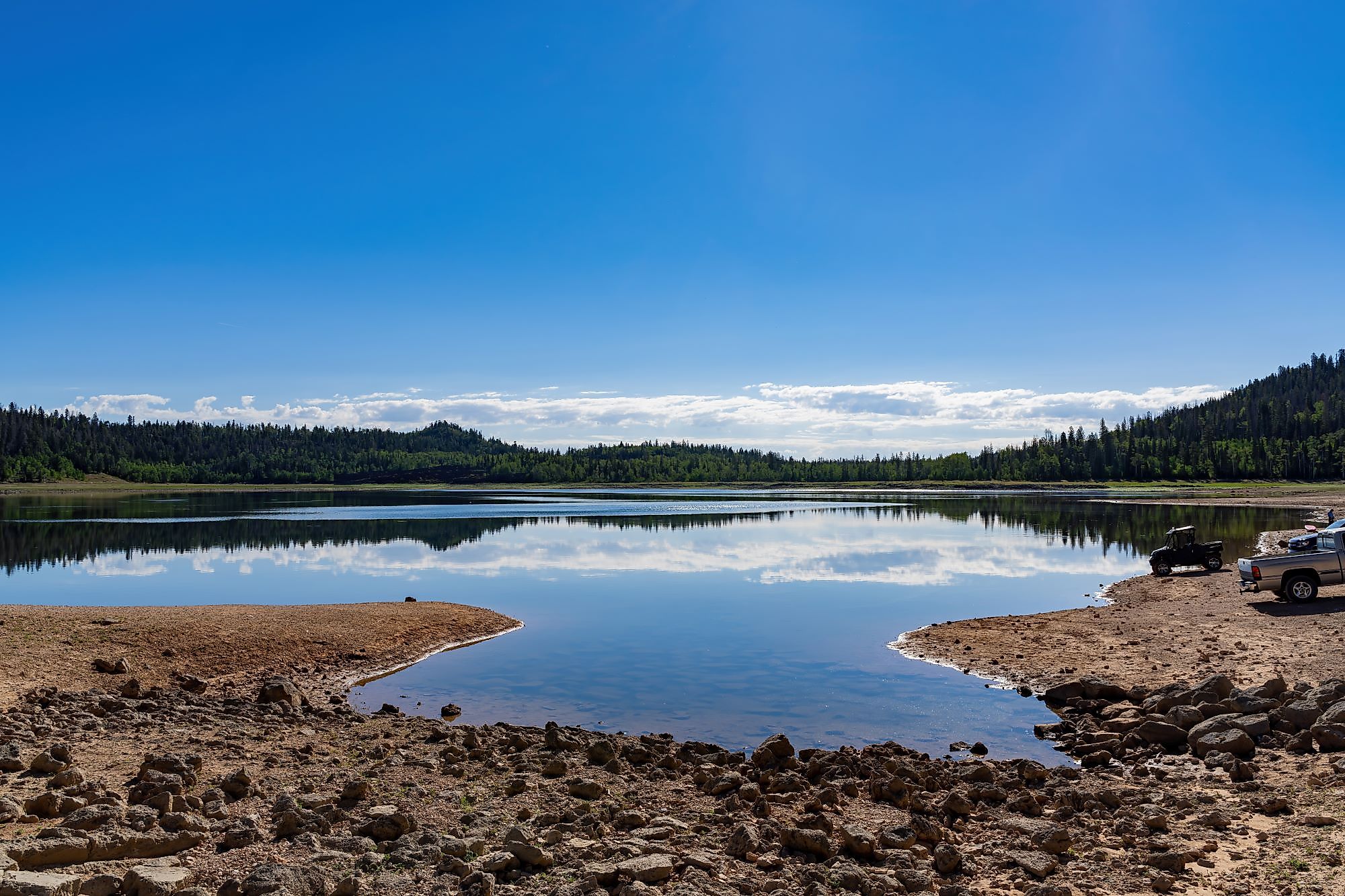 Navajo Lake is a small reservoir situated inside the Dixie National Forest in Kane County in the southern part of  Utah, United States. It is believed that Navajo Lake was formed by a lava flow across the valley's eastern end. About 120 campsites are located close to the lake. The Navajo lake also offers several recreational activities such as fishing, boating, and swimming. 
Geography Of Navajo Lake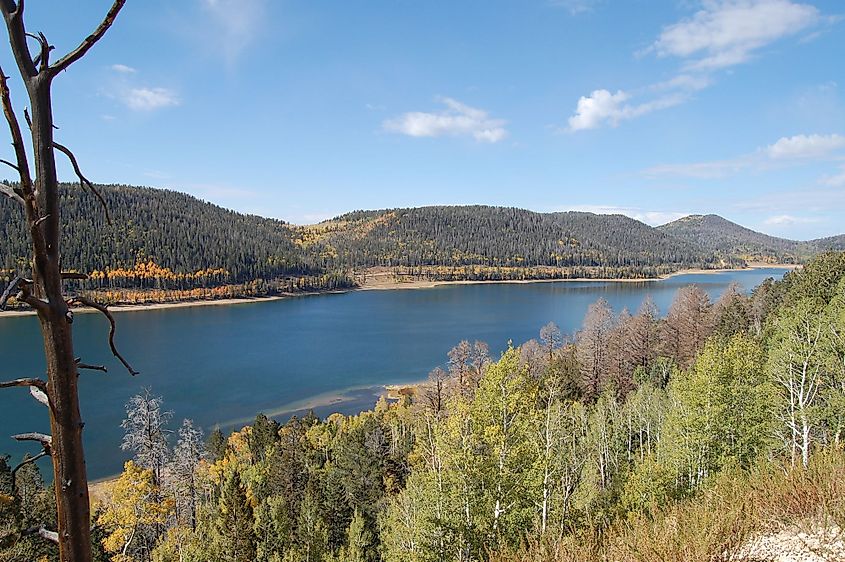 Navajo Lake is located in Kane County, southern Utah, in a confined basin surrounded to the north and east by Sevier River tributaries in the Great Basin and to the south and west by Virgin River tributaries in the Colorado River basin. The high Markagurit Plateau, where the average annual precipitation exceeds 30 inches, is home to Navajo Lake, whose entire outflow goes beneath. It is nestled amid the headwaters of many streams that run into dry regions where municipal, industrial, and irrigation water resources are in short supply. A lava flow cut off the normal surface drainage of Duck Creek, a headwater stream of the Sevier River, forming the lake. The lake gets underground input from an area far bigger than the topographic basin in which it is located. It is remarkable in that considerable amounts of surface water escape from its eastern end via underground channels or aquifers to supply springs in both adjacent basins.
Dixie National Forest
Navajo Lake lies in Dixie National Forest, which is Utah's biggest national forest, encompassing nearly 8,000 sq. km over 270 km in the southern part of the state. Dixie is a "multiple use" forest, with roughly 15% of its land dedicated for wood extraction and the remainder used for habitat conservation and other management programs. Lower in elevation, vegetation is scarce, with desert scrub growing in groups. Bigger trees cover the slope at mid-elevation. Dixie National Forest's highest peaks are densely forested with pine, spruce, and fir trees.
Navajo Lake Campground
The Navajo Lake Campground, located on the beaches of Navajo Lake, offers a perfect environment for boating, camping, fishing, hiking, and photography. Boat rental and launching, as well as housing and food, are offered at the neighboring Navajo Lake Lodge. From the campsite, you may reach the Virgin River Rim Trail, which provides spectacular views of Zion National Park, the Kolob Plateau, and the Pine Valley Mountains.
Navajo Lake Lodge
Navajo Lake Lodge is located on Highway 14, about 26 miles east of Cedar City, Utah, and is just a three-hour trip from Las Vegas. The Navajo Lodge includes a general store, boat rentals, and accommodation. The resort has 11 rustic cottages. Bedding, towels, and basic cookware are provided in each cabin. Boat rentals are offered via the resort for people who want to spend the day on the lake. Visitors to Navajo Lake will experience clean blue waters, fresh air, delightfully cool nights, and breathtaking beauty that will redefine the joy of life.