The Carson Range, located on the Sierra Nevada's shoulder immediately west of Reno in the US State of Nevada, features peaks that rise above 10,000 ft and are primarily located inside the Mount Rose Wilderness Area. It offers surprising options for outdoor enjoyment close to the city, such as the Hunter Creek Trail leading to the Hunter Creek Falls.
Hunter Creek Falls And Trail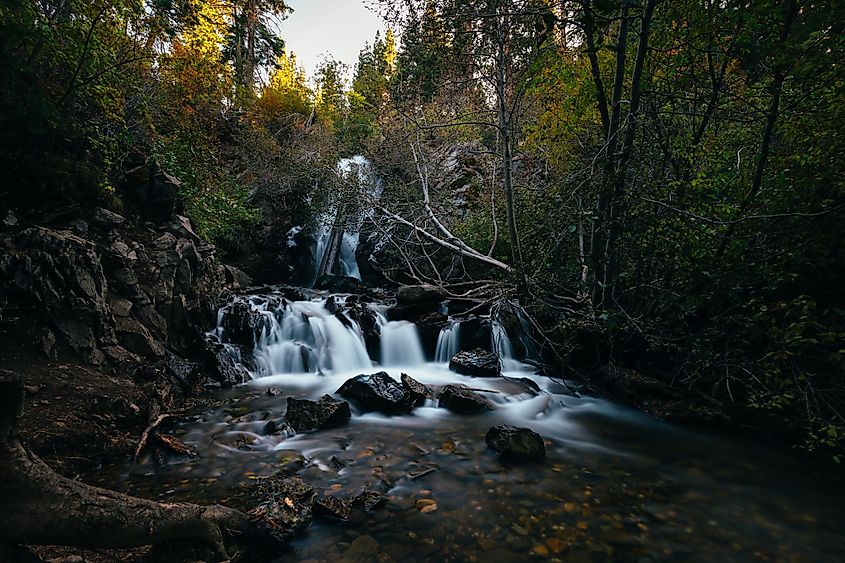 As people say, the best thing to do before hiking is to ask a local about the best hikes in a particular location. Hunter Creek Falls near Reno has to be the most probable answer. Hunter Creek Falls emerges as an ornamental pillar high in the Hunter Creek drainage above the Boulder Basin Trailhead. The climb begins with an accessible ramp that ascends approximately 50 ft to the base of a sharp pillar that descends for about 35 ft. It is open throughout the year but particularly beautiful during spring when desert peach wildflowers adorn the landscape, and the main waterfall has a snowmelt charm. Because of the varied topography, the 6-mile round-trip route is always intriguing. Visitors begin by climbing through a harsh, open canyon where green plant leaves blend with pink blossoms against rocky amber rocks. As people get closer to the falls, the scenery changes dramatically. There are some areas to cross the creek using fallen branches and logs.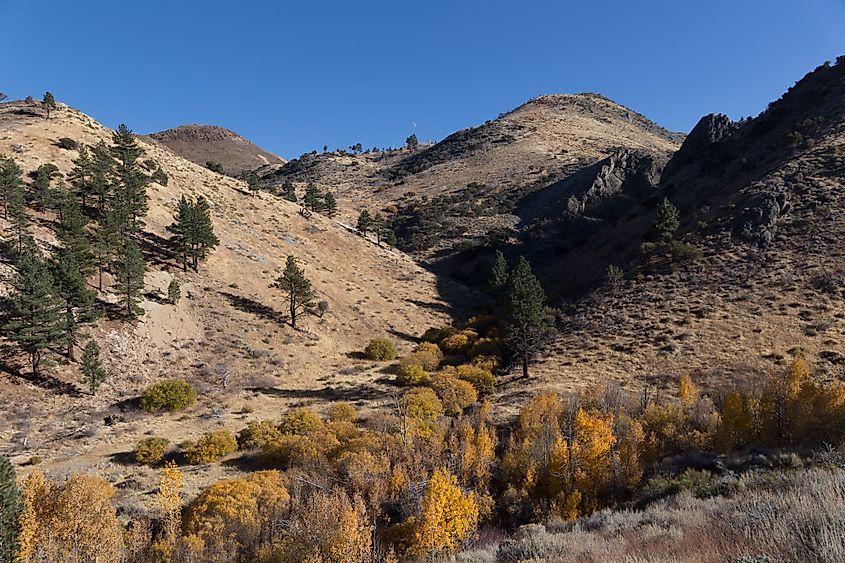 Visitors trekking the trail to the falls must be cautious, especially if hiking with pets and children, as it turns pretty rocky at one point. There are some areas of the route that are nothing but rocks. The climb to the falls is rated moderate, meaning it is neither too difficult nor too easy. Around two miles into the route, the hikers will begin to meander into a shady wooded section. Soon after crossing Hunter Creek, hikers will be brought into a covered area where the waterfall is located. During the summer, a tiny pool is formed at the foot of the falls, and the water is cold and refreshing. The area surrounding the waterfall is an excellent place to relax and eat a snack while admiring the cascade's stunning splendor. The return trail is much easier because it is mainly downhill. Overall, travelers should spend around three hours getting to and from the waterfall. The Hunter Creek Trail is an absolute must-visit for a quick retreat from the chaos of the city.