Which Country Has The Most Lakes In The World?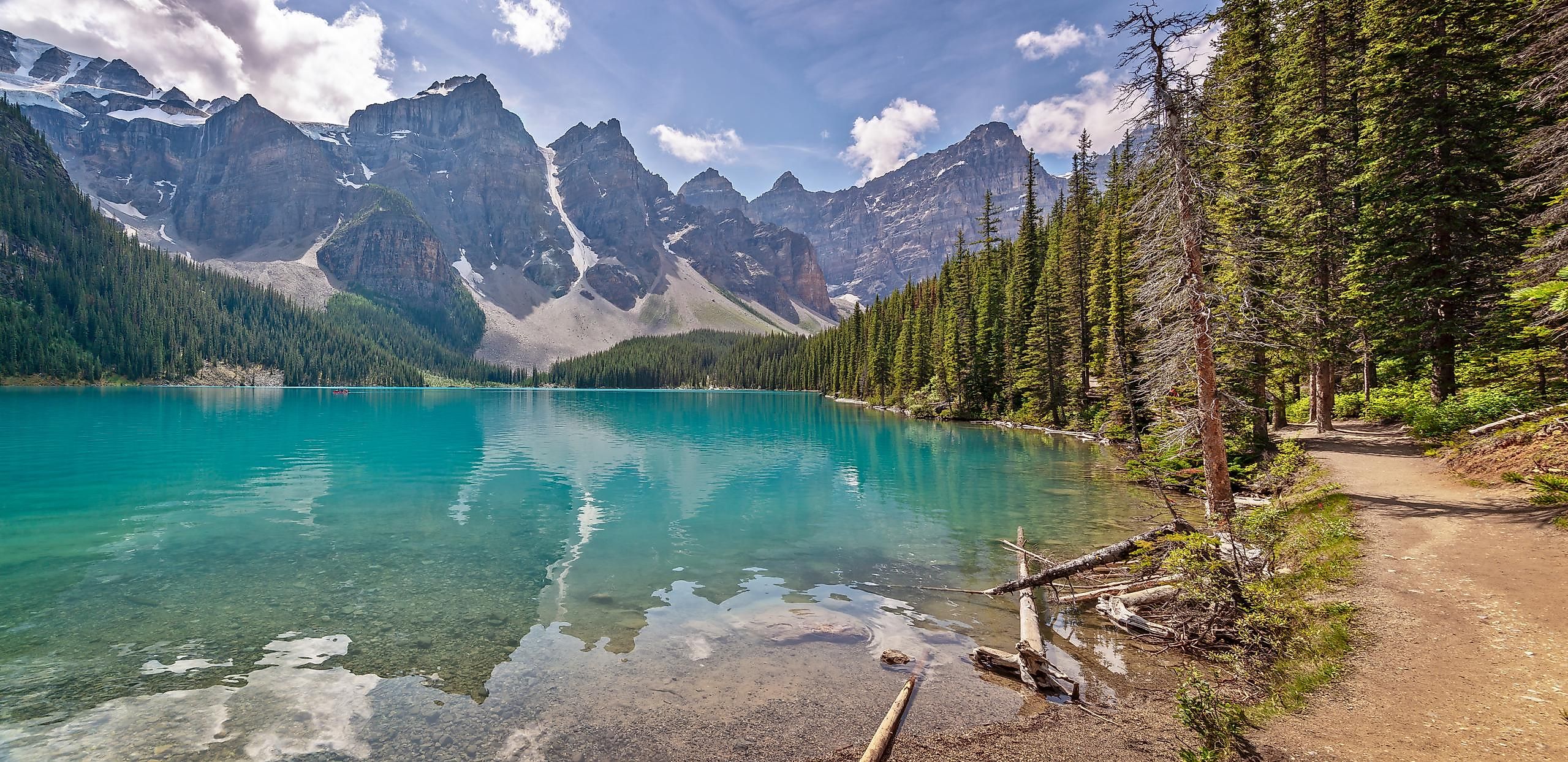 Canada has the most natural lakes on record and holds 50% of the world's lakes.
It is estimated that there are around 117 million lakes on Earth.
The Great Lakes cover more than 94,000 square miles.
Lake Superior has a surface of 31, 700 square feet, the approximate size of the entire country of Austria.
---
When temperatures soar during the hottest months of the year, people's thoughts naturally turn to cool bodies of water. While many prefer heading to the beach, some prefer the serenity of lakes. Some of the best-known ones in the world include the Caspian Sea (not a sea, but an oceanic lake), Lake Tahoe in Nevada, and Lake Baikal in Russia. National Geographic defines lakes as large bodies of water that are surrounded by land but does not state just how big they have to be to fit into the category.
It is estimated that there are around 117 million (!) lakes on Earth, but where are they all? While it is not possible to locate, count, and research every single body of water on the planet, certain countries certainly have more than others.
Canada is Home to the Most Lakes in the World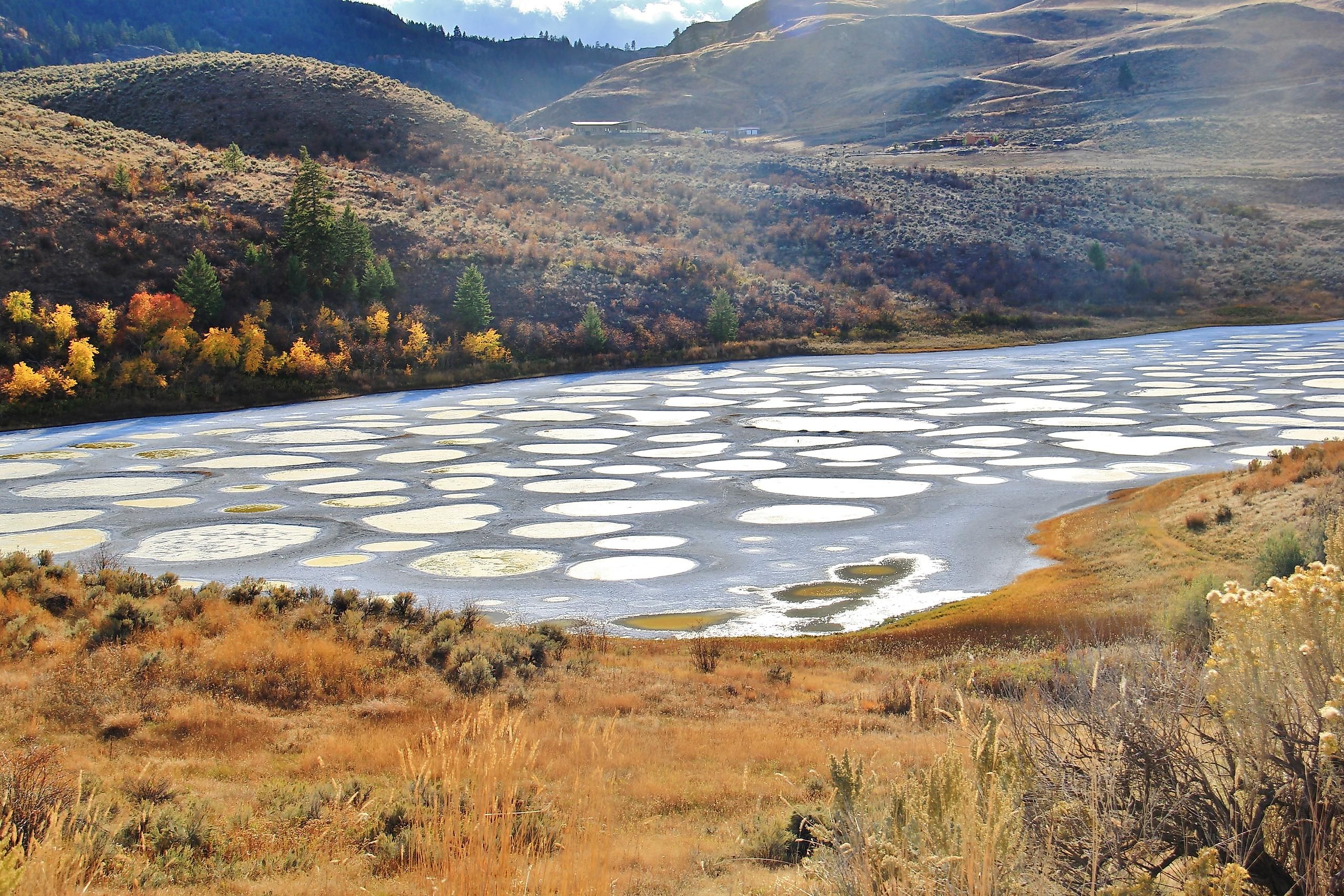 Canada might be the second-largest country on Earth (after Russia) but experts agree it has the most natural lakes in the world and over half of the world's lakes. It is estimated that there are nearly 31,752 lakes in the land that measure more than three square kilometers, and out of these, 561 are larger than 100 kilometers squared (including the four Great Lakes). Nine percent of Canada's surface is covered by freshwater and the land is home to the only spotted lake in the world: a small body of water so rich in a variety of minerals, that when they evaporate in summer they leave behind concentrations that form the spots.
Lake Superior: This is the largest lake in North America, shared between the province of Ontario and the U.S. It covers about 82,103 square kilometers, with an average depth of483 feet, its size is comparable to that of the entire country of Austria!
Lake Huron: Another one of the Great Lakes, Huron is also shared by the two countries. It is smaller, at 59,590 square kilometers, with a maximum depth of 750 feet, and lies around 588 feet above sea level.
Great Bear Lake: At 31,153 square feet, Great Bear Lake is located completely within Canada's boundaries and is the eighth largest lake in the world. It is deep, too, with a maximum depth of 1,463 feet.  It sits on the Arctic Circle, up in the Northwest Territories of Canada. Cold temperatures keep Great Bear Lake covered in ice from the end of November through July.
Brazil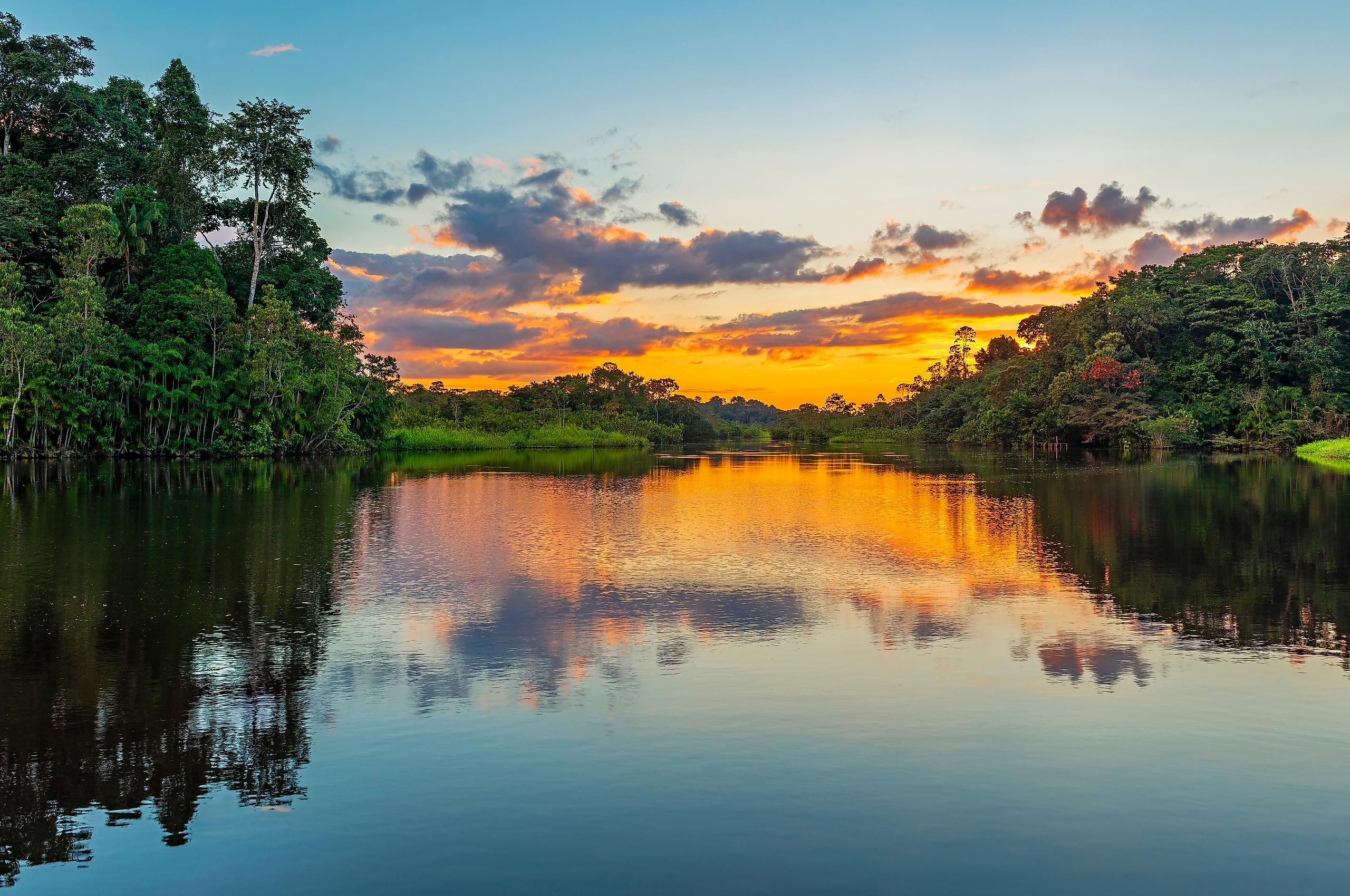 While it is known for its Amazon River, Brazil also has a significant number of natural and artificial lakes. One of its most famous natural ones is the Blue Lake Grotto (Gruta Do Lago Azul). Located in Mato Grosso do Sul in southwest Brazil, this lake is in an enormous, flooded cave, and the astonishingly blue water inside is legendary.
Many of Brazil's artificial lakes were created to provide hydroelectric power or irrigation; close to 80 percent of the country's energy is generated from its hydroelectric dams. The three biggest artificial lakes in Brazil are Balbina at 911 square miles, Tucuruit at 1,089 square miles, and Sobradinho at 1,533 square miles.
United States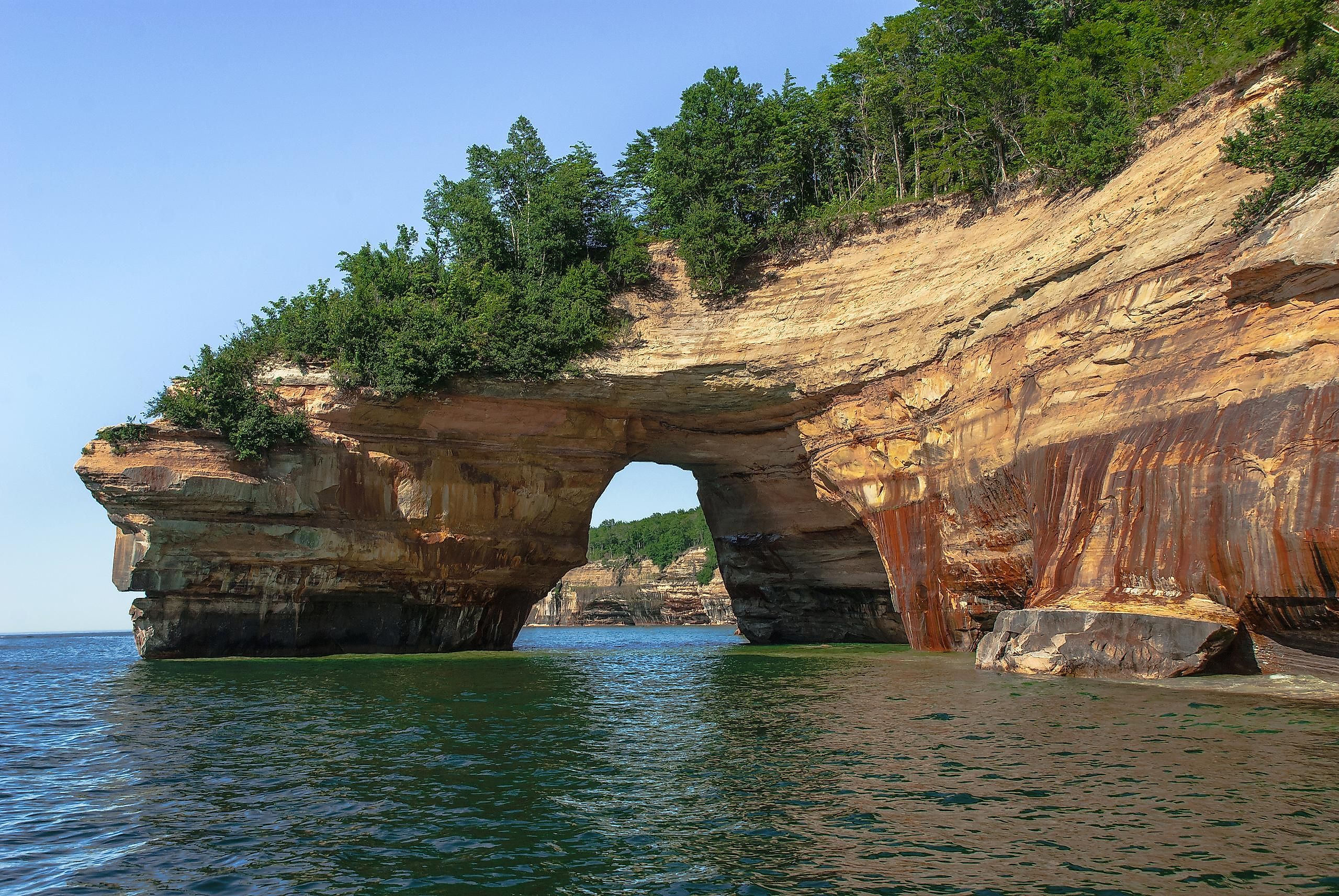 The U.S.'s aptly-named Great Lakes are the country's largest and are around the U.S.-Canadian border. Altogether, these five lakes, called "nation's fourth seacoast", cover more than 94,000 square miles. Lake Michigan is entirely situated in the United States, while the other four act as a water boundary between the two countries and are located in Illinois, Indiana, New York, Ohio, Wisconsin, Pennsylvania, Minnesota, and Ontario.
Utah's Great Salt Lake runs for about 75 miles and is the 8th largest terminal lake in the world. It does not have a natural outlet, and tributary rivers that constantly flow in bring lots of salt along with fresh water. The salt is left behind as the water evaporates. Since it is so briny, it has minimal aquatic life and no fish.  
China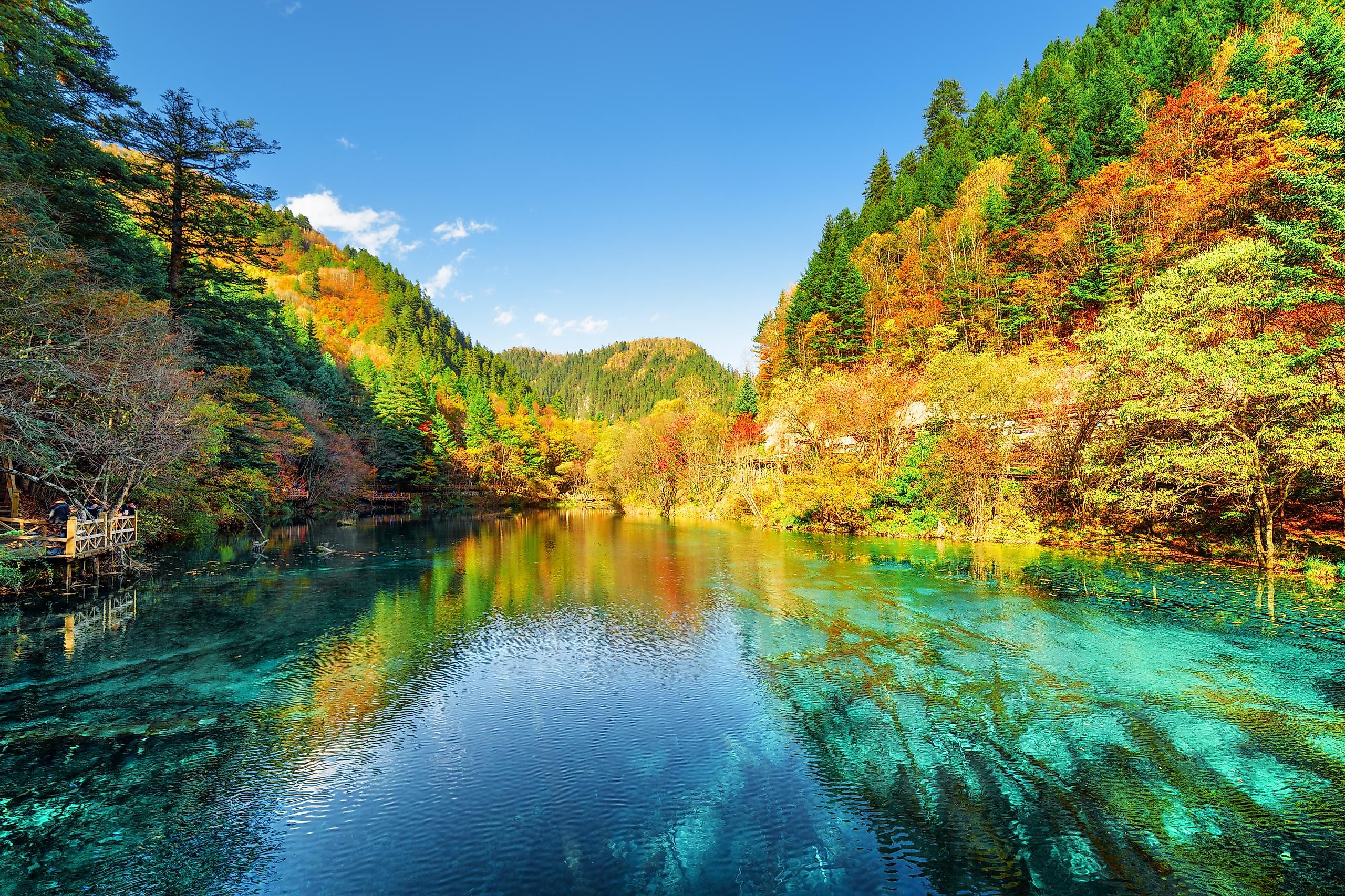 China also has both salt and freshwater lakes. Qinghai Lake is on the Tibetan plateau and is massive, stretching across 2,847 square miles; it is fed by more than 40 different rivers. Qinghai is also where you will find two bird sanctuaries: Egg Island and Cormorant Island.
The largest freshwater lake in China is Poyang Lake. Though pretty shallow (about 25 feet deep), its surface covers about 2,174 square miles. It is found in the Jiangxi Province and acts as an important wetland and habitat for birds such as the white crane, black stork, and white-naped crane.
Norway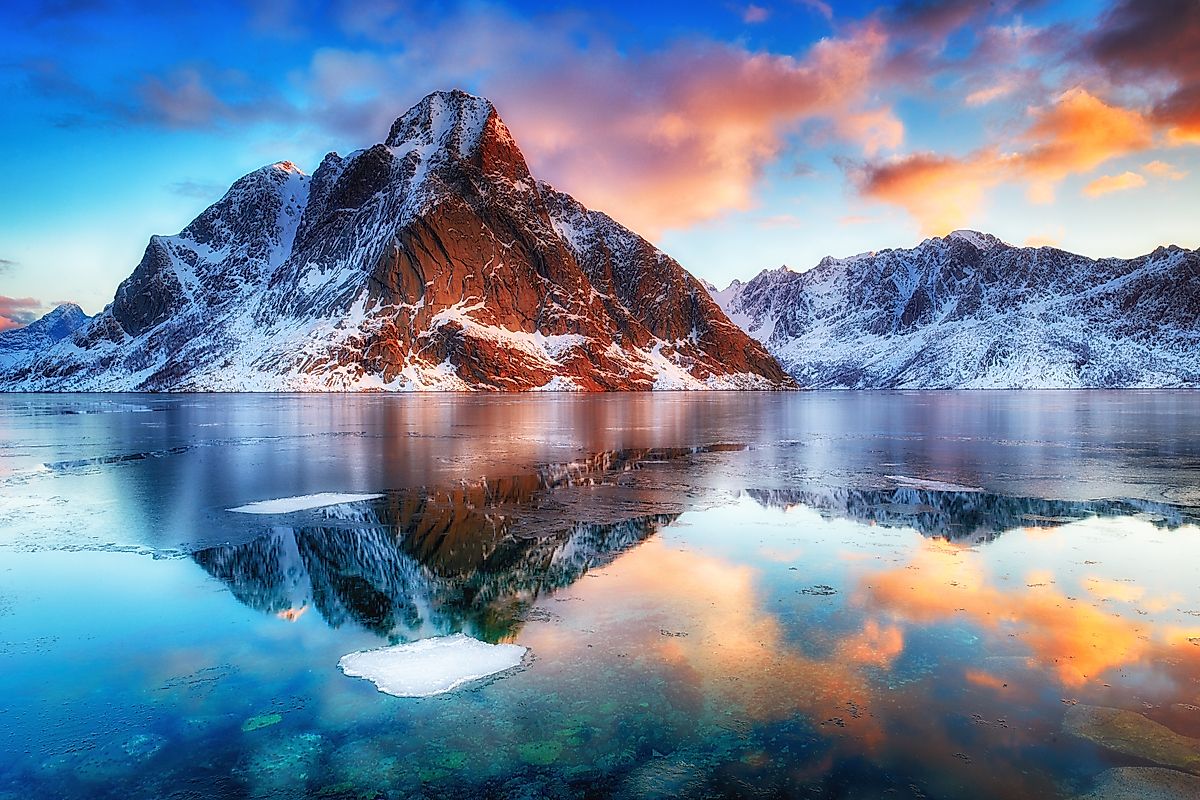 The land of lakes, Norway offers breathtaking views and an enchanted landscape. It is said that most lakes evolved from glaciers and there are currently over half a million of them in the country. The two largest ones are Rossvatnet, which spans 219 square kilometers and serves as a reservoir, and Mjosa which is 100 kilometers long, runs 1, 473 feet deep, and is home to over 20 species of fish. Not only do they offer spectacular views of mountains as far as the eyes can see, but you can also witness the magical Northern Lights from Rossvatnet.
Sweden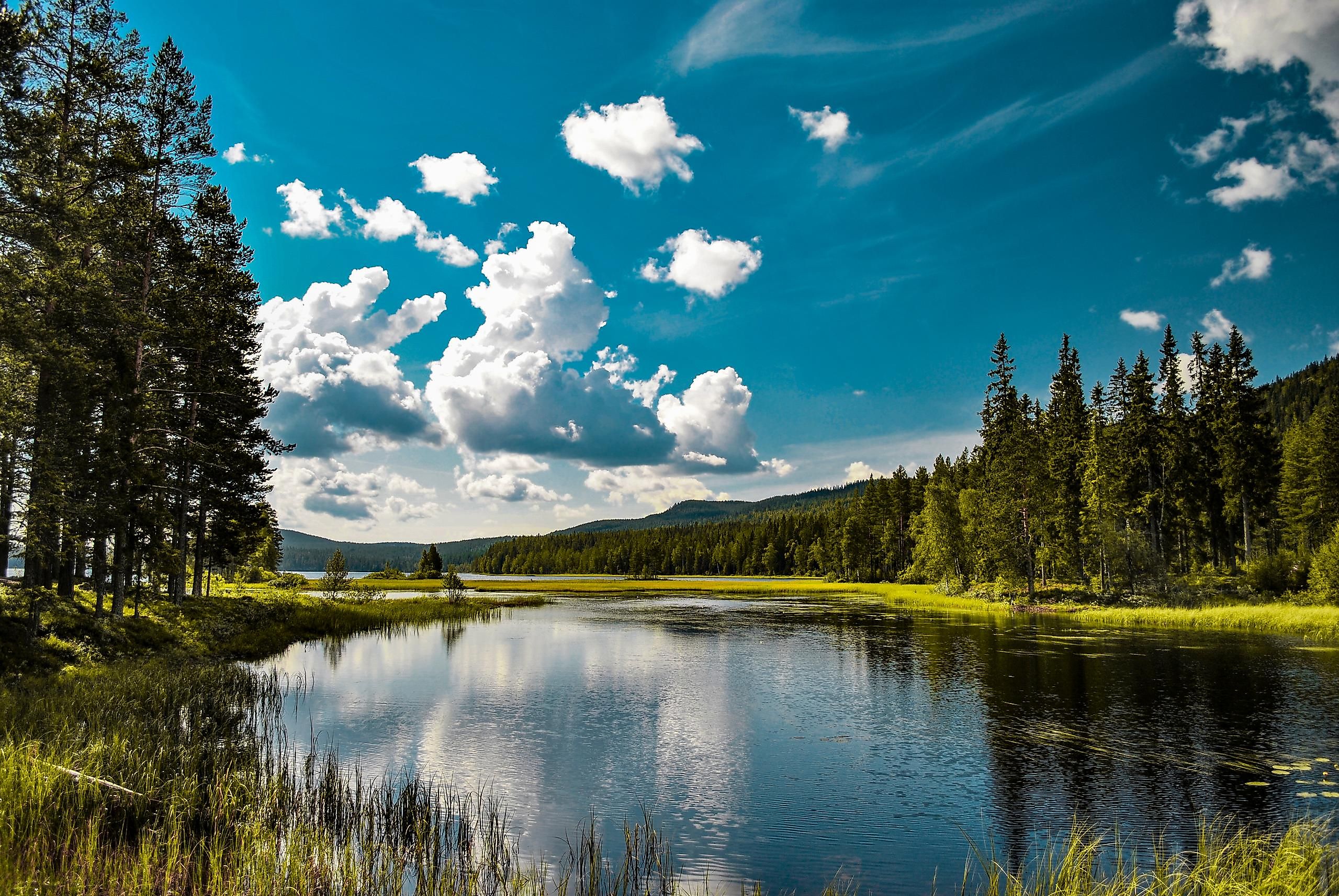 Home to over 96, 000 lakes, Sweden is a dreamy destination for tourists from all over the world. There you will find the 3rd largest lake in Europe, Vanern, where a sunken Viking ship was discovered in 2009. The freshwater in Vanern is remarkably clear and drinkable. Another popular body of water is lake Hornavan, the deepest one in the country. At around 748 feet deep, it's often used as a source for hydropower and is a favorite fishing spot for the locals.
Finland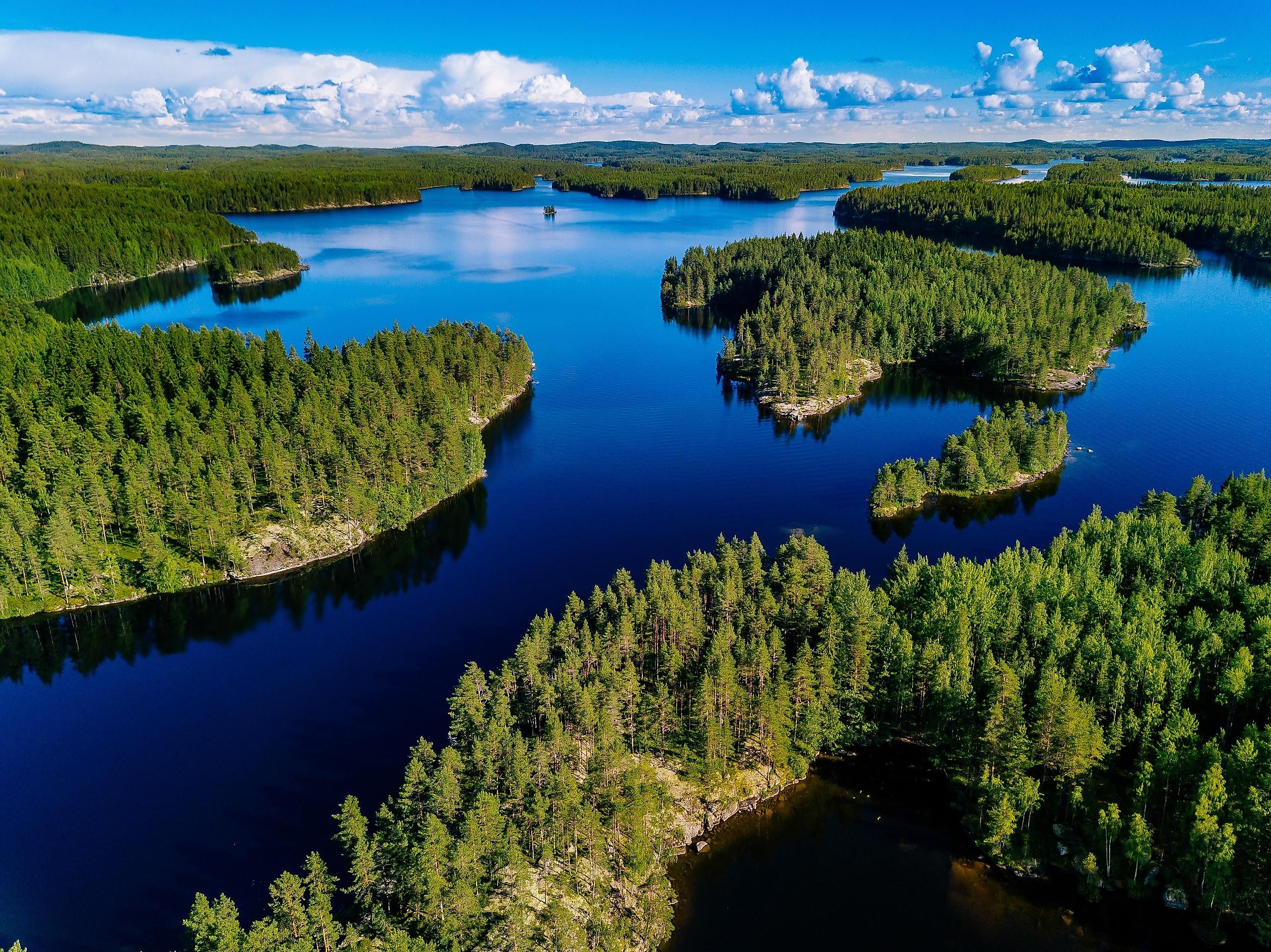 Affectionally nicknamed the "Land of a thousand lakes" by its people, Finland's landscape is dominated by the blue of its lakes. By some estimates, there are over 187, 000 of them in the small country, most of them located in the Lakeland district – a labyrinth of lakes, islands, and rivers – remnants of glacier erosion some 10, 000 years ago.