Where Are the Outeniqua Mountains Located?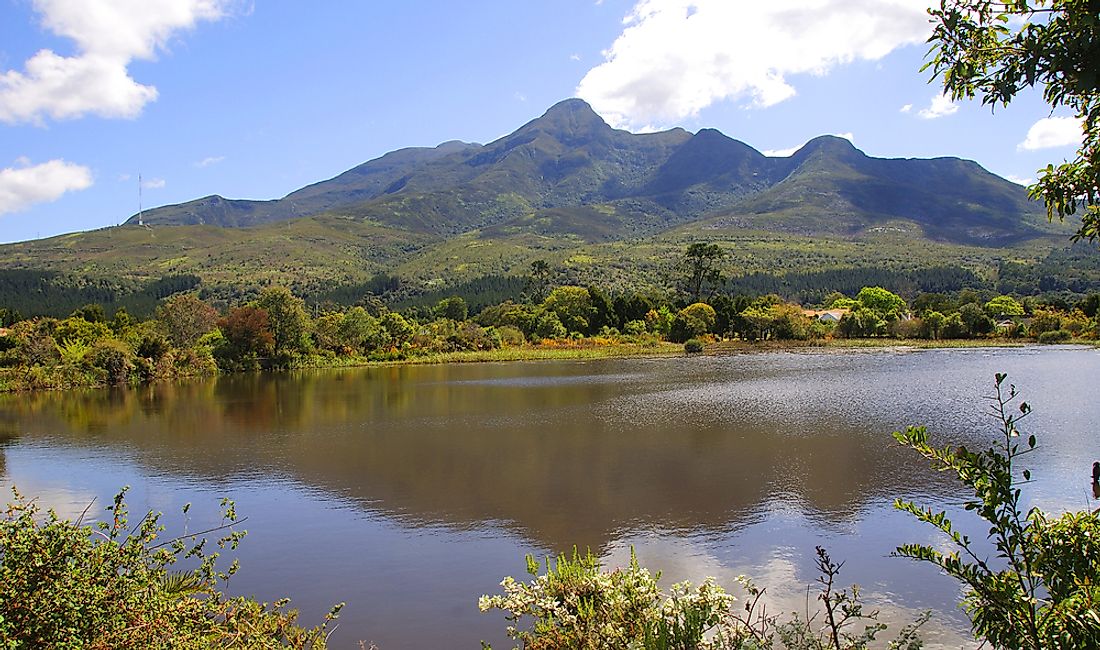 Location
The Outeniqua Mountains is a mountain range located in South Africa's Western Cape province. It runs parallel to the southern coast of the country and continues as the Tsitsikamma and the Langeberg ranges to the east and the west, respectively. These mountains are part of the famous Garden Route of the country. The mountain receives its name from the local language of the Khoikhoi tribe with its name meaning "they who bear honey".
Description Of The Range
The Outeniqua Mountains have gentle slopes on the southern side while the northern slopes are steep and drop down sharply into the Karoo region. The highest peak in this mountain range is Mount Cradock. It has an elevation of 1578 m above sea-level. The second tallest peak is the 1370 m tall George Peak. Several roads and a railway route pass through the Outeniqua Mountains. One of the most famous routes through this mountain range is the Outeniqua Pass which connects the city of George and the Garden Route to the Little Karoo and Oudtshoorn which is known as the world's ostrich capital.
The temperature of the region varies widely with the average temperature in summer being 20.5 °C. In winter, the temperature can be as low as 5 °C. Heavy rainfall feeds perennial streams which are vital to cultivation in the valleys below. Occasionally, snowfalls can cover the taller peaks in snow.
The Outeniqua Mountains is associated with a tragic incident of an aircraft crash that killed 32-year-old Hansie Cronje of the South African cricket team on June 1, 2002.
Flora And Fauna Of The Outeniqua Mountains
The vegetation cover on the mountain range varies at either side of the range due to the variation in the climate and the nature of the slopes. The southern slopes are covered by montane fynbos while the northern slopes feature shrublands. Leopards, a small antelope called the klipspringer, small populations of elephants, some species of rodents, etc., are some of the mammals living in the area. Several species of birds like the Cape sugarbird, black eagles, the fynbos birds also occur here.
The Outeniqua Nature Reserve
The nature reserve encompasses large parts of the Outeniqua Mountains and spans across an area of 38,000 hectares. Walking and hiking trails in this reserve allow visitors to observe the unique flora and fauna of the region. Traveling via the scenic mountain passes is also popular among the tourists. The nature reserve is a five hours' drive away from Cape Town.