Where Does The Magdalena River Begin And End?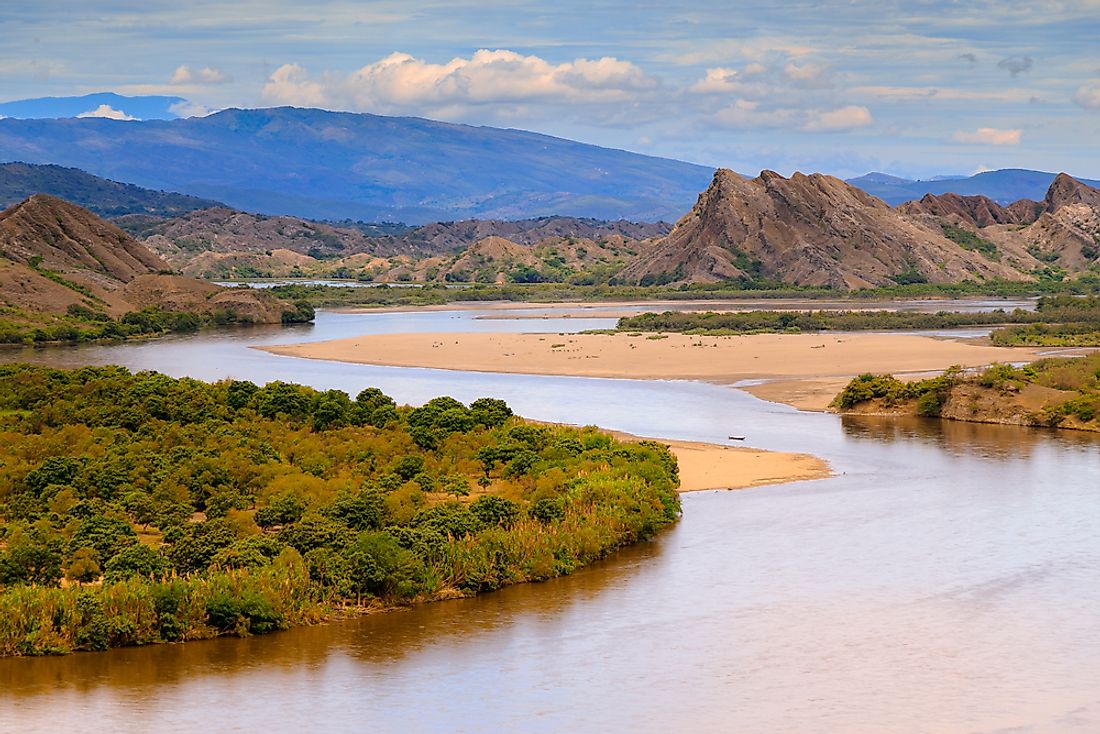 The Magdalena River is a major river in Colombia. Referred to as the Río Magdalena in Spanish, the river derives its name from the biblical figure Mary Magdalene. The river has a length of 1,528 km, is navigable in the lower part of its course, and its primary tributary is the Cauca River. The Magdalena River begins at the La Magdalena lagoon and ultimately empties into the Caribbean Sea. Additionally, the Magdalena is listed among the most significant rivers in South America, along with the Parana, Orinoco, and Amazon.
The Course of the Magdalena River
The Magdalena River originates from the Magdalena Lagoon, which is located in the Andes Mountains and is situated at an elevation of 3,685 m. As the river flows upstream, it is navigable for approximately 1,000 km, until it reaches rapids near the town of Honda. After the rapids, the Magdelana is navigable again for nearly 240 km. Cities or towns located along or near the river include La Dorada, Neiva, Puerto Boyacá, Santa Cruz de Mompox, Puerto Berrio, and Honda. The Magdalena River has more than ten tributaries, including the Cauca River, which is its primary tributary, Nara River, San Jorge River, La Miel River, Cabrera River, Sogamoso River, Carare River, and Cesar River. The river's drainage basin covers an area of 273,000 km2 and supports an estimated population of 32 million. The Magdalena River ultimately empties into the Caribbean Sea near the city of Barranquilla.
In 2015, the government of Colombia developed a plan aimed at privatizing the Magdalena River and constructing between 11 and 15 dams along its course. However, residents protested against the plan, since it did not include mechanisms to ensure environmental protections. Additionally, in 2013, Colombia President Juan Santos announced government funding of US $1.2 billion focused on restoring the navigability of the Magdalena River.
Significance of the Magdalena River
Historically, the Magdalena River served as an important transportation route in Colombia. Today, the Magdalena River Basin is essential for farming crops such as cacao, plantains, coffee, and corn. The river also provides a habitat for numerous species of fish, birds, reptiles, mammals, and amphibians. Additionally, the significant human population near the Magdalena River depends on its waters for fishing and farming.