The nature on our planet never ceases to amaze us. Ocean deserts sound like a concept that came straight out of a fantasy novel, but it is, in fact, quite real. And it is exactly what most will imagine when thinking about it. It is a desert that appears in the middle of the ocean. How exactly do they appear?
Ocean deserts are areas of the ocean that do not receive enough ocean. They are oxygen-starved, or, in scientific terms, hypoxic. These deserts are also often called dead zones and can appear in numerous ways.
Some appear naturally, while in other cases, they are caused by large amounts of nitrogen that end up in the ocean from fertilizers used in agriculture, or through emissions from automobiles or factories. Nitrogen is what causes the plankton to explode and deplete the oxygen from the water.
Dead Zones
These deserts have been rapidly growing for the past 50 years. It is believed that climate change is affecting the appearance and growth of these dead zones as well. Dead zones can be found in many places all over the oceanic bottom, but are most often found close to places with large amounts of polluted water. For example, one large ocean desert can be found in the Gulf of Mexico, and it has grown considerably during the last decade. The dead zone now covers an area of 18,000 square kilometers, all thanks to the huge amounts of polluted water dropped there by the Mississippi River.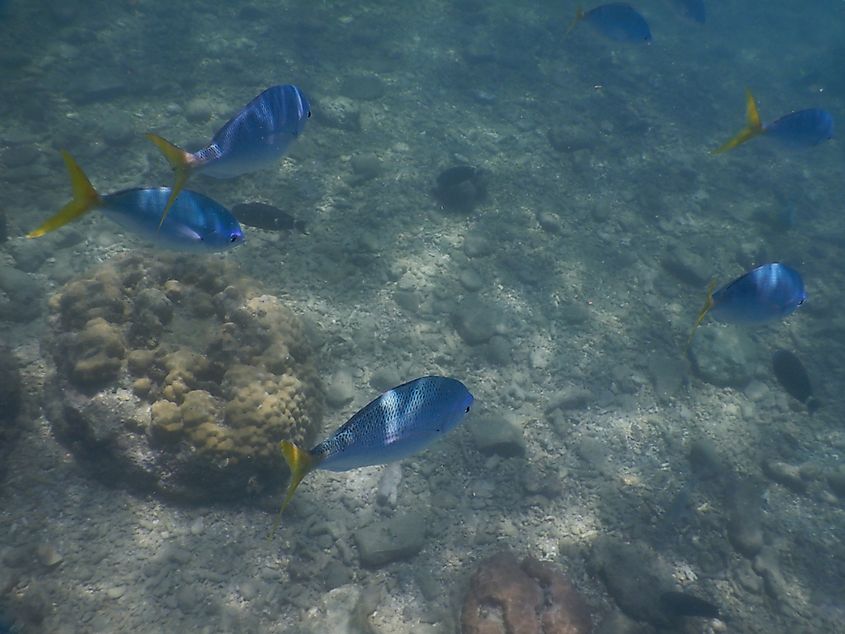 Several other ocean deserts have also been expanding like that recently. Researchers all over the world seem to agree that climate change plays a large part in the expansion of these deserts. According to the data provided by German scientists, oxygen levels in the oceans, far beneath the surface, have dramatically declined over the last 50 years. This was most likely caused by human activity, even if indirectly. Humans are causing climate change, and since it warms the ocean waters, they are not able to retain as much oxygen as before. This lack of oxygen creates dead zones or ocean deserts.
The Environmental Impact
Another thing worth noting about this process is that since the upper layers of the ocean are becoming warmer, it becomes harder to bring nutrients from the lower parts. These nutrients feed a large part of the wildlife found in the oceans, and since they can't be brought up, many animals are left without food. Ocean deserts have a negative impact on the majority of the animals living in the ocean, and their expansion makes matters even worse. There are many threats that these animals need to deal with daily, and now one of them is the changes in their habitat that make it unhealthy to live in.
Several other problems add to the issue of the negative impacts on the oceanic habitats. Plastic debris and other types of waste can be found deep within our oceans, and they are also causing problems for the ecosystems found underwater.
There are places in the ocean that are almost entirely covered in various types of debris, and we need to find ways to deal with this type of pollution. By making small changes in our everyday lives, we can do a lot to help the oceans. When a large number of people join in on these activities, we are able to create enormous changes. The lowering of our carbon footprints should be our biggest priority, meaning we need to drive our cars less, not use the hating in our homes as much, and many other things. By doing things like that, we are preventing the spread of ocean deserts, and helping the marine ecosystems.