US States Most Affected By Industrial Air Pollution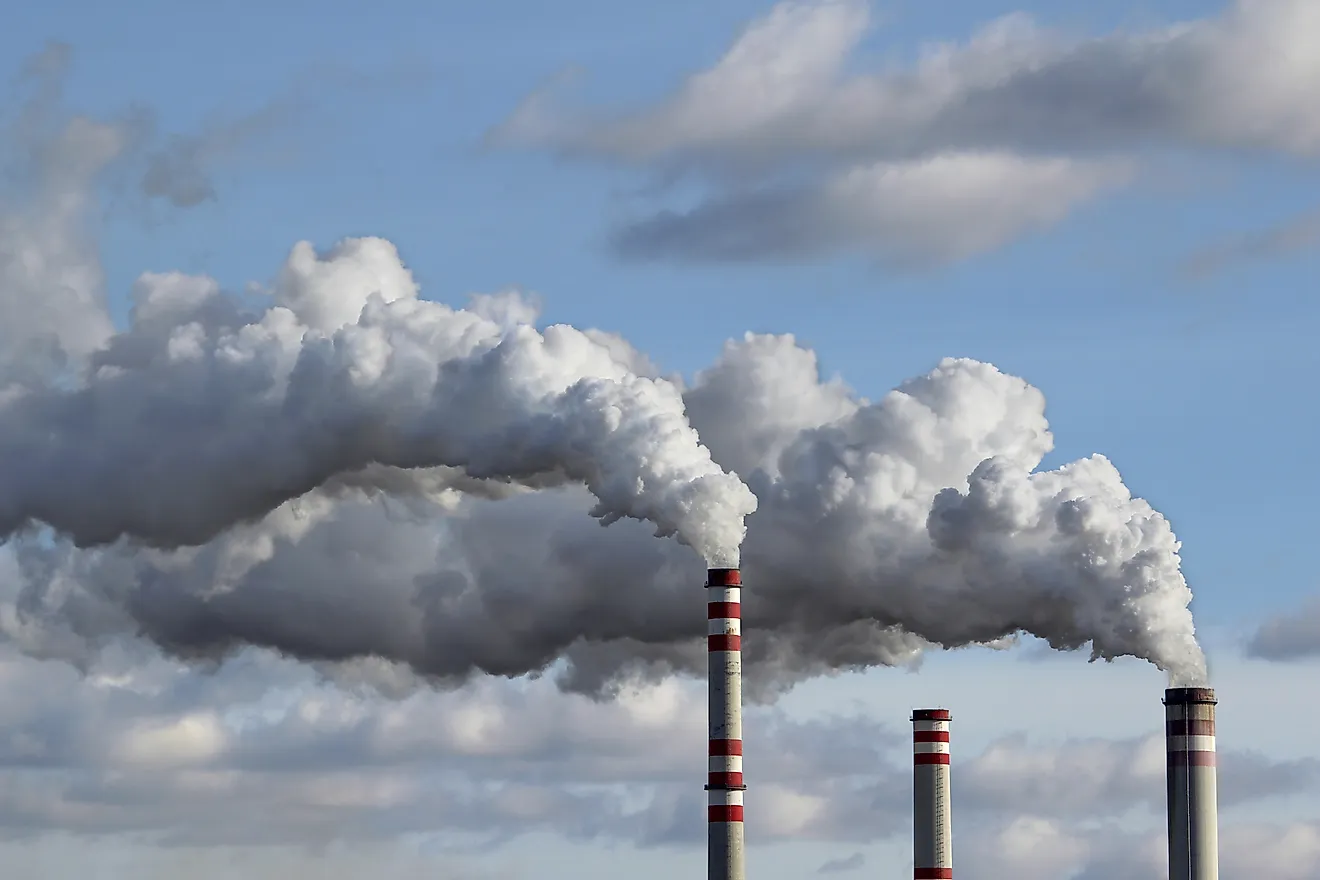 Curbing carbon emission has been an issue for many countries around the globe. Climate change fueled by global warming has brought about a sense of urgency among world leaders to reduce carbon footprints and focus on green energy. On the other hand, most countries like the U.S has an economy that thrives on manufacturing. Several industries around the country manufacture products that greatly contribute to the foreign exchange earnings and also provide employment to many citizens of the U.S. These industries are however a great source of pollution because of the waste products such as chemical wastes and toxic fumes that are let out into the environment. Power plants also play a big role in industrial pollution and together with the heavy industries they account for nearly 80% of all greenhouse gas emissions. Some states are known to be industrial states and have a number of big and robust industries. Apart from employment that these industries provide to the locals, they also greatly pollute the environment leading to low quality of air and other health complications. States which have fewer industries and manufacturing plants are less polluted and have a lower amount of carbon emission.
Worst Polluters In The United States
The state of Ohio has several manufacturing plants and is one of the states that has a big electricity generation sector. The harmful fumes emitted from the plants and other industries makes the state one of the highest polluted states in the U.S. Ohio is also home to a coal plant which contributes a very large amount of greenhouse emissions into the environment. Cutting down on these emissions will mean that Ohio shifts to green energy but that will be a tall order given the significance of these industries to the state and also to the country as a whole. Kentucky has seen its level of pollution rise because the authorities have not been able to find ways of reducing emissions from its coal fired power plants that release a lot of toxic fumes into the environment. Pollution from its electricity sector has continued to rise placing it just behind Ohio in toxic air pollution. States like Florida have continued to fall down the list of highly polluted states because there has been a deliberate shift from coal to natural gas which is much of a less polluter. There are also states like Michigan which are experiencing a decline in manufacturing and in retrospect experiencing less pollution. By default, they have continued to experience a decline in air pollution and not through a well laid out plan to reduce the same.
Trends In Industrial Air Pollution
Some states in the U.S have continued to experience a gradual decline in industrial air pollution, either through deliberate government policies or by default when manufacturing plants begin to close shop. Shifting to more renewable energy sources has greatly helped some states in cutting carbon emissions while in others where different stakeholders have continued to do nothing, air pollution has continued to rise. It is apparent that through deliberate actions to shift to green energy, air pollution can be reduced as has been the case with Florida.
US States Most Affected By Industrial Air Pollution
| Rank | U.S. States | Industrial Toxic Air Pollution (Millions of Pounds) |
| --- | --- | --- |
| 1 | Ohio | 58.66 |
| 2 | Kentucky | 51.87 |
| 3 | Texas | 41.58 |
| 4 | Indiana | 40.37 |
| 5 | Pennsylvania | 40.27 |
| 6 | Georgia | 37.28 |
| 7 | North Carolina | 30.77 |
| 8 | Florida | 29.32 |
| 9 | Tennessee | 26.38 |
| 10 | South Carolina | 26.23 |
| 11 | Alabama | 25.84 |
| 12 | Michigan | 25.64 |
| 13 | Illinois | 23.81 |
| 14 | Virginia | 23.63 |
| 15 | West Virginia | 22.36 |
| 16 | Mississippi | 16.11 |
| 17 | Wisconsin | 12.51 |
| 18 | Missouri | 9.50 |
| 19 | Maryland | 5.57 |
| 20 | Delaware | 3.40 |