Environment
Solar Energy Production By State
California, Arizona, and other key states are playing a major role in the transformation of American energy towards renewable resources.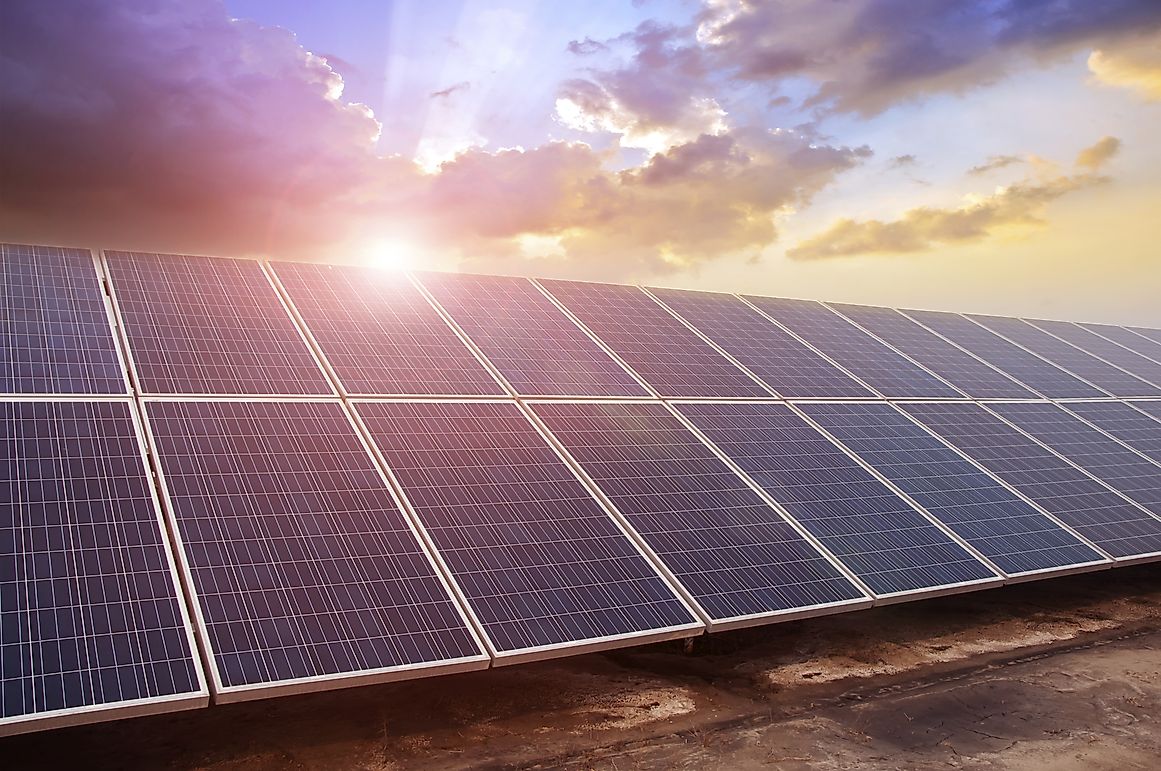 2014 is undoubtedly a banner year for the US Solar Industry as Photovoltaic (PV) installations soared to 6,201 megawatts of direct current. This marks a 30 percent increase compared to the figures recorded in 2013, which was already 12 times higher than the amount established half a decade ago.

Over a third of all cumulative operating PV capacity in the United States were launched in 2014, ending the year with a bang by garnering a total of 18.3 gigawatts of direct current of solar PV and 2.2 gigawatts of alternating current of concentrating solar power (CSP) operation. To date, 600,000 residences and businesses in the US have access to solar power, with almost 200,000 established in the year 2014 alone.
Contributing Factors to Solar Expansion
The impressive expansion of solar in the US over the last couple of years means a significant increase in its share of new electricity generation capacity. Solar is responsible for 32% of the United States' new generating capacity in 2014, followed by natural gas, coal and wind.
The Solar Energy Industries Association identifies three fundamental factors which greatly contributed to solar's continued progress in the US, namely the country's stable policy, downstream innovation and falling costs.
The Leading States
California, Arizona, New Jersey, North Carolina and Nevada are the top producers of renewable energy in the Unites States in 2014.
The world's first solar power plant is located in California, producing 354 MW of renewable energy. The Ivanpah Solar Electric Generating System situated in the California Mojave Desert consists of nine solar power plants with a gross capacity of 392 MW. It is currently recognized as the world's second largest solar thermal energy generating facility.
The Solana Generating Station is a solar power plant found in Gila Bend, Arizona producing 280 MW of energy. This was launched in 2013 and is the first US solar plant able to store molten salt thermal energy.
In New Jersey, well-known contractors specializing in solar energy include Trinity Solar, Amberjack Solar and Gehrlicher Solar America Corp.
Solar power in North Carolina has been increasing in the past couple of years. In 2007, they were producing 1 MW rising to 470 MW in 2013 and then 953 MW in 2014. Strata Solar, FLS Energy and Baker Renewable Energy are among the prominent solar contractors in the state.
There are several notable power plants that can be found in Nevada including The Nellis and Nellis II at Nellis Air Force Base. In 2007, the 64 MW Solar One was installed. Other solar companies based in Nevada are Bombard Renewable Energy and Hamilton Solar.
American Solar in 2015
As residential solar continues to make headway in 2015, it's important to note that rate structure revisions may threaten its progress. A good example is California's AB 327, which is expected to impact electricity rate structures and net energy metering. While residential solar's growth has been impressive in 2014, commercial solar has tanked. 2015 is therefore a telling year for this sector especially in key states like California and New York.
Which States Use the Most Solar Energy?
States that use the most solar energy include California, Arizona, New Jersey and North Carolina.
Solar Energy Production By State
| | | |
| --- | --- | --- |
| 1 | California | 9,977 |
| 2 | Arizona | 2,069 |
| 3 | New Jersey | 1,451 |
| 4 | North Carolina | 953 |
| 5 | Nevada | 789 |
| 6 | Massachusetts | 751 |
| 7 | Hawaii | 447 |
| 8 | Colorado | 398 |
| 9 | New York | 397 |
| 10 | Texas | 330 |
This page was last updated on April 25, 2017.
Citations
Your MLA Citation
Your APA Citation
Your Chicago Citation
Your Harvard Citation
Remember to italicize the title of this article in your Harvard citation.