The Longest Rivers Of Chile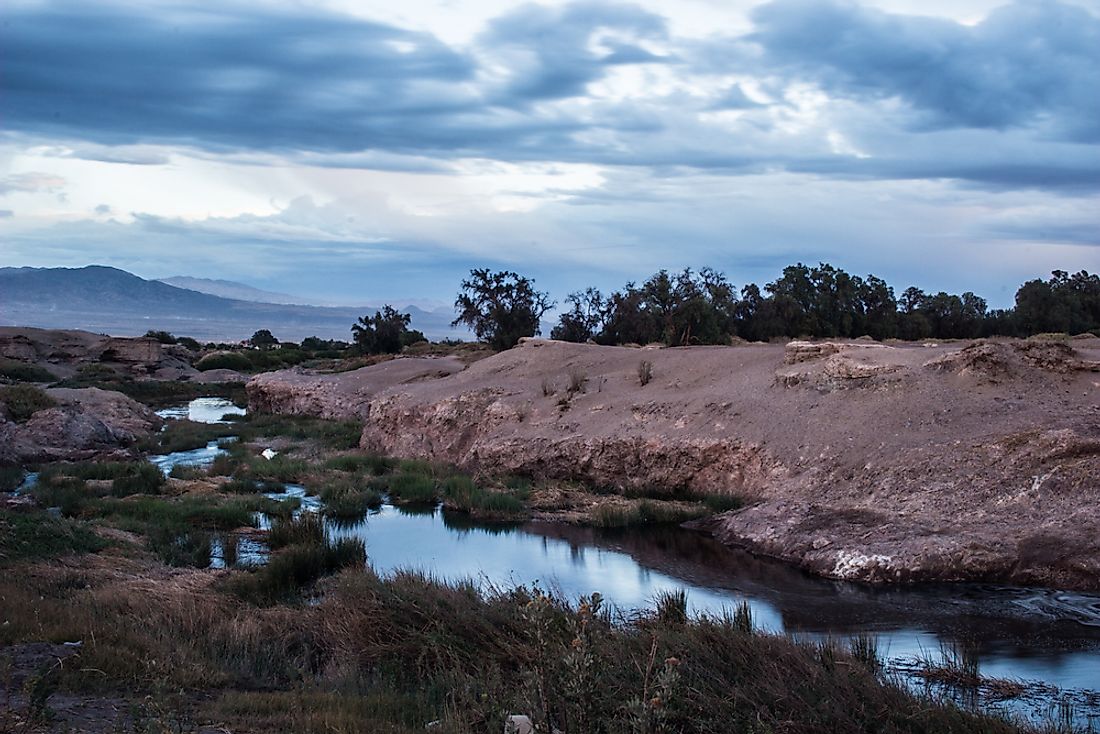 Chile has a number of short rivers that typically flow from the Andean ranges to the Pacific Ocean. These rivers form water basins that are important to the local communities for irrigation and domestic purposes. While most rivers are not navigable, they are exploited commercially for the production of hydro-electric power which is used in the mines or exported to neighboring countries. These rivers are facing major threat from deforestation and damming for hydro power production leading to reduced volume of the water on lower courses, pollution due to emissions by the power plants. The issue threatens the water availability to riverine communities.
The Longest Rivers Of Chile
Lao - 440 km
Lao is the longest river in Chile with a length of 440 km. The river flows from the Andean ranges through the Atacama Desert to the Pacific Ocean. The Lao river has several tributaries including the Salado River, San Salvador River, and San Pedro de Inacaliri River. The river is an important water source for the riverine communities and a home to a number of fish species such as the shrimp. Pollution of the river by mining companies has become a major concern as it compromises the value and usage of the water.
Bío-Bío River - 380 km
Bío-Bío is Chile's second longest river covering a distance of 380 km. It is also the widest river in Chile. the river flows from lakes Icalma and Galleutué and flows through the Andean valley before draining into the Pacific Ocean. Its tributaries include the Rele, Tavolevo, Laja, Malleco, and Bureo rivers. The river is navigable for the lower courses where the water slows down due to increase in its width. The river has been negatively affected by deforestation leading to the erosion of the banks and siltation. Construction of the Pangue dam resulted in the displacement of the Penhuenche people who resided along the river.
Maipo - 250 km
Maipo river covers a distance of 250 km, making it the third longest river in Chile. The river flows from the Maipo volcano in the Andean range through the Maipo valley before finally draining into the Pacific Ocean. The river is the primary water source for the communities near the river who utilize it for irrigation and domestic purposes. The River Mapocho is the main tributary of the Maipo. The greatest threat to the river and the communities around it is the construction of the Alto Maipo hydro-electric complex.
River Exploitation
The exploitation of rivers of Chile has been a source of conflict between locals and the government and other parties intending to exploit the rivers through damming and establishing of hydroelectric power projects. The development projects are mainly seen as a threat to the continuity of the rivers besides making them vulnerable to threats from climate change.
The Longest Rivers Of Chile
| Rank | River | Length (km) |
| --- | --- | --- |
| 1 | Loa | 440 |
| 2 | Bío-Bío | 380 |
| 3 | Maipo | 250 |
| 4 | Maule | 240 |
| 5 | Baker | 170 |
| 6 | Rapel | 167 |
| 7 | Copiapó | 162 |
| 8 | Itata | 140 |
| 9 | Valdivia | 140 |
| 10 | Bueno | 130 |