In the animal world, there are extraordinary examples of different species using camouflage for two main reasons: one is to hide from predators, the other is to blend better with the environment in which they hunt. 
When an animal changes color or patterns on their skin or fur, they are camouflaging. There are four distinctive types of camouflage, where animals use different approaches to make themselves invisible in their natural habitat. They can conceal their colors to blend with the area in which they live. They can create disruptive coloration patterns that will make them stand out less when they hunt.
Also, they can disguise themselves, and look like another object, only to attract prey. Finally, there is mimicry, where an animal intentionally changes its coloration to mimic another species, one that the surrounding predators avoid. In this process, animals change their pigments and sometimes even go the extra mile to improve their physical structure. 
10. Ornate Wobbegongs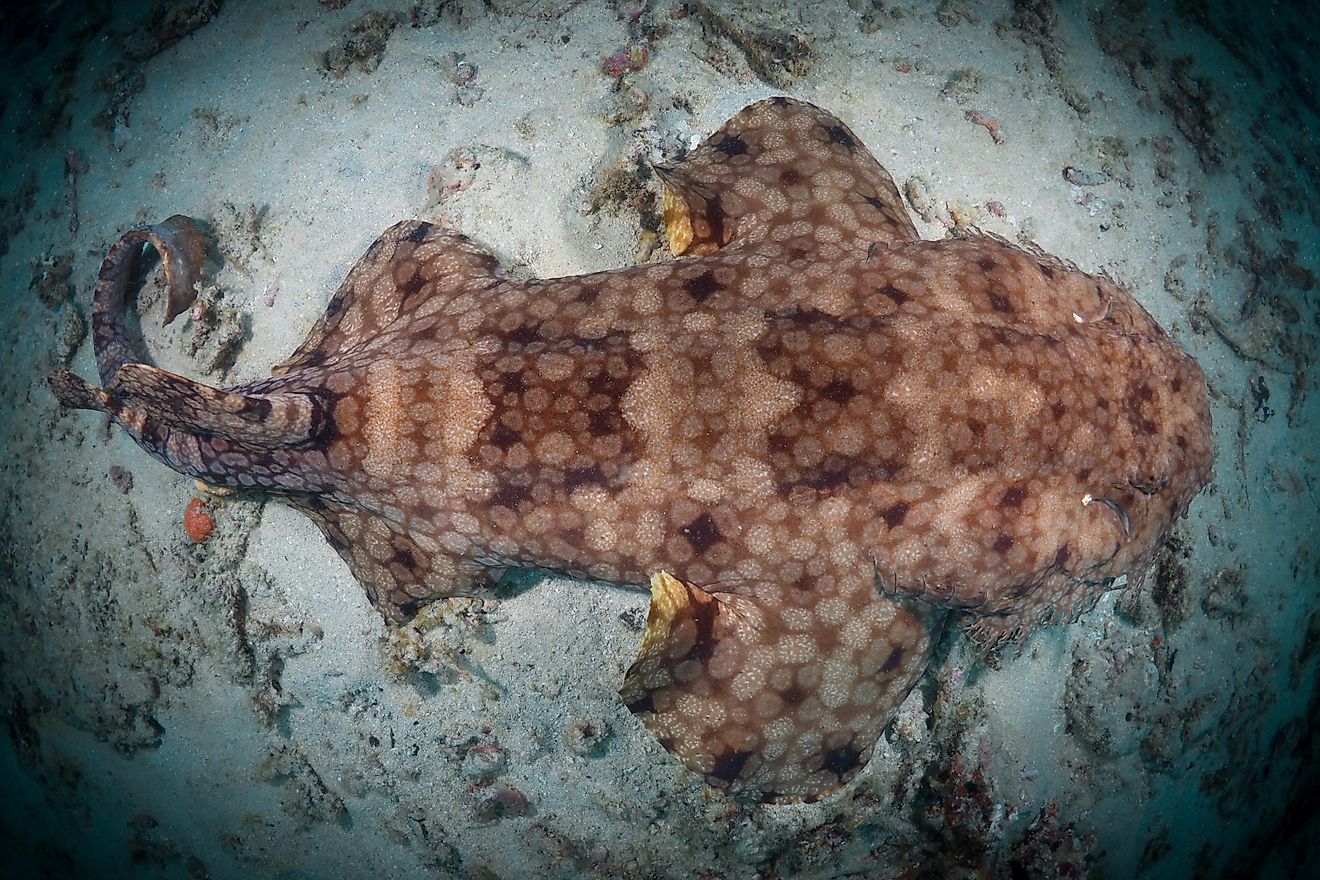 This shark species can almost completely disappear into the sands of Australian waters. It even mimics parts of seaweed and corals that would usually stick out from the sea ground. 
9. Mimic Octopus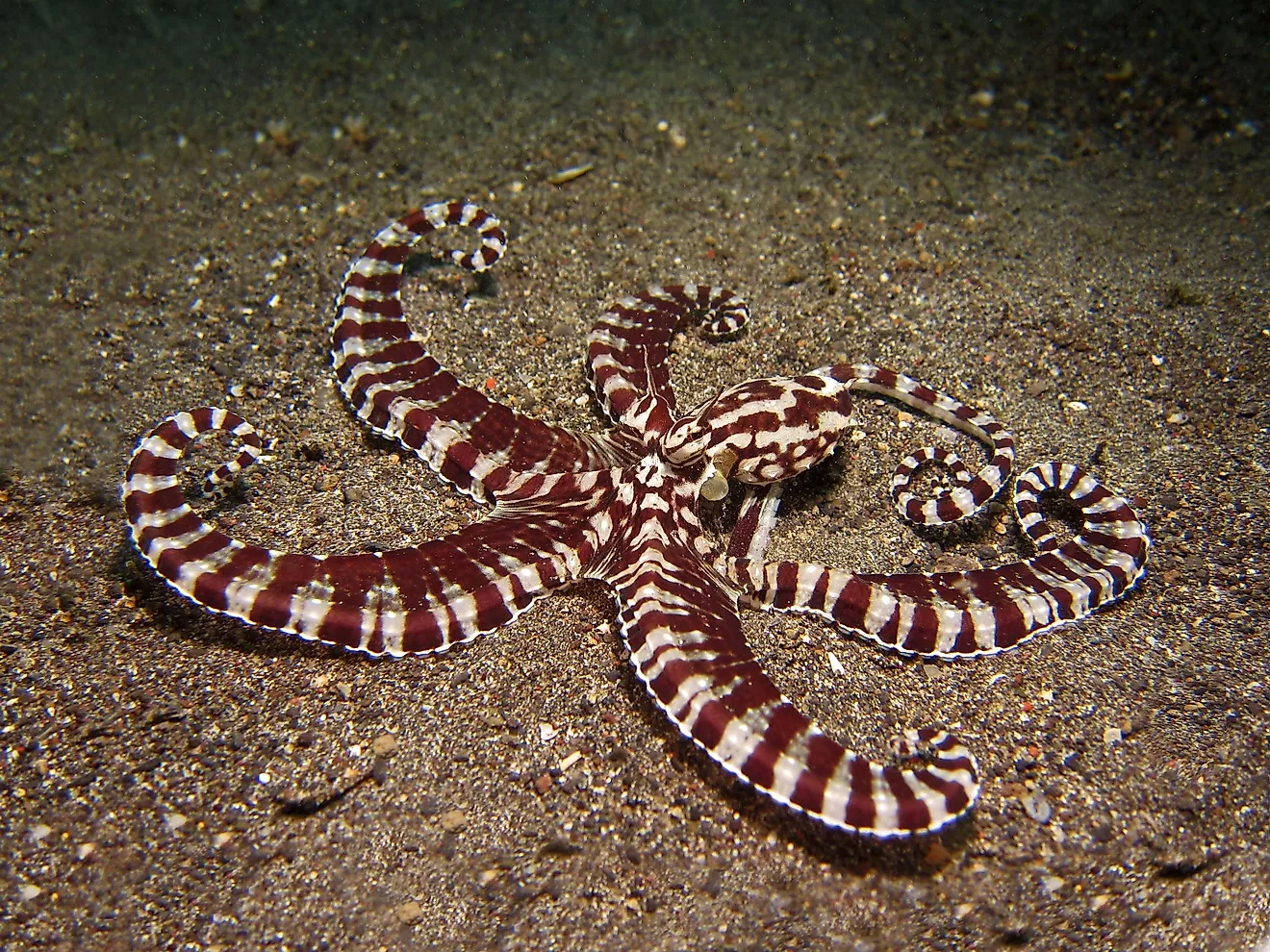 This octopus species discovered in Indonesia not only can change its color, but it can also change its behavior and movement patterns! It can act as another type of fish, to look less appealing to a predator nearby. 
8. Leafy Sea Dragon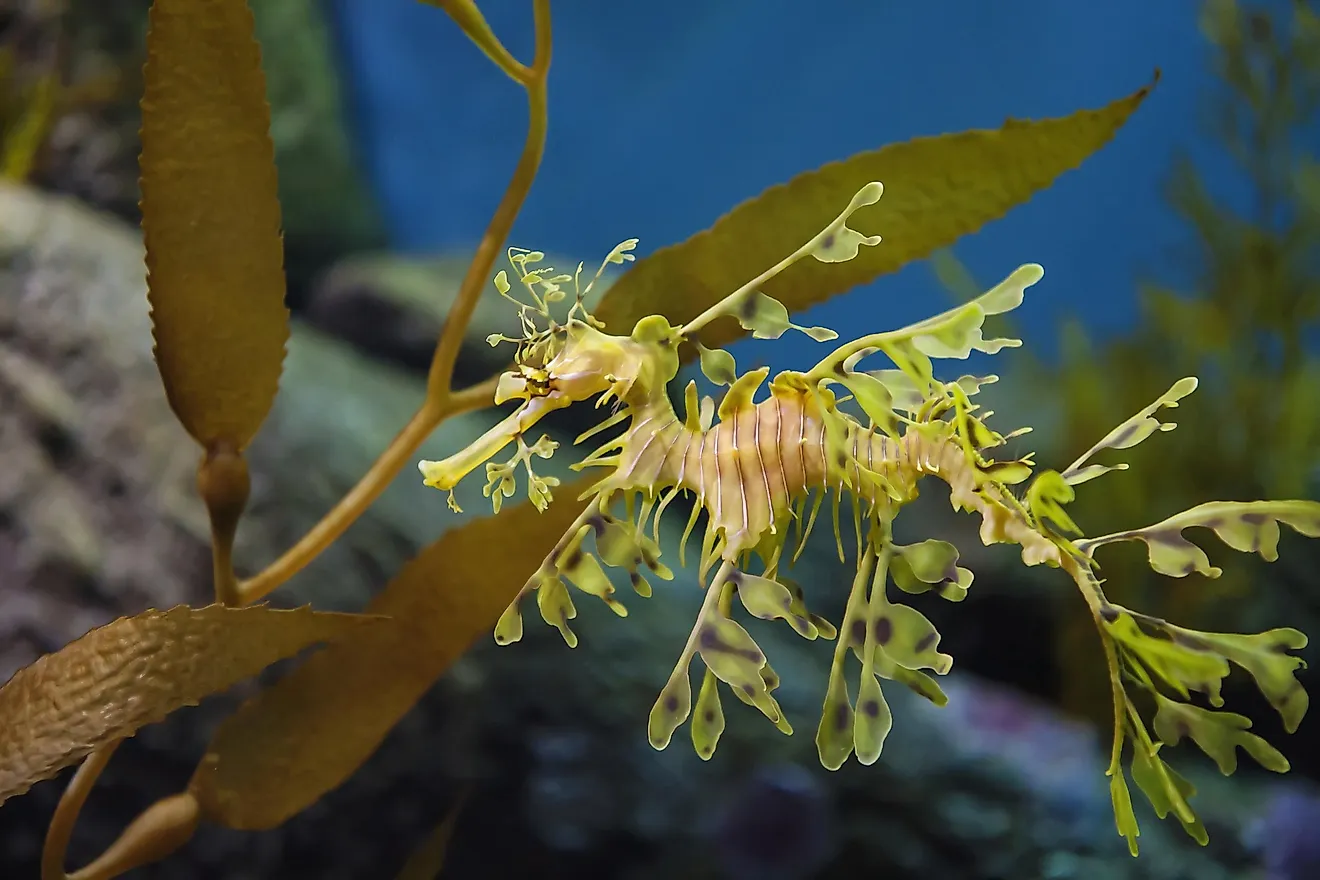 It is hard to tell at first:  is this seaweed or the weirdest fish ever? Those leafy-structures can also change colors based on the sea dragon's surroundings.  
7. Mossy Leaf-Tailed Gecko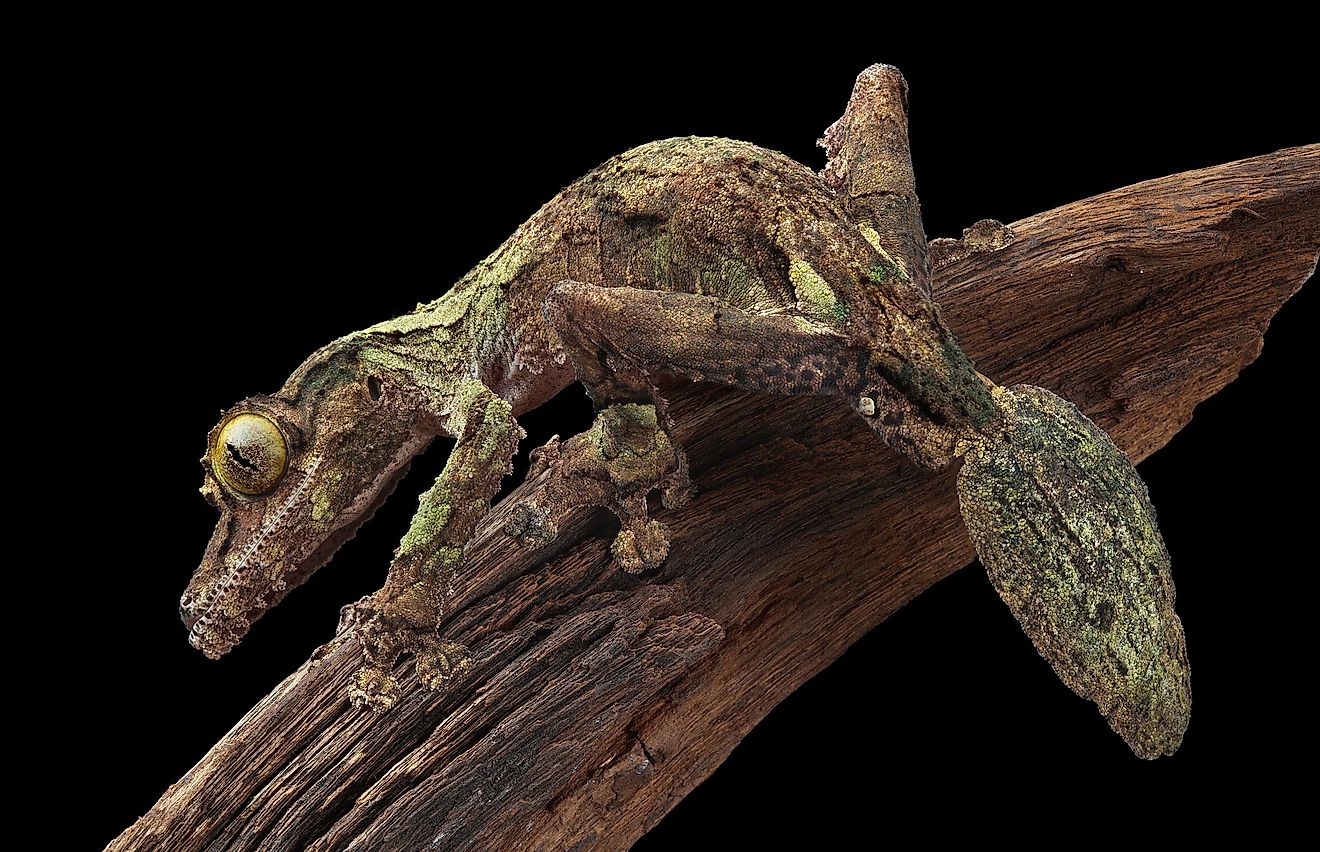 This little fellow can be seen only in Madagascar. If you are observant enough to recognize it inside his natural habitat.
6. Common Baron Caterpillar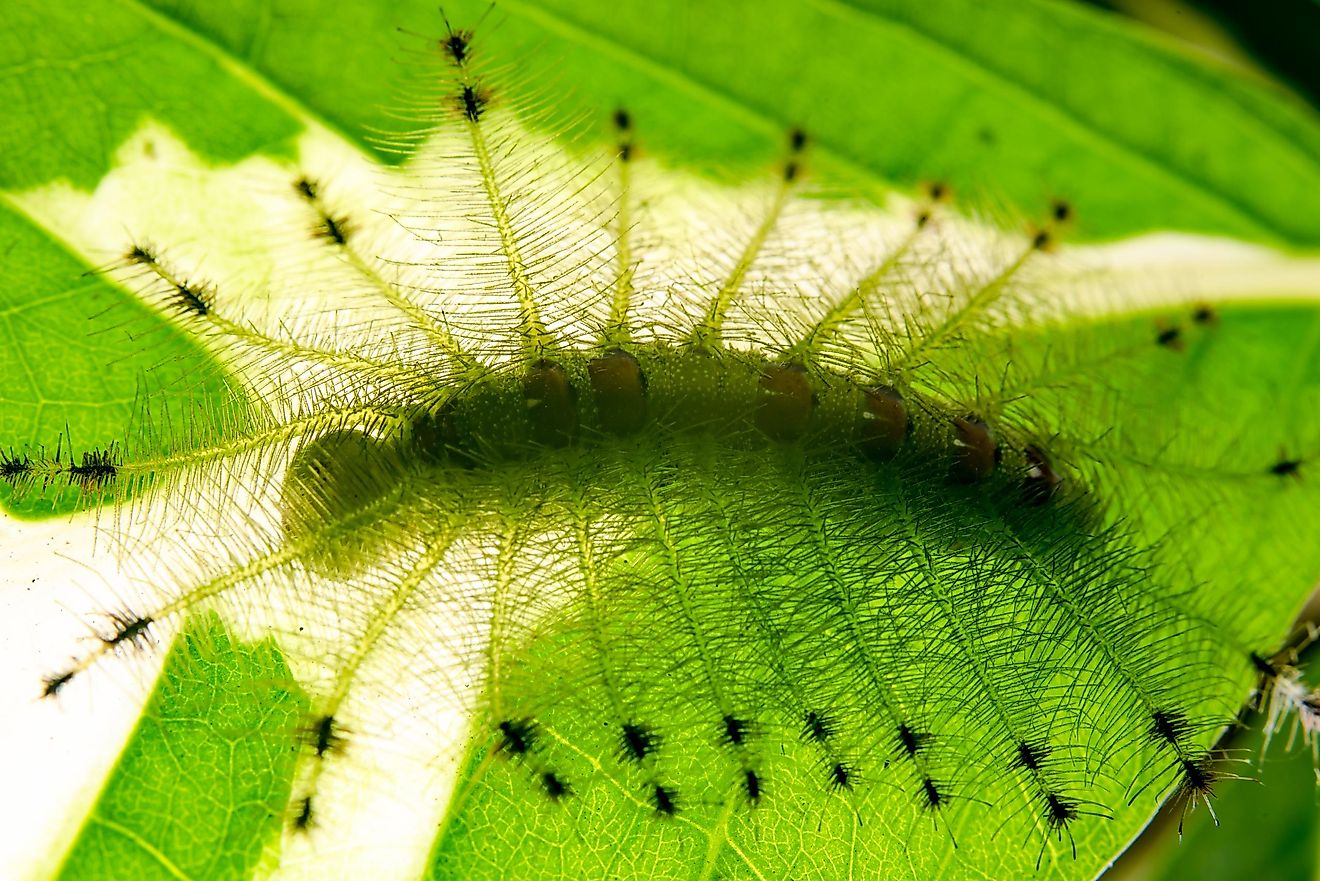 If someone did not say to you that there is a caterpillar on that leaf, you surely would have missed it. These caterpillars disguise themselves to perfection into the mango trees in India and southeast parts of Asia.
5. Leopard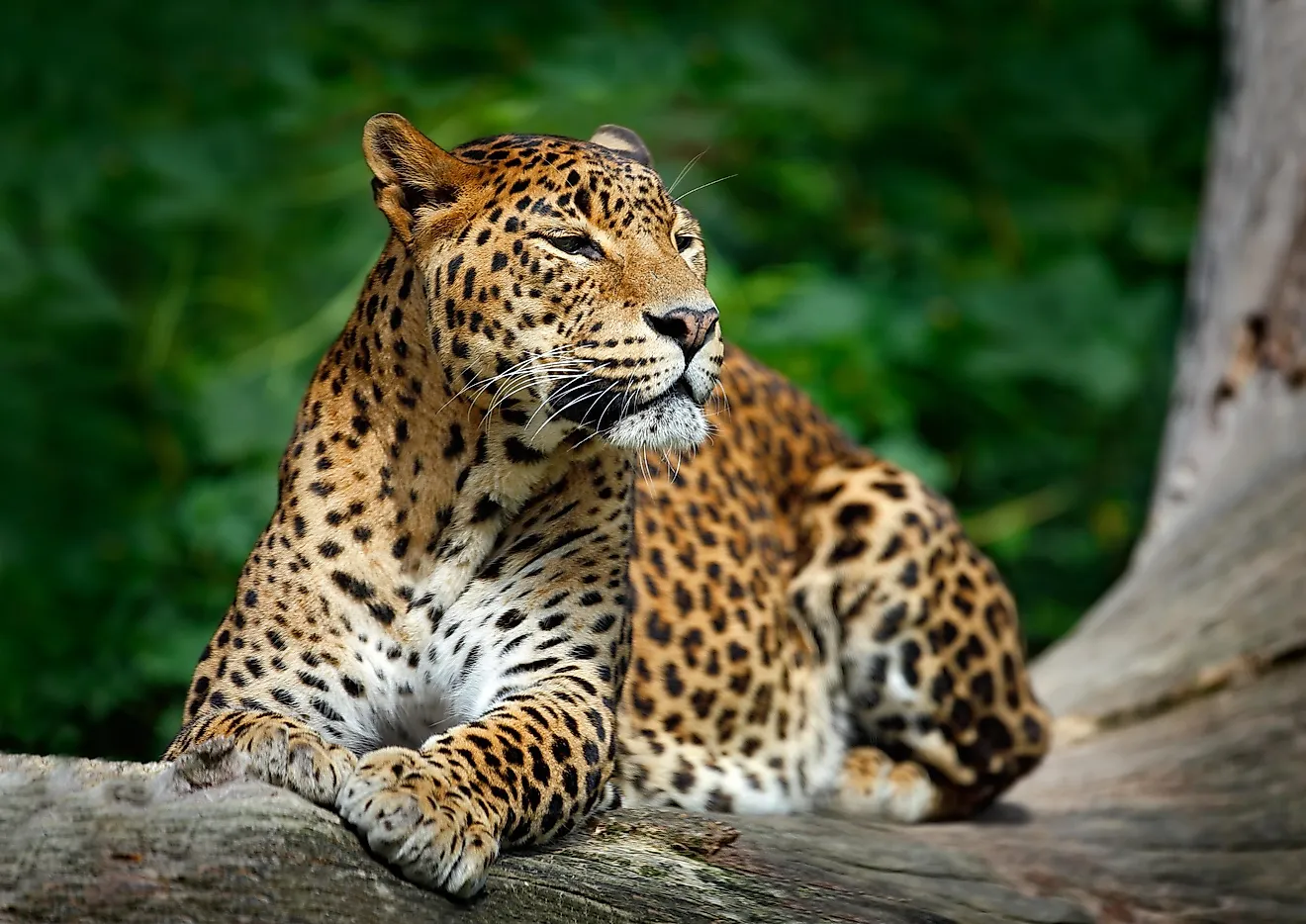 One of the most excellent examples of disruptive coloration can be seen on leopards. These big cats are masters when it comes to blending in with the environment they live in, as they are tough to spot if they prey from above. 
4. Ghost Mantis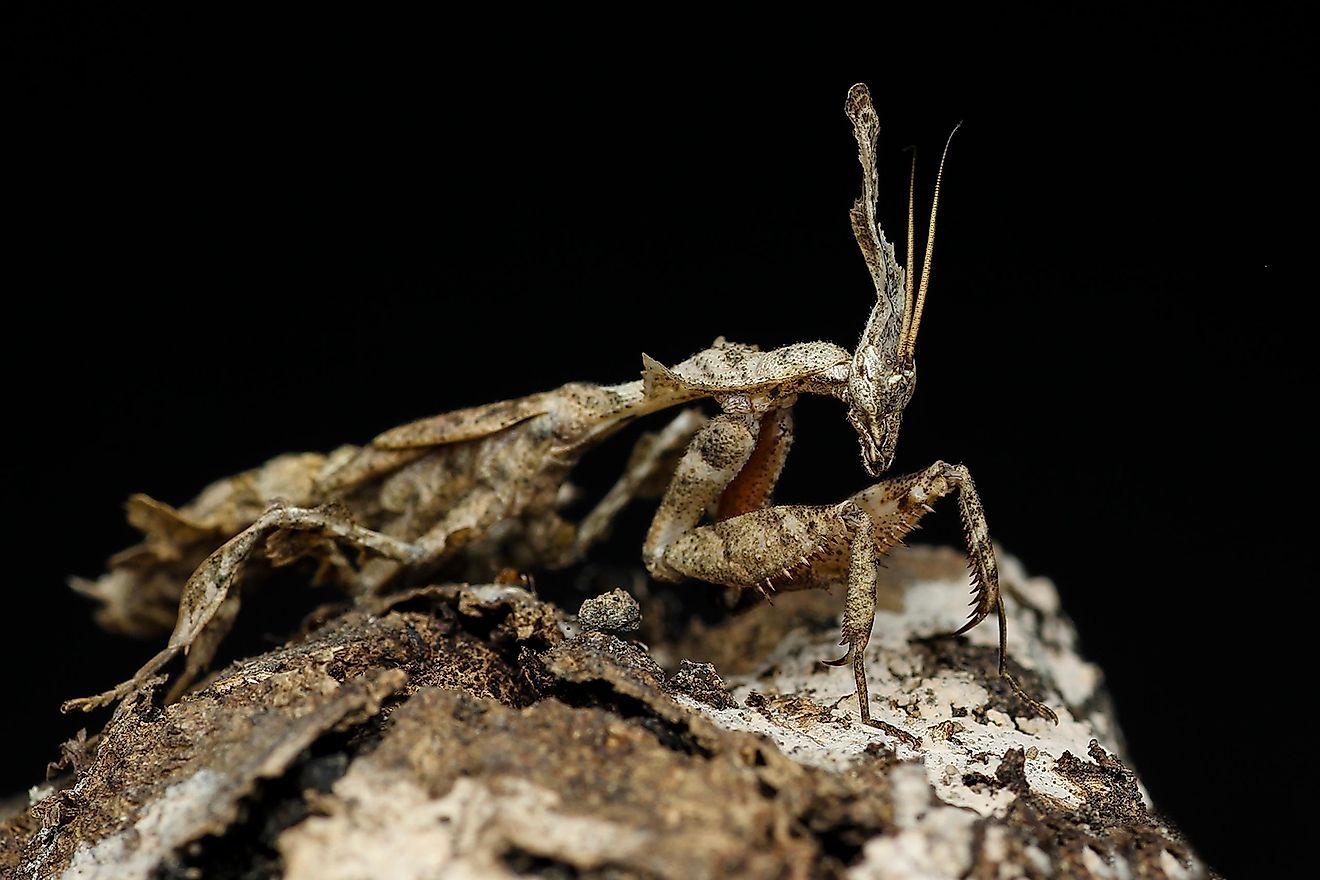 The Latin name for this animal is even cooler: Phyllocrania paradoxa! This type of mantis lives in Africa and Madagascar, and it successfully changes its looks to the surrounding trees and leaves.  
3. Dead Leaf Butterfly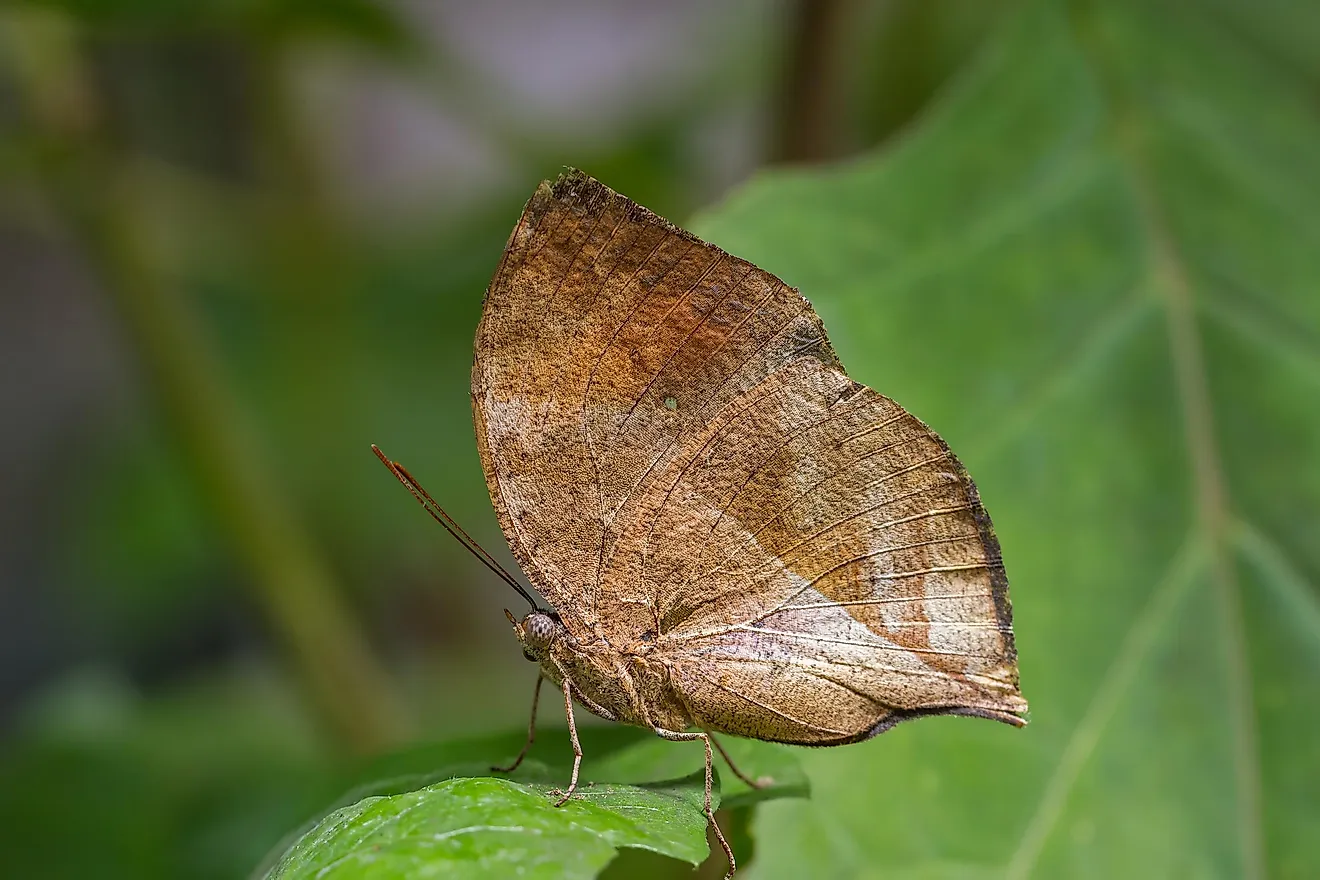 It is hard to tell apart a real leaf from this butterfly species. By mimicking color and every most delicate detail of a dead leaf, this butterfly avoids being eaten by birds. 
2. Polar Bears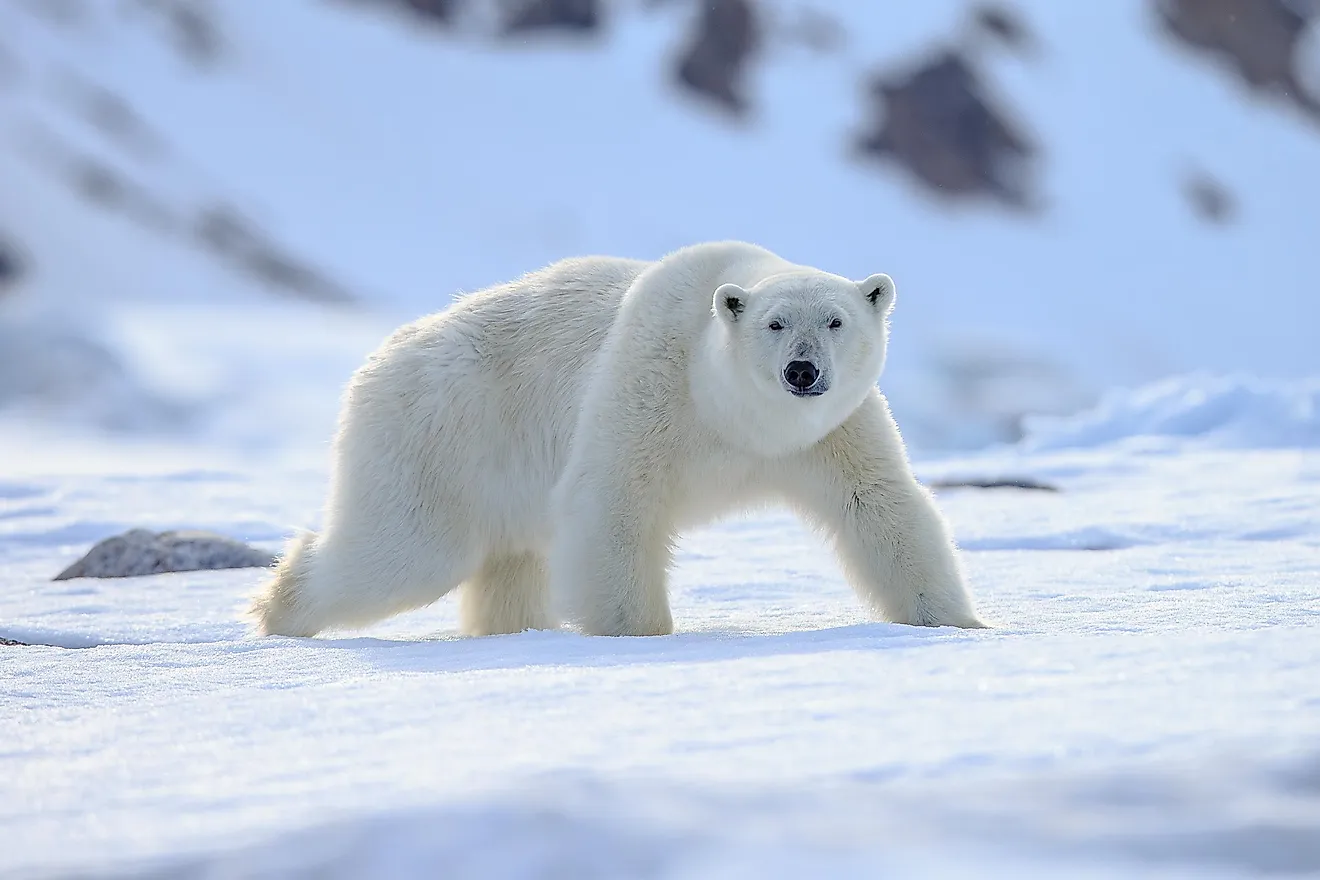 A brown bear would have no luck catching prey on the North Pole because it would stand out way too much in an all-white environment. Every part of the polar bear, except his nose and footpads, is covered in white fur, making it a perfect color choice for the icy Arctic. 
1. Chameleons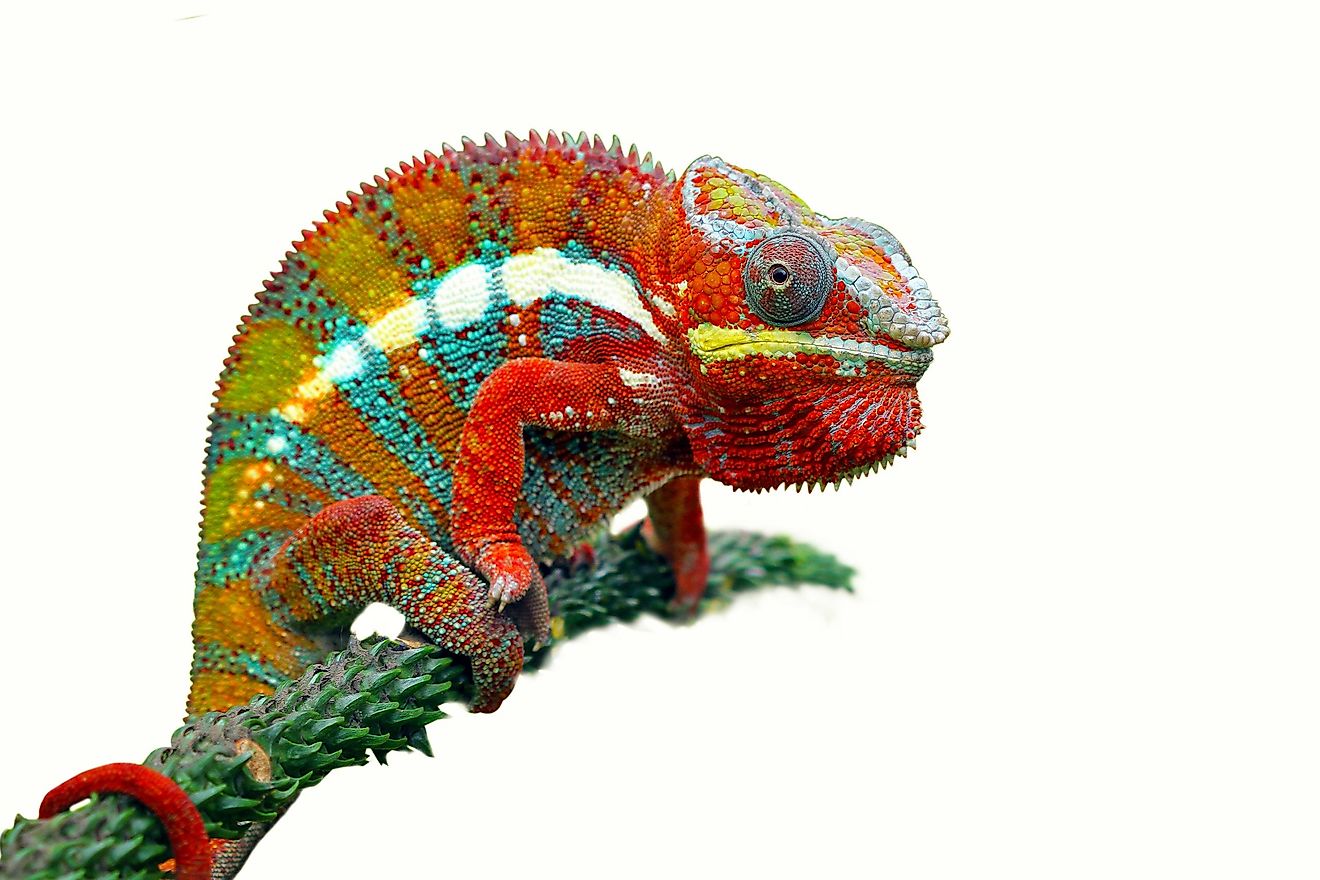 Unsurprisingly, chameleons are first on this list, as they are nearly a synonym for camouflage. These fantastic lizards can change color when they feel threatened, to make it fit the environment where they are located.