Longest Rivers On Madagascar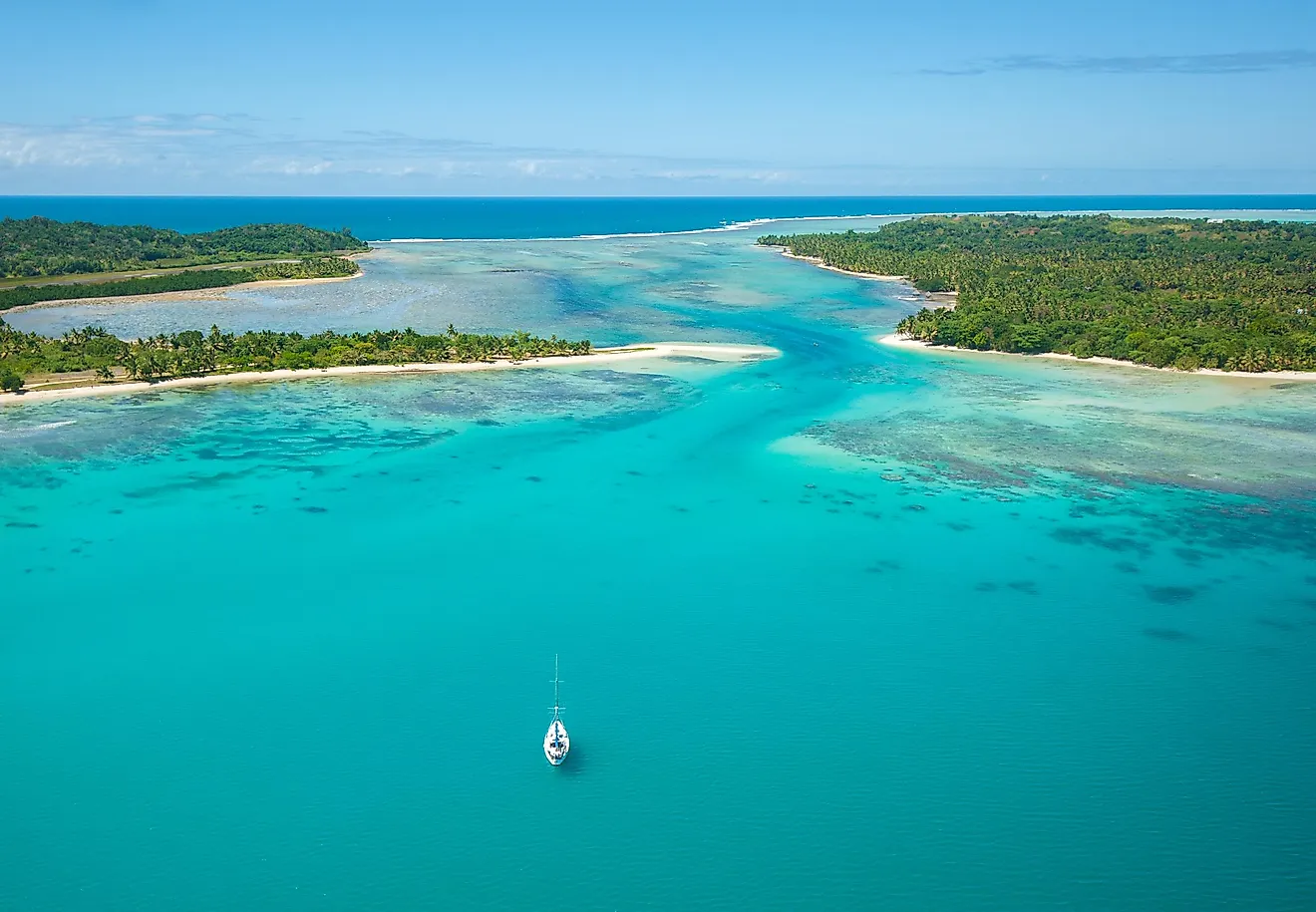 Introduction
Madagascar, also known as the Republic of Madagascar, is a vast island nation approximately 200 miles off the southeast coast of Africa. It is the fourth largest island and 47th largest country in the world with a population of 21.2 million. The island was ruled by the French from 1895 to 1957, and French is one of the national languages as well as Malagasy. Let's take a look at the longest rivers in Madagascar.
LONGEST RIVERS ON MADAGASCAR
Mangoky River
The Mangoky River is the longest river in the country with a length of 350 miles. It rises in the Central highlands of Madagascar and flows in the western direction to the coastal plain and drains into the Mozambique Channel. Slash-and-burn practices by the indigenous people in the island's highlands have led to deforestation which in the long run and resulted in soil erosion in the river basin.
Onilahy River
The Onilahy River is the second longest river in the country beginning its trail from the hill near Betroka in Toliara Province, Southern Madagascar. It is 326 miles long and is home to two endemic species of fish known as the cichlids known as Ptychochromis onilahy and Ptychochromoides betsileanus. It empties into the bay of Saint-Augustin, South-Western coast of Madagascar.
Betsiboka River
The Betsiboka River is 326 miles long river originating from the Eastern side of Antananarivo and flows in northwestern direction before finally draining into the Bombetoka Bay on the Northwestern coast of Madagascar. The destruction of the native forest to provide land for cultivation has led to excessive soil erosion over the years the most ever recorded. In the river basin, there are several endemic fish species like the Paretroplus petiti.
Sofia River
With a length of 220 miles, the Sofia River flows from Tsaratanana Massif region the highest point on the island with an elevation of 5,853 feet. The river is located in the northwestern part of the island and flows through the Sofia region.
Ihosy River
The Ihosy River is situated in the Fianarantsoa Province, the former province of Madagascar. Its trail begins in the Bekisopa hills, Haute Matsiatra region in Central Madagascar and is 186 miles long.
Other rivers in Madagascar
Mangoro River is a 186-mile long river located in the eastern coast of Madagascar, and its trail begins on the northeastern side of Analamanga region. The country maintains a high flow throughout the year due to its constant tributaries. The Ikopa River is the largest tributary of the Betsiboka River. It is 186 miles long and passes through the country's capital, Antananarivo. The Zomandao River begins its trail in the Andringitra Massif, Boby Peak and flows through the Zomandao Plain in central to southern Madagascar. It is 176 miles long and is the main tributary of the Mangoky River. The Mandrare River is 168 miles long river in Anosy Region, southern Madagascar, and empties into the Indian Ocean.
Longest Rivers On Madagascar
| | | |
| --- | --- | --- |
| Rank | Longest Rivers of Madagascar | Length |
| 1 | Mangoky | 350 miles |
| 2 | Onilahy | 326 miles |
| 3 | Betsiboka | 326 miles |
| 4 | Sofia | 220 miles |
| 5 | Ihosy | 189 miles |
| 6 | Mangoro | 186 miles |
| 7 | Ikopa | 186 miles |
| 8 | Zomandao | 176 miles |
| 9 | Mandrare | 168 miles |
| 10 | Maningory | 162 miles |
| 11 | Mahajilo | 162 miles |
| 12 | Manajeba | 154 miles |
| 13 | Menarandra | 146 miles |
| 14 | Fanambana | 134 miles |
| 15 | Linta | 107 miles |
| 16 | Mahavavy | 103 miles |