Environment
How Are Tumbleweeds Formed?
A tumbleweed is a combination of plants that have formed together, detached from their roots, and tumbled away in the wind, hence their name.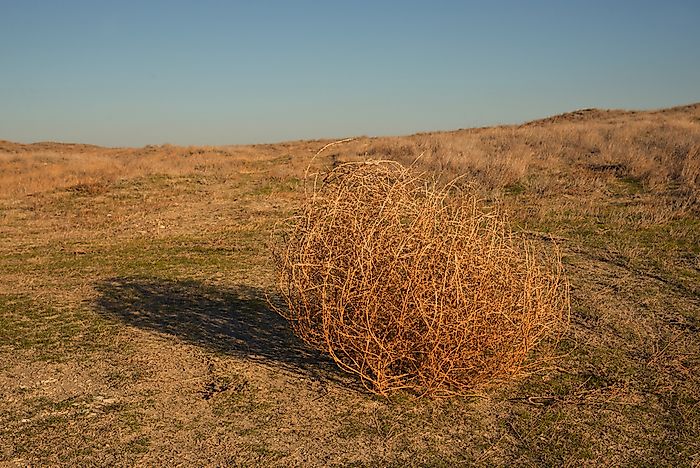 Tumbleweed is made up of several plant species that are plentiful in the steppe and the prairie regions. They typically break off from their roots when they are mature and they dry into rounded tangle of branches and tumble before the wind, often covering long distances scattering seeds as they roll along. Most species of tumbleweeds are from the whole plant except the roots while in some other plants, tumbleweeds could be formed from an inflorescence or hollow fruit that could be without the stem and root systems.
How Are Tumbleweeds Formed?
Cultural Significance Of Tumbleweeds
The association of tumbleweeds with the Western film genre has resulted to a high symbolic meaning, particularly in visual media. Through movies, tumbleweeds have come to represent dry, humorless and desolate locations that may have few occupants or none at all. Tumbleweeds are commonly seen in movies especially when the characters have stumbled upon a dismal looking, abandoned places where tumbleweeds roll by the sound of a dry and hollow wind.
How Are Tumbleweeds Formed?
Plants that form tumbleweeds
Amaranthaceae
Amaryllidaceae
Asphodelaceae
Asteraceae
Brassicaceae
Boraginaceae
Caryophyllaceae
Fabaceae
Lamiacea
Poaceae
This page was last updated on June 6, 2017.
Citations
Your MLA Citation
Your APA Citation
Your Chicago Citation
Your Harvard Citation
Remember to italicize the title of this article in your Harvard citation.