Highest Mountains In Ivory Coast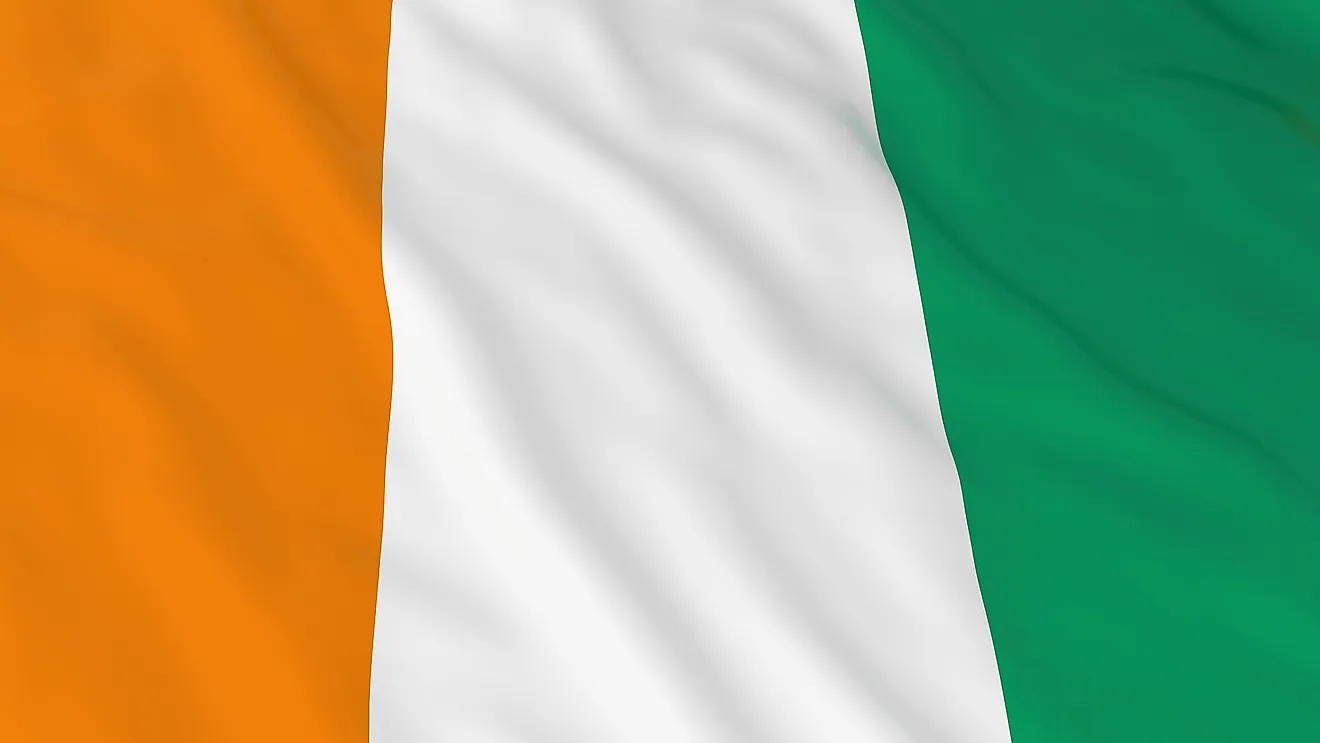 Ivory Coast located in sub-Saharan Africa on the Gulf of Guinea. The terrain of Ivory Coast is that of generally large plateaus. The country's natural resources make it one of the most prosperous nations in African Economy. The southern region of the country is marked by a coastal inland lagoon that stretches from the Ghanaian border to the eastern half of the coast. The mountains of Dix-Huit Montagnes area is home to Guinean montane forest. The lowest elevation in the country is at sea level while the highest elevation is Mount Nimba at 5,748 feet.
Mountains of Ivory Coast
Mount Richard-Molard (Nimba)
Mount Richard-Molard (Nimba) is a mountain between the border of Ivory Coast and Guinea. It is the highest mountain in both of the countries and the second highest point in West Africa at an elevation of 5,748 feet above the sea level. Mount Richard-Molard is also the highest peak of the Nimba Range. It was named afterJacques Richard-Molard, a French geographer who accidentally died on the mountain site in 1951. The mountain was previously called Mount Nouon. Mount Richard-Molard is rich in iron ore and cobalt. However, mining in the area is highly controlled. The mountain is part of the Mount Nimba Nature Reserve which covers an area of 180 square kilometers. It was added to the UNESCO World Heritage Tentative List in 2001.
Mont Zo
Mont Zo is located in of District des Montagne on the Western part of Ivory Coast, 300 kilometers west of Yamoussoukro. The mountain is 3,753 feet above the sea level. The surrounding area of Mont Zo is hilly and sparsely populated. The evergreen deciduous forest covers a large area surrounding Mont Zo with a Savannah climate dominating the region. The hilly terrain which makes Mont Zo very difficult to access has made it less popular with both the local and tourists visiting the area.
Mont Zan
Mont Zan is located in Dix-Huit Montagnes nearby Mengouen and La Dent de Man in the western part of Ivory Coast. With an elevation of 3,497 feet above the sea level, Mont Zan is the fourth highest mountain in Ivory Coast. The area around the mountain is densely populated.. The area around the mountain is a mosaic of farmland and natural vegetation.
Threats and Conservation Efforts
The mountains of Ivory Coast contain distinctive plant and animals while some of the mountains like Mount Zo are important sources of minerals. Because of the biodiversity within these mountains, they are sometimes exposed to dangers of exploitation such as illegal hunting and logging. However, most of the mountain regions including the surrounding natural vegetation such as forests and grasslands are listed as protected area and nature reserves with strict access.
Highest Mountains In Ivory Coast
| Rank | Highest Mountains in Ivory Coast | Elevation |
| --- | --- | --- |
| 1 | Mount Richard-Molard (Nimba) | 5,748 feet |
| 2 | Mont Zo | 3,753 feet |
| 3 | Mont No | 3,510 feet |
| 4 | Mont Zan | 3,497 feet |
| 5 | Sangrou | 3,448 feet |
| 6 | Mont Groba | 3,231 feet |
| 7 | Mont Tonkoui | 3,209 feet |
| 8 | Kourouba | 3,082 feet |
| 9 | Mont Ba | 3,072 feet |
| 10 | Bou | 3,060 feet |