The Highest Mountains In Greece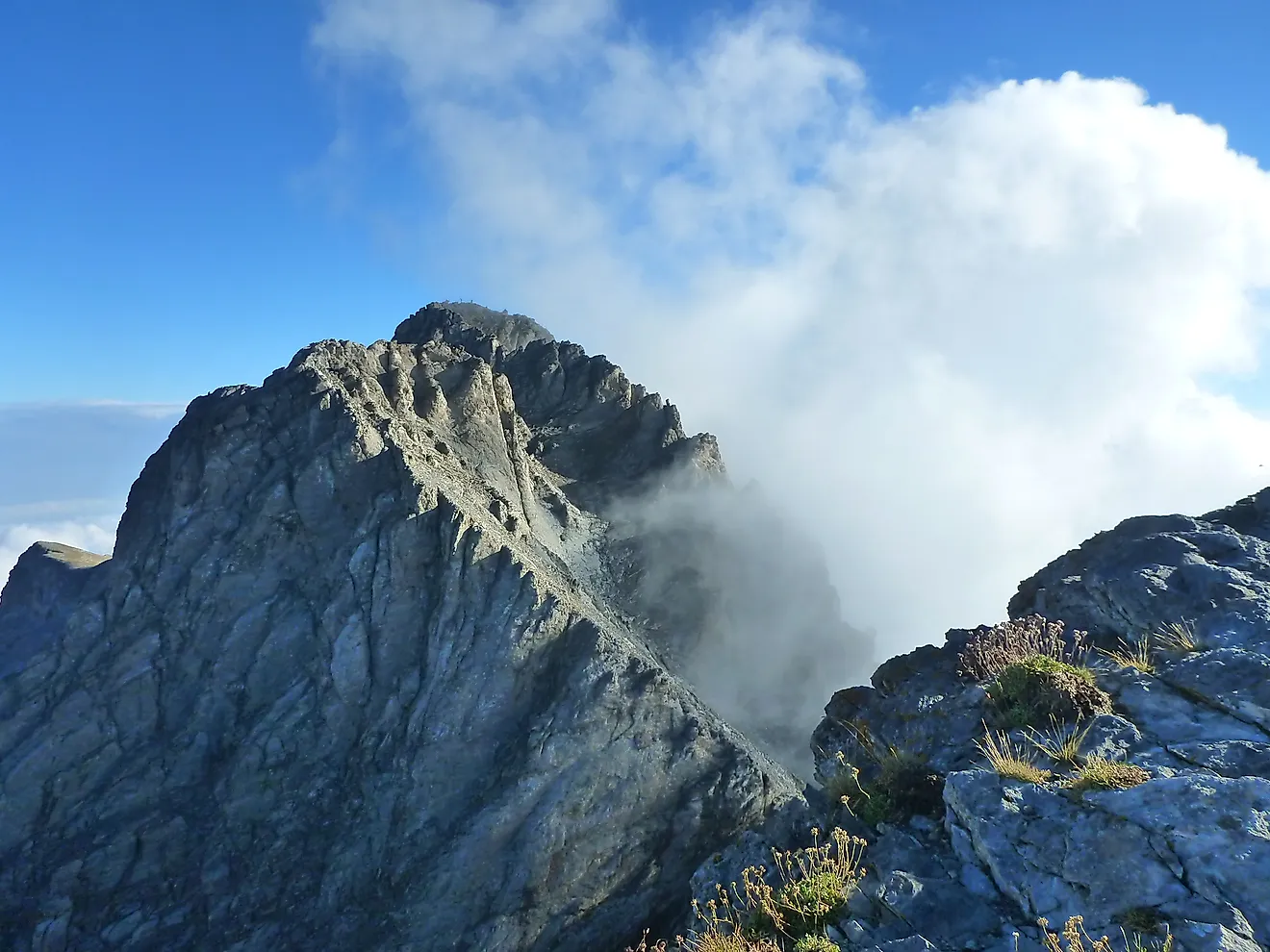 Greece is a country made up of numerous mountain ranges, plains, and valleys. It is the southernmost country in Europe and borders Albania, Yugoslavia, and Bulgaria to the north while the rest of the land is met by sea. The central region of the country is also divided multiple times by the extensive mountain ranges and valleys and it is hard to see any flat piece of land in Greece. According to the mountain ranges, Greece is divided into nine major regions which include Macedonia, Thrace, Thessaly, Epirus, Central Greece and Euboea, the Ionian Islands, the Peloponnesus, the Aegean islands and Crete. The Pindus mountain range is the main range forming the larger part of mainland Greece. The Greek islands, or most of them, are submerged landmasses of Aegis which one time linked mainland Greece and Asia minor.
Tallest Peaks in Greece
Olympus
Olympus is the highest mountain in Greece, and the second-highest mountain in the Balkans rising to 9,573 feet above sea level. In Greek mythology, Olympus was the home of the gods on the Mytikas peak. Mount Olympus is a World Biosphere Reserve and has a very rich flora. It includes a national park established in 1938 which was the first Greek national park. Olympus is a very popular tourist destination receiving thousands of visitors each year, who come to admire the diverse flora and fauna. The slopes of the mountain are popular for exploration and the numerous peaks provide a good climbing challenge.
Skala
Mount Skala is found near the Olympus mountain range and is the second highest mountain in Greece at 9,402 feet above sea level. Skala is a convenient peak for climbers and is normally used as a route for climbing the other peaks of the Olympus range. Here, climbers are advised to leave some of their luggage and carry only the valuables as they move to the next peak. Due to its slope and orientation, Skala is a popular destination for climbers.
Touba
Found in the Olympus massif range, Touba has an elevation of 9,186 feet above sea level. It is the third highest mountain in Greece. It is a popular peak for climbers and tourists. There are numerous settlements and villages near the mountain and places of archeological interest such as Palatiano and Europo. Visitors can enjoy hiking, climbing and skiing activities.
Christakis
At 8,881 feet above sea level, Christakis is the fourth highest peak in Greece. It is popular for climbing, hiking and skiing activities.
Conclusion
As a mountainous country, Greece has many mountain peaks which provide breathtaking views of the landscape. Other notable peaks include Kalogeros, Metamorfosi, Fragou Aloni, Smolikas, Mosia, and Kakavrakas. These peaks rise above 8,500 feet above sea level.
Highest Mountains In Greece
| Rank | Highest Mountains in Greece | Elevation |
| --- | --- | --- |
| 1 | Olympus | 9,573 feet |
| 2 | Skala | 9,402 feet |
| 3 | Touba | 9,186 feet |
| 4 | Christakis | 8,881 feet |
| 5 | Kalogeros | 8,858 feet |
| 6 | Metamorfosi | 8,854 feet |
| 7 | Fragou Aloni | 8,786 feet |
| 8 | Smolikas | 8,651 feet |
| 9 | Kakavrakas | 8,592 feet |
| 10 | Mosia | 8,530 feet |