Environment
Mr. Trash Wheel of Baltimore
For decades, the Baltimore Habor has been notorious for its pollution. However, thanks to an innovative idea, that may be soon to change.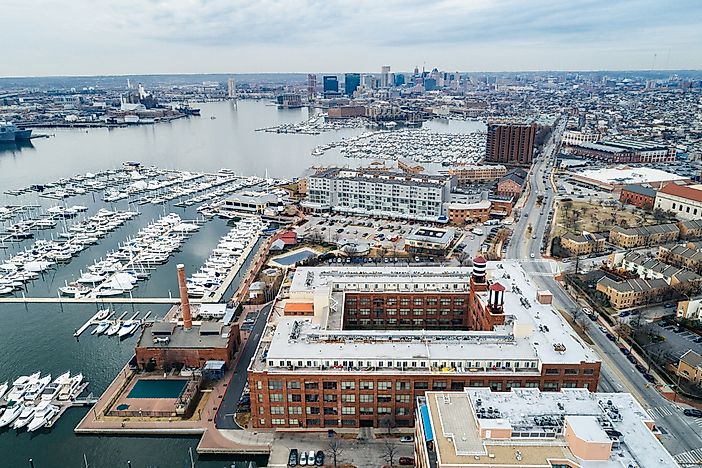 What is a Trash Wheel?
A trash wheel is a trash intercepting device placed in a river to collect and remove any floating debris before it reaches a harbor. Generally powered by both sunlight and water, the wheel lifts trash and debris from the water and deposits into a dumpster float boat. Once the dumpster is full, a boat tows it away, and a replacement dumpster is installed. The trash wheel is fitted with a linked collection of solar panels which provide it with additional power when water currents are not enough.
Who is Mr. Trash Wheel?
Mr. Trash Wheel, as it as affectionately known, has been gaining popularity on social media. Mr. Trash Wheel is the name given to a part of a Healthy Harbor Plan initiated by Baltimore's Waterfront Partnership. The Healthy Harbor's primary objective is to enable the harbor to be fit for swimming in by the year 2020. Mr. Trash Wheel was installed in May 2014 and sits at the mouth of Baltimore's Jones Falls River. Mr. Trash Wheel is the first permanent water wheel device in the world, acting as a trash interceptor to clean up the polluted inner harbor of Baltimore as the Jones Falls River Bay is the focal source of entry for trash and debris into the harbor. Mr. Trash Wheel has the capability of collecting 50,000 pounds of trash on a daily basis by moving continuously, working hard to remove the debris and trash and release it into the dumpster.
The Idea Behind Mr. Trash Wheel
Although the Inner Harbor of Baltimore is known for attracting tourists to its beautiful skyline and waterscape, it had become just as notorious for its pollution. Especially following an intense downpour, the mouth of Jones Falls River was often full of trash which resulted to the harbor failing in its water quality report card in 2014. The Waterfront Partnership of Baltimore then took the initiative to clean up the harbor with the hope of restoring it back to being fit for swimming and fishing. In 2015, Baltimore's Waterfront Partnership paired with a local waste-to-energy plant whose primary objective was to make the city the first of its kind to use recycled waterway debris for the generation of electricity.
The Success of Mr. Trash Wheel
Since the installation of the innovative water wheel device popularly known as Mr. Trash Wheel by a conservation group in Baltimore to clean up the city's Inner Harbor that was severely polluted, there have been notable successes. After just 18 months in service, Mr. Trash Wheel had removed about 350 tons of trash from the harbor. The garbage consisted of approximately 200,000 bottles, 173,000 potato chips bags, and an estimated 6.7 million cigarette stubs. Mr. Trash Wheel has been effective in the removal of garbage which has visibly decreased in quantity especially trash that accumulates after a torrential downpour.
The Significance of Mr. Trash Wheel's Success
Following the success of Mr. Trash Wheel, Baltimore's Waterfront Partnership raised funds for the construction of a second water wheel which would be placed at the end of Harris Creek, which is a wholly piped stream that empties its waters in Baltimore Harbor and flows beneath the city's Canton neighborhood. The second water wheel was inaugurated in December 2016 and named Professor Trash Wheel. It prevents garbage from exiting the harbor and entering the Atlantic Ocean and the Chesapeake Bay. The city of Baltimore has various additional projects that aim to improve the city's water quality scores.
This page was last updated on April 25, 2017.
Citations
Your MLA Citation
Your APA Citation
Your Chicago Citation
Your Harvard Citation
Remember to italicize the title of this article in your Harvard citation.