Days And Holidays Dedicated To Birds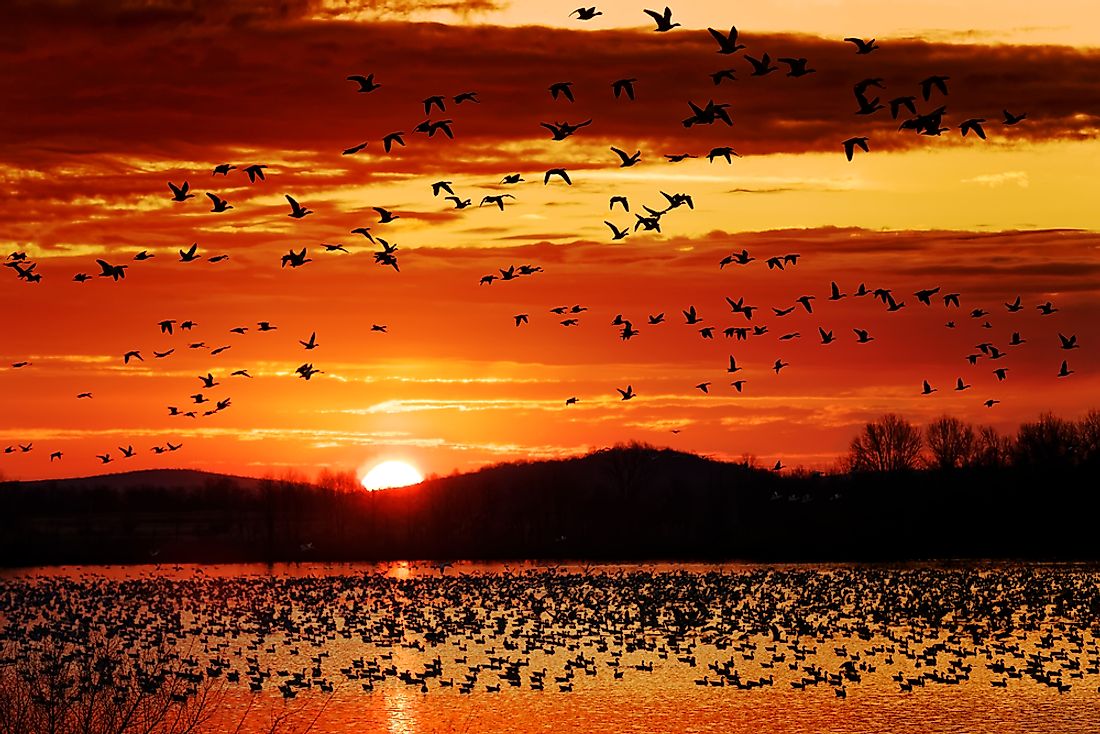 People and birds have been interacting for several centuries to date, consequently making birds amongst the most studied organisms on the planet. Bird watching is among the favorite activities people undertake on a day to day basis. Due to the relationship between humans and birds, humans from different walks of life set aside different days to celebrate birds. Today, different organizations and governments recognize some of these days set apart to celebrate birds and help in their conservation and study. Below are some of the bird days celebrated across the world.
Bird Day (US)
In 1894, Charles Almanzo Babcock established Bird Day in a bid to create awareness and promote the conservation of all bird species. Babcock believed that it is morally right for humans to conserve birds. To date, people in the US celebrate this day on May 4 every year.
World Sparrow Day
Each year on March 20, the world celebrates the World Sparrow Day in order to create awareness of specifically the house sparrow (Passer domesticus) and other birds within urban settings. This day recognizes the threats to these bird populations. France's Eco-Sys Action Foundation and India's Nature Forever Society came up with the idea of this day with the inaugural celebrations taking place in 2010. On this inaugural celebration, there were activities like media interactions, sparrow processions, art competitions, and awareness campaigns.
International Migratory Bird Day
The Smithsonian Migratory Bird Center originated the International Migratory Bird Day (IMBD) and Environment for the Americas took over the coordination of activities of the day. Commemorated in Canada, the Caribbean, Central and South America, Mexico, and the US, this day raises awareness on conservation of migratory bird species and their habitat in the entire Western Hemisphere. In Canada and the US, people celebrate this day every second Saturday of May each year while the other countries celebrate it every second Saturday of October annually. Each year, the day adopts a theme whose main goal is to maintain a healthy bird population, protecting breeding and non-breeding, as well as protecting bird stopovers during migration. Activities of the day include art competitions, nature festivals, bird walks, and presentations.
World Migratory Bird Day
The UN established the World Migratory Bird Day in 2006 and it is observed on the second weekend of May annually. The UN took this step in order to help conserve migratory water birds of Africa, Europe, and Asia as well as create awareness about the relationships of migratory birds with different regions. With a theme each year, the event takes place in 118 countries.
National Bird Day (US)
Each year on January 5, approximately half a million adherents celebrate the National Bird Day through studying birds, bird adoption, and bird watching. Other activities include games like bird drinking and bird date among others. Also, these people take this day to educate bird owners and would-be bird owners on taking care of birds and how birds behave and communicate.
Bird Day (UK)
The first Bird Day occurred in 1979 in the UK, and since then thousands of people take part in the annual Big Garden Birdwatch which is normally three days of which people take an hour of a day to count birds. The next Big Garden Birdwatch will take place from January 27 to 29, 2018.
Importance of Bird Days
Since their inception, bird days have contributed in developing awareness and knowledge of birds in a bid to help in their conservation efforts. During the celebrations, millions of people get to learn new information about birds which results in developing the knowledge base of these animals.