Cities With The Worst Air Quality In Africa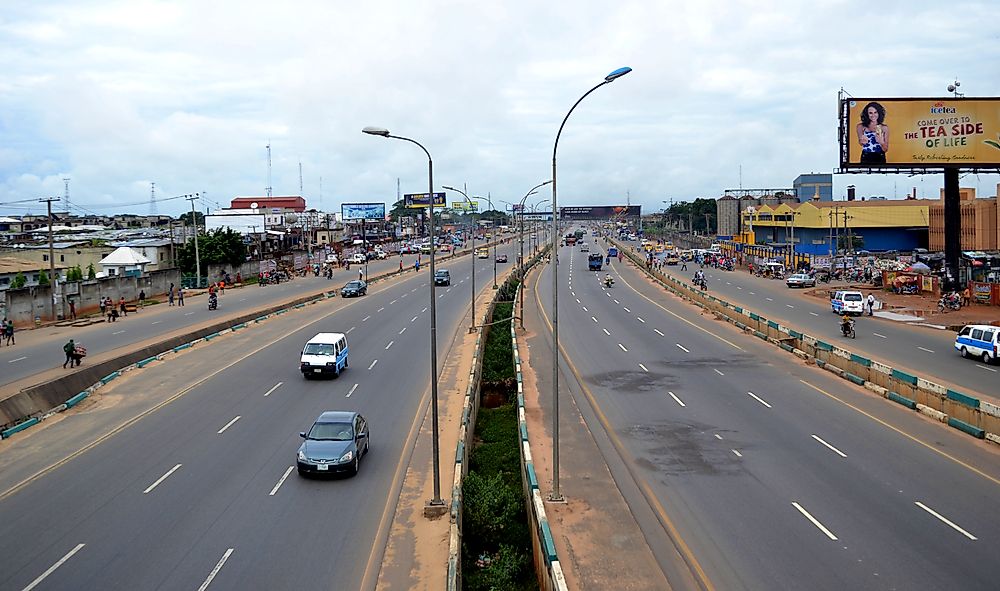 Hundreds of cities on earth are exposed to polluted air daily. Among the world's most affected places are fast-growing urban areas, many of them which are in Africa and Asia. While many African nations struggle with air pollution, only a few governments have enforced various formal regulations against emissions.
Poor air quality is a serious problem. Air pollution claims over 712,000 lives in Africa every year, and it is believed to cause more deaths than poor hygiene and malnutrition. The number of deaths caused by air pollution has increased by over 36% in the three decades. Cities in Nigeria, Tunisia, and South Africa rank among the thirty metropolitan areas with the poorest air quality in Africa.
Cities With The Worst Air Quality
Nigeria
Nigerian cities top the list of the worst polluted places in Africa, with the city of Onitsha recording over thirty times more PM10 concentration than the recommended levels. Other towns which registered over ten times the recommended level include Kaduna, Aba, and Umuahia. Nine Nigerian urban areas were ranked among the most polluted places in Africa. Air pollution is caused by things such as garbage dumps, fuel spillage, dust and the many petrol stations that sell low-quality fuel. The number of people living in places like Onitsha has doubled to over a million in a few years due to the low cost of living which means more people are breathing poisonous air. Nigeria has the highest number of open-air markets in western Africa with biggest ones found in Onitsha which have contributed to the numerous dumping sites throughout these urban areas.
South Africa
Air pollution kills over twenty thousand South Africans every year. According to WHO, the city with the highest level of particulate matter is Hartbeespoort. Hartbeespoort's air was the tenth most polluted in Africa and 162nd globally with a PM10 concentration of about 119 microgram/m3. The primary cause of air pollution in smaller urban areas like Hartbeespoort is the mining operations in the region as well as its proximity to Tshwane and Johannesburg.
Johannesburg's air is the second most polluted in South Africa with a PM10 level of 85.5 microgram/m3 followed by Tshwane/Pretoria, Mpumalanga, and Vereeniging. Numerous coal power plants, the burning of household wastes, industrial activities and insufficient modes of transport account for pollution in some of the big South African cities like Mpumalanga, Pretoria, and Johannesburg. The most polluted provinces in South Africa are Mpumalanga and Gauteng.
Tunisia
The latest air pollution report by WHO confirmed that Tunisia has a high concentration of particulate matter that is affecting the lives of many Tunisians. Although none of their urban areas made it to top ten, air pollution still affect many of the country's towns, especially the coastal cities. Tunis has a high PM10 mean of about 90 microgram/m3. Other Tunisian states with high particulate matter levels include Sfax, Bizerte, and Sousse. The leading cause of pollution in Tunisia is industrial and vehicle emissions.
Lingering Effects of Air Pollution
The issue of air pollution is not affecting developing nations alone. Even citizens of developed states in Europe and Asia are breathing polluted air. The effects of air pollution are quite the same throughout the globe. Some of the long-term health effects include lung cancer, respiratory diseases, heart diseases and severe damage to the kidney, liver and nervous system. The short-term health effects include nausea, bronchitis, headaches, asthma attacks, and irritation of the throat, nose, and eyes. Presence of these particulates in the air can result in acid rain or smog which can damage water bodies, plants, and soil.
Cities With The Worst Air Quality In Africa
| Rank | City/Town | Country | Average mean PM10, ug/m3 |
| --- | --- | --- | --- |
| 1 | Onitsha | Nigeria | 594 |
| 2 | Kaduna | Nigeria | 423 |
| 3 | Aba | Nigeria | 373 |
| 4 | Umuahia | Nigeria | 274 |
| 5 | Kampala | Uganda | 170 |
| 6 | Owerri | Nigeria | 158 |
| 7 | Dakar | Senegal | 141 |
| 8 | Bamenda | Cameroon | 141 |
| 9 | Beau Bassin/Rose Hill, Coromandel | Mauritius | 131 |
| 10 | Hartebeespoort | South Africa | 119 |
| 11 | Nsukka | Nigeria | 117 |
| 12 | Enugu | Nigeria | 115 |
| 13 | Bafoussam | Cameroon | 105 |
| 14 | Ile-Ife | Nigeria | 103 |
| 15 | Tunis | Tunisia | 90 |
| 16 | Abakaliki | Nigeria | 88 |
| 17 | Sfax | Tunisia | 87 |
| 18 | Johannesburg | South Africa | 85 |
| 19 | Bizerte | Tunisia | 80 |
| 20 | Afikpo | Nigeria | 72 |
| 21 | Buchanan | Liberia | 66 |
| 22 | Yaoudé | Cameroon | 65 |
| 23 | Tshwane/Pretoria | South Africa | 63 |
| 24 | Mpumalanga | South Africa | 61 |
| 25 | Casablanca | Morocco | 61 |
| 26 | Antanarivo | Madagascar | 60 |
| 27 | Sousse | Tunisia | 58 |
| 28 | Vereeniging | South Africa | 58 |
| 29 | Marrakech | Morocco | 58 |
| 30 | Tanger | Morocco | 57 |