Lake Winnebago Map Lake Poygon Lake Butte Des Morts Sturgeon Fishing Information Page
Lake Winnebago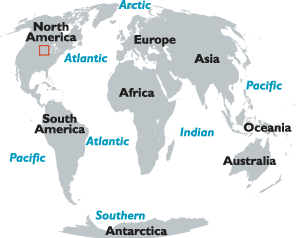 Lake Winnebago is a large freshwater lake in east-central Wisconsin. It is the 2nd largest natural freshwater lake in any state, behind Lake Okeechobee in the State of Florida.
The lake is heavily fished, both summer and winter, and it is considered one of the prime fisheries in the United States.
The lake has the United States' largest population of sturgeon, and most are caught (speared) during a short (legal) February ice fishing season.
In addition to meat and local bragging rights, some of these prehistoric-looking sturgeons are also harvested for their roe (eggs) which is subsequently made into caviar. If sold, that by-product makes sturgeon (pound for pound) the most valuable of all harvested fish.
The Wisconsin Department of Natural Resources controls the fishing, and it posts and enforces (strict) spearing regulations. It is common for thousands of vehicles to park on (frozen-solid) Lake Winnebago during the annual ice fishing season.
The 2008 sturgeon spearing season on the Winnebago System, which includes Lakes Poygan and Butte des Morts, was the season of the big fish. Out of the total harvest of 1513 fish, 43 weighed 100 pounds or more with the largest being a 172 pound fish. The all time record catch here was a 188 pound fish caught in 2005.
Regardless of stiff fines, illegal sturgeon fishing is an on-going problem. Many are trapped during spring spawning runs, and there have been cases of scuba divers (under the winter ice), spearing fish (illegally).
This page was last updated on September 2, 2020.