Map of Adriatic Sea - World Seas, Adriatic Sea Map Location Facts
Adriatic Sea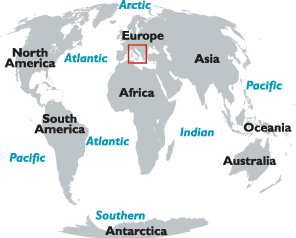 The Adriatic Sea is a part of the Mediterranean Sea positioned between the eastern coastline of Italy, and countries of the Balkan Peninsula, from Slovenia, south through Croatia. Montenegro, and to Albania.
The southern boundary of the sea ends in the Strait of Otranto between Albania and Italy's Salento Peninsula. Immediately south of that strait the Ionian Sea begins.
The distance from Brindisi to Venice is 685 km (426 mi), and from Ancona to Split is 228 km (142 mi). The sea is about 805 km (500 mi) in length, with an estimated area of 135,250 sq km (52,220 sq mi).
Ancona, Bari, Brindisi, Dubrovnik, Rijeka, Split and Venice are its chief ports and the sea is well served by regional ferries.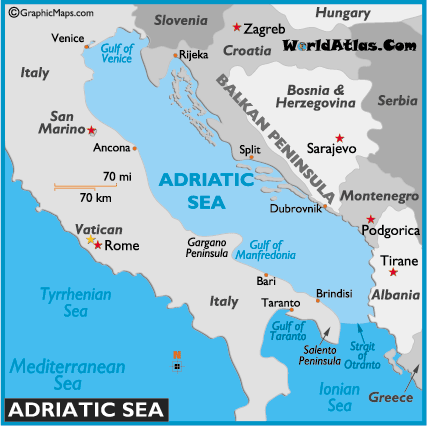 print this map
other bodies of water
This page was last updated on September 3, 2020.