World Facts
The 25 Best Countries To Live In
Scandinavia emerges as the most prosperous region worldwide, along with Oceania, North America, and continental Europe.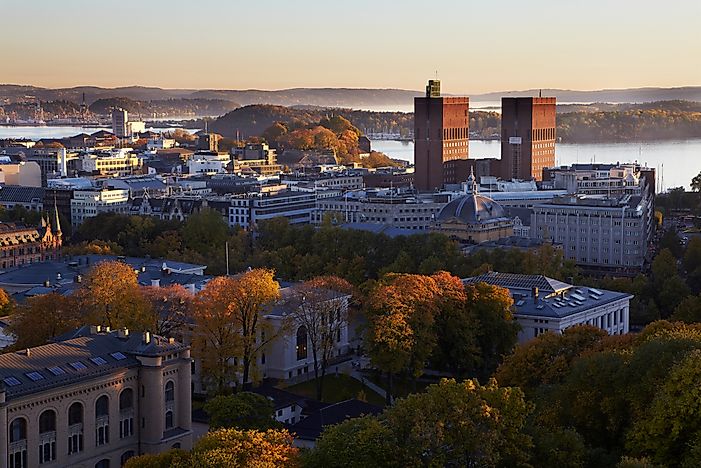 According to a study conducted by the Legatum Institute in 2015, Norway is the best country to live in today. It is followed by Switzerland, Denmark, New Zealand, Sweden, Canada, Australia, the Netherlands, Finland, Ireland, and the United States. This research is based on the Legatum "Prosperity Index" of each nation, and does not take into account some of the other factors that were previously mentioned like climate, lifestyle, and population.
Prosperity Index: Top Ten Best Countries To Live In
To be specific about the classification, the distinctive categories taken into account by Legatum's ranking are economic growth, personal freedom, health, education, wealth, quality of life, and personal well-being. The yearly ranking, conducted on 142 countries, has in its most recent results shown that twenty-seven of the top thirty countries have democratic forms of government. Switzerland's ranking was brought down due to the low score achieved by its educational system, whereas Denmark, despite ranking 16th for its healthcare, came 3rd overall. The UK's ranking dropped from the previous years, a phenomenon which is the same for Singapore, due mainly to their respective low scores for social solidarity and personal autonomy.
On the other hand, the model utilized by the United Nations to conduct a similar study utilizes three major categories of human development, namely ready access to education, decent standard of living, and long, healthy lives. This Human Development Index, or HDI, is "a measure of basic human developments within 188 countries, released by the UN in its annual Human Development Report."
Other Factors aside from Economic Status
As far as prosperity is concerned, Norway has claimed the most prosperous title for seven years in a row, with its primarily outdoor-oriented lifestyle holding the key to the country's attraction, at least for those people living abroad. It is important to note, however, that although Norway is considered the most prosperous country in the world today, the nation's unemployment figures tell a somewhat different story. However, according to one of Legatum Institute's spokesperson, Mr. Nathan Gamester, the index's primary goal is to delineate what it means for a nation to be considered prosperous. Aside from economic status, it is important for a country to also score considerably well in terms of education, employment, governance, and healthcare. These multiple considerations have helped cause Norway's somewhat controversial top ranking in 2015, despite its high unemployment score and any other potentially problematic social policies. This top ranking has held since at least the global economic crisis of 2008.
Best Countries To Live In The World Ranked
View information as a:
List
Chart
| Country | Legatum Index Prosperity Ranking |
| --- | --- |
| Norway | 1 |
| Switzerland | 2 |
| Denmark | 3 |
| New Zealand | 4 |
| Sweden | 5 |
| Canada | 6 |
| Australia | 7 |
| Netherlands | 8 |
| Finland | 9 |
| Ireland | 10 |
| United States | 11 |
| Iceland | 12 |
| Luxembourg | 13 |
| Germany | 14 |
| United Kingdom | 15 |
| Austria | 16 |
| Singapore | 17 |
| Belgium | 18 |
| Japan | 19 |
| Hong Kong | 20 |
| Taiwan | 21 |
| France | 22 |
| Malta | 23 |
| Spain | 24 |
| Slovenia | 25 |