Details


The Society Islands, considered "Paradise on Earth" by savvy travelers, were explored by Captains Cook and Bligh, but they were made truly famous by the paintings of the artist, Paul Gauguin, and by the words of author, James A. Michener.



Divided into the Windward Islands (Iles du Vent), and the Leeward Islands (Iles Sous le Vent) they were given their stylish name by Captain James Cook in 1769, when he named them after England's Royal Society- and Royal islands they certainly are.



Most of these rugged islands are volcanic in origin, with a few small coral atolls mixed in. Of these, the most recognizable names are the legendary islands of Bora Bora, Huahine, Moorea and Tahiti.



For additional info about the islands of French Polynesia, and their most interesting history, go here.


Facts and Figures


Official Name Society Islands,


an island group within French Polynesia,


an overseas territory of France,


originally claimed in 1843



Population 221,000



Capital City Papeete (27,000), with an estimated (151,500) on the island of Tahiti



Flag
here


Languages French (official), Tahitian (official)



Official Currency Comptoirs Francais du Pacifique franc



Currency Converter
here


Religions Protestant, Catholic, others



Land Area 1,680 sq km (650 sq miles)



Latitude/Longitude 17º 52S, 149º 56W



Highest Point Mt. Orohena at 7,350 ft. (2,241 m)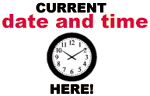 Contact Us | Privacy Statement
Copyrighted by Graphic Maps
All rights reserved!



All maps, graphics and original descriptions created by Graphic Maps, a d/b/a of the Woolwine-Moen Group, unless otherwise noted and/or directly linked to the source, and use of same for any application whatsoever (with the exception of outline maps) requires written permission.



We make no copyright claim on any statistical data on this page, nor on any non-original graphics, and/or pictures not produced by us. Certain statistical data is gathered from the CIA World Factbook, as well as numerous public domain reference materials.



Every effort is made to be as accurate as possible when disseminating information on any worldwide destination. We are not responsible for unintentional data entry errors or omissions. If you would like to submit an addition, change or correction, or suggest a new link, please forward it to our map department and we will give it our immediate attention.

Maps


Society Islands Large Color Map
here


Society Islands Outline Map
here


Bora Bora Maps
here


Huahine locator Map
here


Tahiti Maps
here


French Polynesia Large Color Map
here


French Polynesia Map CIA version here



French Polynesia Outline Map here



French Polynesia Maps at UT here



Oceania Maps
here

Suggested Links


French Polynesia (Complete) information on the (GDP) overall economy, imports and exports, resources, government, population, military, transportation, and more here



Bora Bora website
here


Bora Bora webcam
here


Huahine website
here


Moorea website
here


Tahiti tourism website
here


French Polynesia website
here


French Polynesia photos
here


French Polynesia travel info
here


Climate The summer months (November - April) are hot and humid, with many sunny days. The balance of the year is slightly cooler and drier.



Cooling trade winds buffet the islands throughout the year, and the months of June, July, August and October are widely considered to be ideal times to visit.



Frankly, there's never a bad time to travel to paradise.






Africa | Antarctica | Asia | Australia/Oceania
Europe | Islands/Oceans | Middle East
North America | South America
World Atlas





Oceania
Countries


Australia


Fiji


Kiribati


Marshall Islands


Micronesia


Nauru


New Zealand


Palau


Papua New Guinea


Samoa


Solomon Islands


Tonga


Tuvalu


Vanuatu

Dependencies


American Samoa


Cook Islands


French Polynesia

° Marquesas Is.


° Society Is.


° Bora Bora


° Moorea


° Tahiti



Guam


New Caledonia


Niue


Norfolk Island


Northern Marianas

° Saipan



Pitcairn Islands


Tokelau


Wallis and Futuna