Details


The Solomons were first settled by Melanesian peoples some 4,000 years ago.



Extending about 900 miles in total length, the Solomons are a wide-spread archipelago of mountainous, (heavily forrested) volcanic islands (some active), and a few low-lying coral atolls.



Included in the mix are six major islands and approximately 1,000 smaller islands, all ending in the Santa Cruz Islands of the far southeast.



In the 16th century the Spanish (searching for gold) were the first Europeans to build scattered settlements here. All eventually failed, and the British subsequently established a protectorate over the Solomon Islands in 1893. It was then seized by the Japanese in 1942.



During World War II, some of the heaviest fighting of that war occurred in the Solomons, with the bloodiest and most decisive battle fought on the island of Guadalcanal.



After decades of nationalistic feelings, the Solomons achieved self-government in 1976, and independence from the UK in 1978. They remain a member of the British Commonwealth.



The major industries are agriculture, forestry and fishing. Tourism is a growing in economic impact, however, travelers are warned to be aware of potential ethnic violence and a rising crime rate.



For additional info about the Solomons, go here.


Facts and Figures


Official Name Solomon Islands



Population 496,200



Capital City Honiara (54,600)



Flag
here


Languages Melanesian (Pigin), others



Official Currency Solomon Island Dollar



Currency Converter
here


Religions Anglican, Catholic, others



Land Area 28,900 sq km (11,158 sq miles)



Latitude/Longitude 9º 43S, 159º 91E



Highest Point Makarakomburu 8,028 ft. (2,447 m)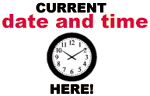 Contact Us | Privacy Statement
Copyrighted by Graphic Maps
All rights reserved!



All maps, graphics and original descriptions created by Graphic Maps, a d/b/a of the Woolwine-Moen Group, unless otherwise noted and/or directly linked to the source, and use of same for any application whatsoever (with the exception of outline maps) requires written permission.



We make no copyright claim on any statistical data on this page, nor on any non-original graphics, and/or pictures not produced by us. Certain statistical data is gathered from the CIA World Factbook, as well as numerous public domain reference materials.



Every effort is made to be as accurate as possible when disseminating information on any worldwide destination. We are not responsible for unintentional data entry errors or omissions. If you would like to submit an addition, change or correction, or suggest a new link, please forward it to our map department and we will give it our immediate attention.

Maps


Solomon Islands Large Color Map
here


Solomon Islands Map CIA version here



Solomon Islands Outline Map here



Solomon Islands Maps at UT here



Oceania Maps
here

Suggested Links


Solomon Islands (Complete) information on the (GDP) overall economy, imports and exports, resources, government, population, military, transportation, and more here



Solomon Islands Diving
here


Solomon Islands History
here


Solomon Islands Photos
here


Solomon Islands Tourism
here


PASSPORTS - TRAVEL VISAS



NOTE: Before making your travel plans to any worldwide destination, we strongly recommend you authenticate important details regarding all passport and visa requirments. The people at Travel Visa Pro can answer all of your questions!



Climate Weather in the Solomons is generally warm and humid, though local temperatures are rarely excessive due to prevailing trade winds. Daytime highs are normally in the mid-80s.



November through March is the rainy season, with slightly warmer temperatures throughout the islands.






Africa | Antarctica | Asia | Australia/Oceania
Europe | Islands/Oceans | Middle East
North America | South America
World Atlas





Oceania
Countries


Australia


Fiji


Kiribati


Marshall Islands


Micronesia


Nauru


New Zealand


Palau


Papua New Guinea


Samoa


Solomon Islands


Tonga


Tuvalu


Vanuatu

Dependencies


American Samoa


Cook Islands


French Polynesia

° Marquesas Is.


° Society Is.


° Bora Bora


° Moorea


° Tahiti



Guam


New Caledonia


Niue


Norfolk Island


Northern Marianas

° Saipan



Pitcairn Islands


Tokelau


Wallis and Futuna