Details


The British Virgin Islands, about 70 (mostly uninhabited) islands and cays, are one of the Caribbean's most popular destinations.



Fought over for centuries, they were finally controlled by the British in the mid-1600s, and later became an official British colony.



Tourism is the major business, and the BVI are closely associated with the economy and culture of the U.S. Virgin Islands.



Steeped in the history of the British Navy, the islands are ringed by shipwrecks; the most famous of these - The RMS Rhone - is now a national marine park, and a favorite scuba diving point.



Road Town, the capital city, is crammed with local markets and boutiques, restaurants, government buildings, and cruise ship passengers.



Ferry service to the outer-islands is convenient and economical, but outer-island air service is limited.



Official Name British Virgin Islands, (BVI) a British dependent territory, claimed in 1672



Population 22,530



Capital City Road Town (19,000 est.)



Languages English (official)



Flag and description here



Official Currency U.S. Dollar



Currency Converter
here


Religions Protestant, others



Land Area 59 sq miles (153 sq km)



Latitude/Longitude 18º 30N, 64º 30W



Highest Point Mt Sage, 1,780 ft. (521m)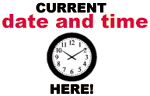 Maps and more...


British Virgin Islands Outline Map
here


British Virgin Islands Large Map
here


British Virgin Islands CIA Map
here!


Virgin Islands Map (all islands) here



U.S. Virgin Islands CIA Map
here!


Caribbean
page


North American Map
here

Suggested Links


British Virgin Island's On-Line
here


British Virgin Island's Travel
here


British Virgin Island's Details
here


British Virgin Islands (Complete) information on the (GDP) overall economy, imports and exports, resources, government, population, military, transportation, and more here!






Africa | Antarctica | Asia | Australia/Oceania
Europe | Islands/Oceans | Middle East
North America | South America
World Atlas



Contact Us | Privacy Statement
Copyrighted by Graphic Maps
All rights reserved!



All maps, graphics and original descriptions created by Graphic Maps, a d/b/a of the Woolwine-Moen Group, unless otherwise noted and/or directly linked to the source, and use of same for any application whatsoever (with the exception of outline maps) requires written permission.



We make no copyright claim on any statistical data on this page, nor on any non-original graphics, and/or pictures not produced by us. Certain statistical data is gathered from the CIA World Factbook, as well as numerous public domain reference materials.



Every effort is made to be as accurate as possible when disseminating information on any worldwide destination. We are not responsible for unintentional data entry errors or omissions. If you would like to submit an addition, change or correction, or suggest a new link, please forward it to our map department and we will give it our immediate attention.

Islands


Anguilla


Antigua and


Barbuda


Aruba


Bahamas

º New Providence



Barbados


Cozumel


Cayman Islands


Cuba


Dominica


Dominican Republic


Grenada


Guadeloupe


Haiti


Jamaica


Martinique


Montserrat


Netherlands Antilles

º Bonaire


º Curacao


º Saba


º St. Eustatius


º Sint Maarten



Puerto Rico


St. Barts


St. Kitts and Nevis


St. Lucia


St. Martin/


Sint Maarten


St Vincent


and the Grenadines


San Andres


Trinidad and Tobago


Turks and Caicos


Virgin Islands

(British)


º Anegada


º Tortola


º Virgin Gorda



Virgin Islands

(U.S.)


º St. Croix


º St. John


º St. Thomas