Sao Tome and Principe Geography
Located off of the northwest coast of Gabon, the islands of Sao Tome and Principe make up the smallest country of Africa.
The islands are composed of an extinct volcanic mountain range that also encompasses the island of Bioko in the north and Mount Cameroon in the west.
Rivers flow from the mountains, and meander through forests on their way to the sea.
The highest point of the country is Pico Sao Tome which rises 6,640 ft (2,024 m); the lowest point is the Atlantic Ocean (0 m).
Sao Tome and Principe Photographs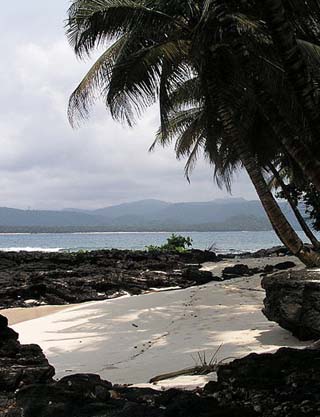 St. Thomas beach, Sao Tome and Principe Dantadd at en.wikipedia
This page was last modified on April 7, 2017.