Ecuador Flag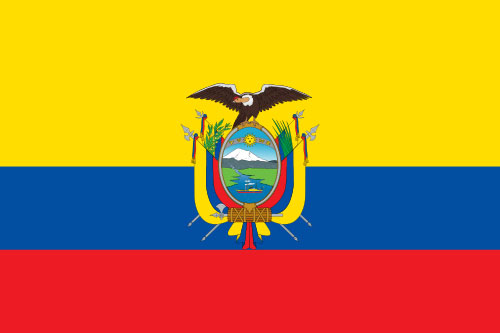 Buy this flag,or any country flag here



DESCRIPTION



The current flag of Ecuador was officially adopted on September 26, 1860.



The red, green and blue are the colors of Francisco de Miranda, the South American revolutionist and adventurer. Yellow is the color of the federation, red is said to indicate courage and blue symbolizes independence from Spain. The centered coat of arms is topped with a condor.



all Country Flags here!



Map of Ecuador here!