Details


Samoa, formerly called Western Samoa, is famed for its natural beauty and friendly people.



Originally settled by the Tongan Polynesians, it was the European explorers and missionaries that transformed these islands for better or for worse. Christianity was introduced to the natives, and many local customs soon disappeared.



At the conclusion of World War I, and for 42 years, New Zealand occupied and administered the islands. Then, in 1962, Samoa became the first Polynesian nation to reestablish its independence in the 20th Century.



The large islands of Saval'i and Upolu are mountainous (volcanic in origin), and covered with heavy forests. Both are ringed by coral reefs.



The local population is mostly indigenous Samoans. The port city of Apia is the center of local government and trade, and the economy revolves around agriculture, lumber and tourism.



American Samoa, a neighboring group of islands, shares the same culture, and much of the same history. For additional info about Samoa, go here.


Facts and Figures


Official Name Independent State of Samoa



Population 176,908 (2006 estimate)



Capital City Apia (38,900)



Flag
here


Languages Samoan, English



Official Currency Tala



Currency Converter
here


Religions Christian (99%)



Land Area 2,830 sq km (1,093 sq miles)



Latitude/Longitude 13º 35S, 172º 20W



Highest Point Mt. Sisisili, 6,070 ft. (1,857 m)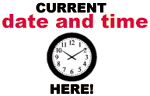 Contact Us | Privacy Statement
Copyrighted by Graphic Maps
All rights reserved!



All maps, graphics and original descriptions created by Graphic Maps, a d/b/a of the Woolwine-Moen Group, unless otherwise noted and/or directly linked to the source, and use of same for any application whatsoever (with the exception of outline maps) requires written permission.



We make no copyright claim on any statistical data on this page, nor on any non-original graphics, and/or pictures not produced by us. Certain statistical data is gathered from the CIA World Factbook, as well as numerous public domain reference materials.



Every effort is made to be as accurate as possible when disseminating information on any worldwide destination. We are not responsible for unintentional data entry errors or omissions. If you would like to submit an addition, change or correction, or suggest a new link, please forward it to our map department and we will give it our immediate attention.

Maps


Samoa Large Color Map
here


Samoa Map CIA version here



Samoa Outline Map here



Samoa Maps at UT here



Oceania Maps
here

Suggested Links


Samoa (Complete) information on the (GDP) overall economy, imports and exports, resources, government, population, military, transportation, and more here



Samoa Government
here


Samoa Photos
here


Samoa Tourism
here


PASSPORTS - TRAVEL VISAS



NOTE: Before making your travel plans to any worldwide destination, we strongly recommend you authenticate important details regarding all passport and visa requirments. The people at Travel Visa Pro can answer all of your questions!



Climate Samoa enjoys warm, tropical conditions throughout the year.



During the rainy season (November to April), temperatures rise into the 90s. Those hot temperatures are moderated by the Pacific Ocean trade winds.



Significant daily rainfall is the norm, with the heaviest amounts falling on the southeastern slopes. Samoa is also subject to Cyclones (November to March).



(May to November) is cooler and drier with highs in the 80s. Evenings are cooler and often breezy.






Africa | Antarctica | Asia | Australia/Oceania
Europe | Islands/Oceans | Middle East
North America | South America
World Atlas





Oceania
Countries


Australia


Fiji


Kiribati


Marshall Islands


Micronesia


Nauru


New Zealand


Palau


Papua New Guinea


Samoa


Solomon Islands


Tonga


Tuvalu


Vanuatu

Dependencies


American Samoa


Cook Islands


French Polynesia

° Marquesas Is.


° Society Is.


° Bora Bora


° Moorea


° Tahiti



Guam


New Caledonia


Niue


Norfolk Island


Northern Marianas

° Saipan



Pitcairn Islands


Tokelau


Wallis and Futuna