Details


Formerly called the Ellice Islands, Tuvalu consists of 5 low-lying coral atolls, 4 islands, and more than 100 islets, all spread over a very large area.



These isolated spots of land, the above water tips of undersea mountains, are famed for their beautiful lagoons, reefs, fabulous fishing, and collectible postage stamps.



The land now called Tuvalu was first settled by the Polynesians some 2,000 ago. Arrivals included those from Samoa, Tonga and Kiribati.



The Spanish explorer Mendana reportedly sighted the islands in 1568. The first Europeans arrived in the early 19th century, and the islands changed forever. In fact, some islanders were subsequently enslaved and forced to work.



In 1892 the British convinced the islanders to join the Gilbert Islands protectorate; later to be called the Gilbert and Ellice Islands Colony.



Almost fifty years later, during World War II, the U.S. used the islands as a military base to combat Japanese invasions in the Pacific.



In the mid 1970s the islands seceded from the Gilbert Ellise Colony, officially changing their collective name to Tuvalu, and became an independent nation. Its government remains a part of the British Commonwealth as a parliamentary democracy.



The economy of Tuvalu is agricultural based, and though an ideal venue for tourism, the islands are yet to fully develop that industry.



The only airport is located on the Funafuti Atoll, and transportation between islands is by boat.



For additional information regarding the history of Tuvalu, go here.


Facts and Figures


Official Name Tuvalu



Population 11,810



Capital Funafuti Atoll (4,492)
Note: The largest island within the Funafuti Atoll is Fongafale, and it is occassionaly referred to as the capital as government administration buildings are located there.



Flag
here


Languages Tuvaluan, English, others



Official Currency Australian Dollar



Currency Converter
here


Religions Church of Tuvalu



Land Area 26 sq km (10 sq miles)



Latitude/Longitude 8º 52S, 179º 19E



Highest Point 16 ft. (5 m) unnamed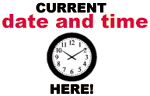 Contact Us | Privacy Statement
Copyrighted by Graphic Maps
All rights reserved!



All maps, graphics and original descriptions created by Graphic Maps, a d/b/a of the Woolwine-Moen Group, unless otherwise noted and/or directly linked to the source, and use of same for any application whatsoever (with the exception of outline maps) requires written permission.



We make no copyright claim on any statistical data on this page, nor on any non-original graphics, and/or pictures not produced by us. Certain statistical data is gathered from the CIA World Factbook, as well as numerous public domain reference materials.



Every effort is made to be as accurate as possible when disseminating information on any worldwide destination. We are not responsible for unintentional data entry errors or omissions. If you would like to submit an addition, change or correction, or suggest a new link, please forward it to our map department and we will give it our immediate attention.

Maps


Tuvalu Large Color Map
here


Tuvalu Map CIA version here



Tuvalu Outline Map here



Tuvalu Maps at UT here



Oceania Maps
here

Suggested Links


Tuvalu (Complete) information on the (GDP) overall economy, imports and exports, resources, government, population, military, transportation, and more here



Tuvalu On-Line
here


Tuvalu News
here


Tuvalu Photos
here


Tuvalu Photos (more)
here


PASSPORTS - TRAVEL VISAS



NOTE: Before making your travel plans to any worldwide destination, we strongly recommend you authenticate important details regarding all passport and visa requirments. The people at Travel Visa Pro can answer all of your questions!



Climate Weather is warm and somewhat humid throughout most of the year, with a average daily high temperature right at 85º.



Rain falls throughout the year, with heaviest accumulations November through April. Tuvalu is also subject to seasonal hurricanes during the rainy season.






Africa | Antarctica | Asia | Australia/Oceania
Europe | Islands/Oceans | Middle East
North America | South America
World Atlas





Oceania
Countries


Australia


Fiji


Kiribati


Marshall Islands


Micronesia


Nauru


New Zealand


Palau


Papua New Guinea


Samoa


Solomon Islands


Tonga


Tuvalu


Vanuatu

Dependencies


American Samoa


Cook Islands


French Polynesia

° Marquesas Is.


° Society Is.


° Bora Bora


° Moorea


° Tahiti



Guam


New Caledonia


Niue


Norfolk Island


Northern Marianas

° Saipan



Pitcairn Islands


Tokelau


Wallis and Futuna