PRINT THIS MAP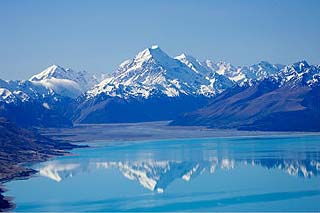 Mt. Cook, South Island
Travel the World through Poster Art!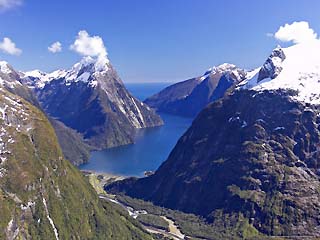 Milford Sound, South Island
Travel the World through Poster Art!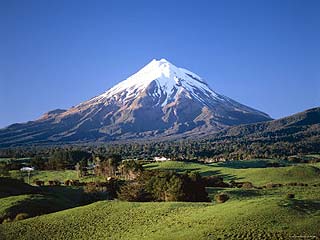 Mount Taranaki, North Island
Travel the World through Poster Art!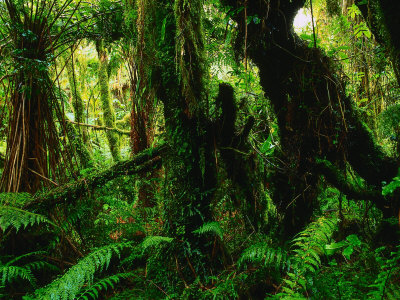 New Zealand Rain Forest
Travel the World through Poster Art!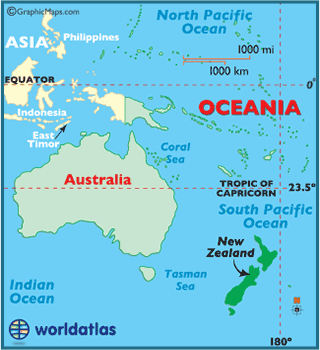 PRINT THIS MAP


Landforms


Landforms Comprised of two large islands (separated by the Cook Strait), as well as Stewart Island, hundreds of coastal islands and many regional islands, New Zealand is a country of snowcapped mountains and scenic landscapes - north to south.



Positioned along the Ring of Fire, the Southern Alps (and it's many ranges) extend through the western portions of South Island. The country's highest point, Mount Cook (Aoraki) is located there, as well as over 350 glaciers and a wide assortment of national parks.



Throughout the Southern Alps an additional 19 mountains rise above 3,000 m (10,000 ft). Along the western side of these massive peaks there's a narrow strip of coastline. Along their eastern flank, the mountains slope into a region of rolling hills and plains, drained by glacier-fed rivers.



In the far south, within the confines of Fiordland National Park, a jagged coastline of fjords, inlets and bays front the Tasman Sea. Milford Sound, located within the park, is surrounded by sheer rock faces that rise 1,200 meters or more on either side. It's widely considered New Zealand's top travel destination.



The mountains found on North Island are volcanic in nature, and many remain quite active. On the island's southwestern corner, Mount Taranaki (or Mt. Egmont) rises to 2,518 m (8,261 ft).



Other volcanic peaks of note stretch across a wide central plateau, including Mount Ruapehu (2,797 m/9,177 ft), Mount Ngauruhoe (2,291 m/7,515 ft), and Mount Tongariro (1,968 m/6,458 ft). This thermal belt area is replete with boiling mud pools, geysers, hot springs and steam vents.


New Zealand Landscape


Broad coastal plains ring much of North Island, and along its central western coastline, limestone caves, caverns and underground rivers are common. Along the northeastern coastline, the Bay of Islands is famous for its 125 (or more) scenic islands and secluded coves.



With Mount Maunganui guarding the entrance, and nearly 100 km of white sand, the Bay of Plenty is New Zealand's premier beach area.



Large areas of temperate rain forests are found along the western shore of South Island, and across much of New Zealand's North Island.



Occupying an extinct volcanic crate, the country's largest lake is Lake Taupo on North Island. The country's longest river, the Waikato, flows north from Lake Taupo through Hamilton, and on into the Tasman Sea.



Lake Te Anau is the largest lake on South Island. The Clutha River is that island's longest river, and like most rivers here, it originates in a Southern Alps glacial lake.



Land Statistics
convert (kilometers to miles, meters to feet) here



Coastline measured at 15,134 km (9,400 mi)


(includes coastal islands)



Land Area


(land) 268,680 sq km - includes coastal islands


and the Antipodes Islands, Auckland Islands,


Bounty Islands, Campbell Island,


Chatham Islands, Kermadec Islands


and Stewert Island. Map here!



(water) 1,080 sq km



(TOTAL) 269,760 sq km



Land Area (all countries) here!



Horizontal Widths (North Island) 413 km from New Plymouth, northeast to East Cape. (South Island) 286 km from Fiordland N.P., east to Dunedin



Vertical Length (North Island) 807 km from North Cape to Wellington. (South Island) 726 km from Collingwood to Invercargill


Note: Lengths and widths indicated are point-to-point, straight-line measurements from a Mercator map projection, and will vary some using other map projections


Bordering Countries (0)



Regions (16, and 1 territory**) Auckland, Bay of Plenty, Canterbury, Chatham Islands**, Gisborne, Hawke's Bay, Manawatu-Wanganui, Marlborough, Nelson, Northland, Otago, Southland, Taranaki, Tasman, Waikato, Wellington and West Coast



Map of New Zealand Regions
here!


Regions (largest by population) Auckland, 1,371.000



Regions (largest by size) Canterbury, 45,845 sq km



Highest Point Mt. Cook (Aoraki), 3,754 meters



Lowest Point South Pacific Ocean, 0 meters



Latitude and Longitude
here!


Relative Location
here!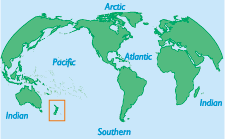 Contact Us | Privacy Statement



Copyrighted by Graphic Maps
All rights reserved!



All maps, graphics, flags and original descriptions created by Graphic Maps, a d/b/a of the Woolwine-Moen Group, unless otherwise noted and/or directly linked to the source, and use of same for any application whatsoever (with the exception of outline maps) requires written permission.



We make no copyright claim on any statistical data on this page, nor on any non-original graphics, and/or pictures not produced by us. Certain statistical data is gathered from the CIA World Factbook, as well as numerous public domain reference materials.



Every effort is made to be as accurate as possible when disseminating information on any worldwide destination. We are not responsible for unintentional data entry errors or omissions. If you would like to submit an addition, change or correction, or suggest a new link, please forward it to our map department and we will give it our immediate attention.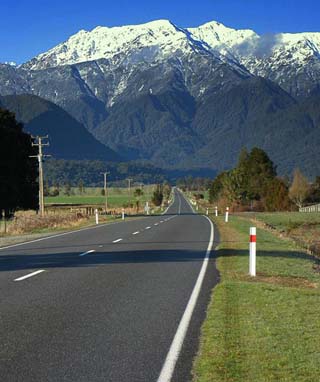 New Zealand's Southern Alps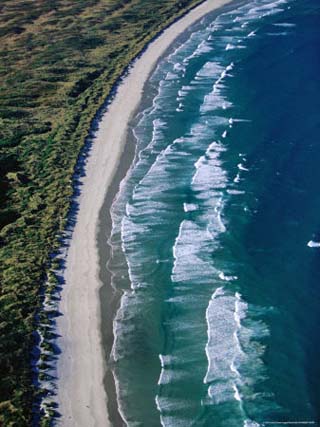 Victory Beach, South Island
Travel the World through Poster Art!













Oceania
Countries

Australia

Fiji

Kiribati

Marshall Islands

Micronesia

Nauru

New Zealand

Palau

Papua New Guinea

Samoa

Solomon Islands

Tonga

Tuvalu

Vanuatu

Dependencies

American Samoa

Cook Islands

French Polynesia
° Marquesas Is.
° Society Is.
° Bora Bora
° Moorea
° Tahiti

Guam

New Caledonia

Niue

Norfolk Island

Northern Marianas
° Saipan

Pitcairn Islands

Tokelau

Wallis and Futuna