Details


The widely scattered nation of Kiribati, pronounced "Kir-ee-bahs," located in the Pacific Ocean along the edges of the Equator, includes the Gilbert, Phoenix and Line island groups. Most are uninhabited.



These low-lying coral atolls, (33 in all) are the protruding tips of undersea volcanoes, and extend only a few feet above sea level.



The waters surrounding Kiribati witnessed intense whaling activities in the 19th century, and the islands were an important battlefield during World War II.



Formerly part of the British colony of the Gilbert and Ellice Islands, it gained full independence from Britain in 1979, shortly before the valuable phosphate deposits on the island of Banaba were depleted. Kiribati was therefore awarded millions for the total exploitation of that major resource in 1981.



The local economy now depends on subsistence farming, fishing, and the island's prolific stands of coconut palms, and the subsequent sale of copra (coconut meat.)



The isolated location of the Kiribati islands prevents tourism from flourishing, and becoming a major business, even though the weather is consistently warm, offshore reefs teem with colorful fish, and WWII shipwrecks are commonplace, especially off the eastern edge of Kiritimati (Christmas Island.)



That island, incidentally, is the world's largest coral atoll, and was once used for the testing of nuclear weapons.



For timeline information on Kiribati, go here!


Facts and Figures


Official Name Republic of Kiribati



Population 103,100



Capital City South Tarawa



Flag
here


Languages I-Kiribati, English (official)



Official Currency Australian Dollar



Currency Converter
here


Religions Catholic, Protestant, others



Land Area 849 sq km (328 sq miles)



Latitude/Longitude 1º 33N, 172º 99E



Highest Point 266 ft. (81 m)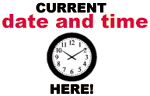 Even though Kiribati sits in both the Eastern and Western Hemispheres, it successfully declared itself entirely a part of the Eastern Hemisphere. To see how that was done, and how it impacts the local date and time, go here!

Contact Us | Privacy Statement
Copyrighted by Graphic Maps
All rights reserved!



All maps, graphics and original descriptions created by Graphic Maps, a d/b/a of the Woolwine-Moen Group, unless otherwise noted and/or directly linked to the source, and use of same for any application whatsoever (with the exception of outline maps) requires written permission.



We make no copyright claim on any statistical data on this page, nor on any non-original graphics, and/or pictures not produced by us. Certain statistical data is gathered from the CIA World Factbook, as well as numerous public domain reference materials.



Every effort is made to be as accurate as possible when disseminating information on any worldwide destination. We are not responsible for unintentional data entry errors or omissions. If you would like to submit an addition, change or correction, or suggest a new link, please forward it to our map department and we will give it our immediate attention.

Maps


Kiribati Large Color Map
here


Kiribati Map CIA version here



Kiribati Maps at UT here



Oceania Maps
here

Suggested Links


Kiribati (Complete) information on the (GDP) overall economy, imports and exports, resources, government, population, military, transportation, and more here



Kiribati (International Dateline)
here


Kiribati Photos
here


Kiribati (more) Photos
here


Jane's Kiribati website
here


Banaba Island details and pictures
here


Banaba Island (more) details
here


Christmas Island info
here


PASSPORTS - TRAVEL VISAS



NOTE: Before making your travel plans to any worldwide destination, we strongly recommend you authenticate important details regarding all passport and visa requirments. The people at Travel Visa Pro can answer all of your questions!



Climate The tropical islands of Kiribati are hot and humid throughout the year. The Gilbert Islands receive the most rain, while rainfall is sparse in the Phoenix and Line islands, and extended periods of drought are common.





Africa | Antarctica | Asia | Australia/Oceania
Europe | Islands/Oceans | Middle East
North America | South America
World Atlas





Oceania
Countries


Australia


Fiji


Kiribati


Marshall Islands


Micronesia


Nauru


New Zealand


Palau


Papua New Guinea


Samoa


Solomon Islands


Tonga


Tuvalu


Vanuatu

Dependencies


American Samoa


Cook Islands


French Polynesia

° Marquesas Is.


° Society Is.


° Bora Bora


° Moorea


° Tahiti



Guam


New Caledonia


Niue


Norfolk Island


Northern Marianas

° Saipan



Pitcairn Islands


Tokelau


Wallis and Futuna