Details


The widely scattered islands of the Federated States of Micronesia. located in western Pacific Ocean about 2,500 southwest of Hawaii, include the four main island groups of the Caroline Islands, Chuuk, Kosrae, Pohnpei and Yap.



Palau, part of the Caroline Islands, is now an independent nation, and is not considered a part of the Federated States of Micronesia.



There are over 600 (volcanic in origin) islands and low-lying coral atolls in the Caroline Islands. A few inactive peaks reach 2,500 ft.



These islands were formerly placed under United States control as part of the UN Trust Territory of the Pacific Islands. In 1991, the islands gained total independence,



The local economy still revolves around subsistence farming and fishing, while fruit exports, fishing rights and U.S. financial aid generate additional cash revenues.



These beautiful islands have significant tourism potential, but that industry has grown slowly based on the island's poorly developed infrastructure and isolated location.



On the positive side, a number of small hotels have opened recently, with most supporting the fast-growing offshore exotic diving activities.



For additional historical information on the Federated States of Micronesia, go here.


Facts and Figures


Official Name Federated States of Micronesia



Population 111,000



Capital City Palikir (10,000)



Flag
here


Languages English, Polynesian dialects



Official Currency US Dollar



Currency Converter
here


Religions Catholic, Protestant, others



Land Area 702 sq km (271 sq miles)



Latitude/Longitude 7º 46N, 151º 84E



Highest Point Dolohmwar, 2,595 ft. (791 m)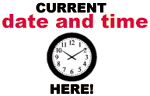 Contact Us | Privacy Statement
Copyrighted by Graphic Maps
All rights reserved!



All maps, graphics and original descriptions created by Graphic Maps, a d/b/a of the Woolwine-Moen Group, unless otherwise noted and/or directly linked to the source, and use of same for any application whatsoever (with the exception of outline maps) requires written permission.



We make no copyright claim on any statistical data on this page, nor on any non-original graphics, and/or pictures not produced by us. Certain statistical data is gathered from the CIA World Factbook, as well as numerous public domain reference materials.



Every effort is made to be as accurate as possible when disseminating information on any worldwide destination. We are not responsible for unintentional data entry errors or omissions. If you would like to submit an addition, change or correction, or suggest a new link, please forward it to our map department and we will give it our immediate attention.

Maps


FSM Large Color Map
here


FSM Map CIA version here



FSM Outline Map here



FSM Maps at UT here



Oceania Maps
here

Suggested Links


Federated States of Micronesia (Complete) information on the (GDP) overall economy, imports and exports, resources, government, population, military, transportation, and more here



FSM Government website
here


FSM Photos
here


FSM Tourism website
here


FSM Travel Advisory and Info
here


Chuuk website
here


Kosrae website
here


Pohnpei website
here


Yap website
here


Yap Vistor Bureau
here


Climate The tropical islands of the Federated States of Micronesia enjoy consistently warm temperatures throughout the year. The air is humid and rainfall is generous. In fact, Pohnpei is reported to be one of the wettest places on Planet Earth, with over 300 inches of annual precipitation.



Tropical typhoons present a very serious threat, particularly to the low-lying atolls, many of which are very near sea level.






Africa | Antarctica | Asia | Australia/Oceania
Europe | Islands/Oceans | Middle East
North America | South America
World Atlas



Oceania
Countries


Australia


Fiji


Kiribati


Marshall Islands


Micronesia


Nauru


New Zealand


Palau


Papua New Guinea


Samoa


Solomon Islands


Tonga


Tuvalu


Vanuatu

Dependencies


American Samoa


Cook Islands


French Polynesia

° Marquesas Is.


° Society Is.


° Bora Bora


° Moorea


° Tahiti



Guam


New Caledonia


Niue


Norfolk Island


Northern Marianas

° Saipan



Pitcairn Islands


Tokelau


Wallis and Futuna