Bermuda Flag: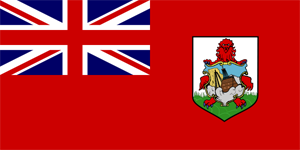 The current Bermuda flag was adopted in the 1960s.

As a British overseas territory, Bermuda's flag features the United Kingdom flag upper left. The green and white badge displays a red lion holding a shield that symbolizes the sinking of the Sea Venture about one mile off the coastline of Bermuda in the summer of 1609. The ship was caught in a hurricane, and subsequently struck a reef.

Large selection of North American flags

Bermuda Coat of Arms: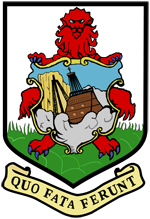 The coat of arms of Bermuda depicts a red lion holding a shield that has a depiction of a wrecked ship upon it. The red lion is a symbol of England and alludes to Bermuda's relationship with that country.
The wrecked ship is the Sea Venture, the flagship of the Virginia Company. The ship was deliberately driven on to the reefs of Bermuda, by Admiral Sir George Somers, in 1609, to prevent it from foundering in a storm. All aboard survived, resulting in the settlement of the Island
Bermuda Photographs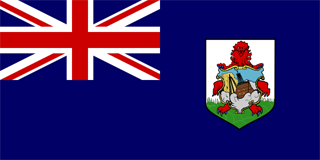 Government Ensign of Bermuda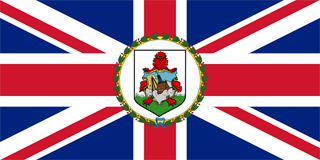 Governor of Bermuda Flag
This page was last updated on April 7, 2017.