PRINT THIS MAP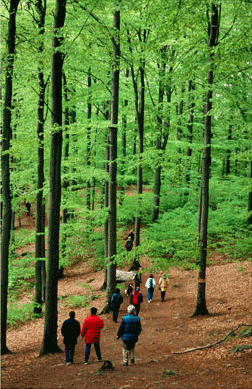 A forest scene in Sweden

Travel the World through Poster Art!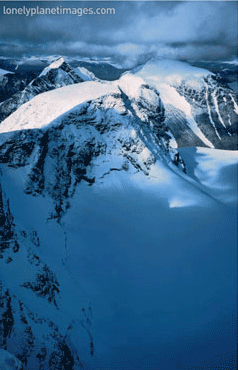 View from Kebnekaise, Sweden's highest point

Travel the World through Poster Art!








Contact Us | Privacy Statement



Copyrighted by Graphic Maps
All rights reserved!



All maps, graphics, flags and original descriptions created by Graphic Maps, a d/b/a of the Woolwine-Moen Group, unless otherwise noted and/or directly linked to the source, and use of same for any application whatsoever (with the exception of outline maps) requires written permission.



We make no copyright claim on any statistical data on this page, nor on any non-original graphics, and/or pictures not produced by us. Certain statistical data is gathered from the CIA World Factbook, as well as numerous public domain reference materials.



Every effort is made to be as accurate as possible when disseminating information on any worldwide destination. We are not responsible for unintentional data entry errors or omissions. If you would like to submit an addition, change or correction, or suggest a new link, please forward it to our map department and we will give it our immediate attention.





Land Statistics
convert (kilometers to miles, meters to feet) here



Coastline 3,218 km (includes Gotland and Oland)



Land Area


(land) 410.934 sq km



(water) 39,030 sq km



(TOTAL) 449,964 sq km



Land Area (all countries) here!



Horizontal Width 373 km - from the capital city of Stockholm, west to border with Norway



Vertical Length 1,208 km - from Kiruna in the far north, then southwest to Goteborg


Note: Length and width examples are point-to-point, straight-line measurements from a Mercator map projection, and will vary some using other map projections


Bordering Countries (2) Finland and Norway



Counties (21) Sweden is divided into 21 counties, or administrative regions, and they include: Blekinge, Dalarnas, Gavleborgs, Gotlands, Hallands, Jamtlands, Jonkopings, Kalmar, Kronobergs, Norrbottens, Orebro, Ostergotlands, Skane, Sodermanlands, Stockholms, Uppsala, Varmlands, Vasterbottens, Vasternorrlands, Vastmanlands and Vastra Gotalands



Map of Sweden Counties
here!


County (largest by pop.) Stockholm, 1,803,377



County (largest by size) Norrbotten, 98,911 sq km



Highest Point Kebnekaise, at 2,111 meters



Lowest Point near Kristianstad, -2.41 meters



Latitude and Longitude
here!


Relative Location
here!

Landforms


Landforms During the last Ice Age, much of Sweden was covered by a thick layer of ice. By 6,000 BC, when that ice finally retreated (or melted) it left in its wake a deeply-indented coastline (in the south) with many islands, and innumerable lakes, rivers and streams spread across the entire country.



In the north (above the Arctic Circle) Sweden is rugged with snow-covered mountains and thick forests, while central Sweden is dominated by lower mountains in the west that give way to heavily forested hills and ridges, dozens and dozens of rivers and an estimated 101,000 lakes. In the south, large lakes (some linked by canals) and widely cultivated plains stretch across the land.



Sweden's border with Norway is covered by the Scandinavian Mountains, or in Swedish, the Kolen (or Kjolen) Mountains. These are relatively low-level mountains, as Sweden's highest point, Kebnekaise, stands at just 2,111 meters (about 7,000 ft.)



Sweden's coastal areas include several small islands and reefs, especially in the east and southwest. Directly south of Stockholm (a city of islands) are Gotland and Oland, Sweden's largest islands. White sandy beaches are common along the southern coastline.



Significant lakes include Siljan, Storsjom, Varern and Vattern, and with few exceptions, the balance of Sweden's lakes are on the small side.



Sweden's largest rivers include the Angerman, Eman, Indal, Lagan, Ljusnan, Lule, Osterdal, Skellefte, Storuman, Torne and Ume.



Bodies of Water of Europe
here!


Landforms of Europe
here!


Rivers of Europe
here!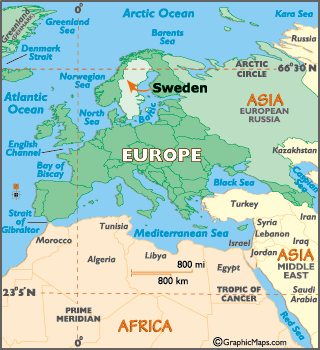 PRINT THIS MAP














European
Countries

Albania

Andorra

Armenia

Austria

Azerbaijan

Belgium

Belarus

Bosnia-Herzegovina

Bulgaria

Croatia

Cyprus

Czech Republic

Denmark

Estonia

Finland

France

Georgia

Germany

Greece

Hungary

Iceland

Ireland

Italy

Latvia

Liechtenstein

Lithuania

Luxembourg

Macedonia

Malta

Moldova

Monaco

Montenegro

Netherlands

Norway

Poland

Portugal

Romania

San Marino

Serbia

Slovakia

Slovenia

Spain

Sweden

Switzerland

Turkey

Ukraine

United Kingdom
including:
England
Scotland
Northern Ireland
Wales

Vatican City