Details


The rugged Faeroe Islands (18 in all), are in the North Atlantic Ocean, about 250 miles (402 km) directly north of Scotland.



First settled by the Norwegian Vikings, these islands, politically connected to Denmark since the 14th Century, have enjoyed home rule since 1948, and continually strive for full sovereignty.



Many of the inhabitants live in and around the Thorshavn area, the administrative capital and largest city in the islands.



With very little cultivated land, sheep raising is a significant business, and in fact, the name Faeroe Islands is said to mean "Sheep Islands." Fishing, and offshore oil finds help diversify the economy.



Ferries and shipping companies link the islands to the European mainland, and tourism is a growing business.



The Faeroe Island's maps and information pages are currently being revised, and will be posted soon.


Quick Facts and Figures


Official Name Faeroe Islands
(alt. Faroe, or Føroyar) a self governing territory of Denmark, claimed in 1380



Administrative Capital Torshavn



Flag
here


Languages Faeroese, Danish



Latitude/Longitude 62º 00' N, 7º 00' W



Official Currency Danish Krone



Religions Lutheran



Population 46,345



Land Area 1,399 sq km (540 sq miles)



Landforms Similar to Iceland, the Faeroes are lava based islands with elevated coastal cliffs and some elevated peaks. The highest point (on Eysturoy) rises to 2,894 ft. (882m)



Grass grows along the base of local mountains, but few trees survive because of the relentless North Atlantic winds.



Contact Us | Privacy Statement
Copyrighted by Graphic Maps
All rights reserved!



All maps, graphics and original descriptions created by Graphic Maps, a d/b/a of the Woolwine-Moen Group, unless otherwise noted and/or directly linked to the source, and use of same for any application whatsoever (with the exception of outline maps) requires written permission.



We make no copyright claim on any statistical data on this page, nor on any non-original graphics, and/or pictures not produced by us. Certain statistical data is gathered from the CIA World Factbook, as well as numerous public domain reference materials.



Every effort is made to be as accurate as possible when disseminating information on any worldwide destination. We are not responsible for unintentional data entry errors or omissions. If you would like to submit an addition, change or correction, or suggest a new link, please forward it to our map department and we will give it our immediate attention.

Maps


Faeroe Islands Outline Map
here


Faeroe Islands CIA version here



European Continent
here


European Continent at UT here


Suggested Links


Faeroe Islands (Complete) information on the (GDP) overall economy, imports and exports, resources, government, population, military, transportation, and more here



Faeroe Islands Web Site
here


Faeroe Islands Tourism
here


Faeroe Islands Art Museum
here


Denmark Pages
here


Climate Winters are mild, summers are cool and most days are overcast, foggy and (very) windy. Ocean storms and thick fog are common, and North Atlantic hurricanes do occasionally strike the islands in the summer months.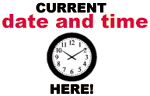 Africa | Antarctica | Asia | Australia/Oceania
Europe | Islands/Oceans | Middle East
North America | South America
World Atlas



European
Countries


Albania


Andorra


Armenia


Austria


Azerbaijan


Belgium


Belarus


Bosnia-Herzegovina


Bulgaria


Croatia


Cyprus


Czech Republic


Denmark


Estonia


Finland


France


Georgia


Germany


Greece


Hungary


Iceland


Ireland


Italy


Latvia


Liechtenstein


Lithuania


Luxembourg


Macedonia


Malta


Moldova


Monaco


Montenegro


Netherlands


Norway


Poland


Portugal


Romania


San Marino


Serbia


Slovakia


Slovenia


Spain


Sweden


Switzerland


Turkey


Ukraine


United Kingdom

including:


England

Scotland

Northern Ireland

Wales


Vatican City