Albania Flag: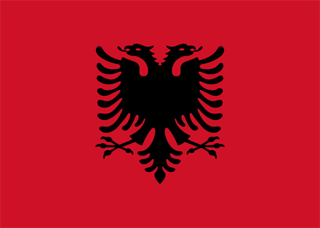 The Albania flag was officially adopted on April 7, 1992.
The flag features a double-headed eagle in black, on a red background. This design is traced back to George Castriota, an Albanian Christian, and a 15th century Turkish general. He used the Byzantine two-headed eagle on his seals, hence the Albanian flag. Note that Albanians call their country Shapiperia, meaning "Land of the Eagle."
Albania Coat of Arms: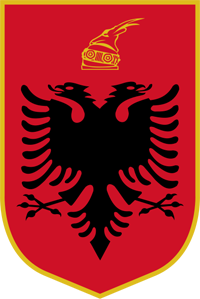 An adaptation of the flag, Alabania's coat of arms consists of a two-headed eagle with the helmet of Skanderbeg hovering above.
Albania Photographs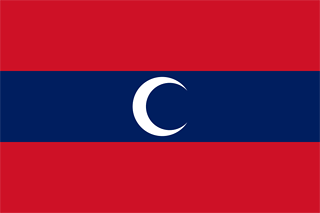 19th century Ottoman Empire flag of Albania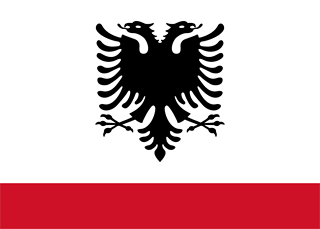 Naval Ensign of Albania

Civil Ensign of Albania
This page was last modified on April 7, 2017.