Sri Lanka Flag: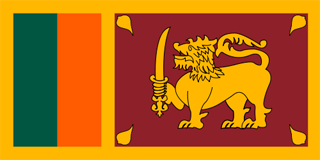 The Sri Lanka flag was officially adopted on December 17, 1978.
Prior to 1815, the gold lion was originally the national flag of Ceylon; its four pipul leaves are Buddhist symbols and the sword is said to represent authority. On this modern version, the green represents Muslims, while the orange represents Hindus.
Larger Sri Lanka flag

Sri Lanka Coat of Arms: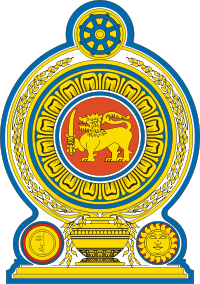 The national emblem of Sri Lanka was adopted in 1972, and features a golden lion centered and surrounded by petals of gold representing the Blue Lotus flower.

Making up the base of the emblem is a traditional grain vase sprouting sheaves of rice. Sinhalese heraldic symbols of the sun and moon flank either side of the vase, and the crest of the Dharmacakra at the top represents Buddhism.