Singapore Flag: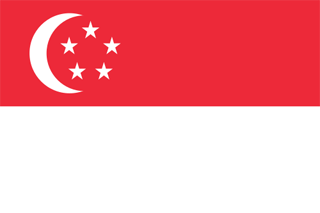 The Singapore flag was officially adopted on December 3, 1959.
The white crescent represents Singapore as a new nation; the five stars symbolize democracy, equality, justice, peace and progress; white is representative of the purity and virtue of the people, and red stands for universal brotherhood.
Singapore Coat of Arms: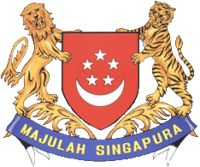 Adopted in 1959, the coat of arms of Singapore is composed of a lion and a tiger standing upon stalks of rice and supporting a shield.
The blue ribbon at the base reads "Majulah Singapura" ("Onward Singapore").
Singapore Photographs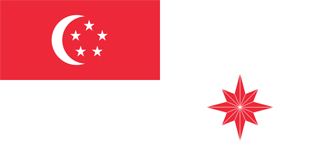 Naval Ensign of Singapore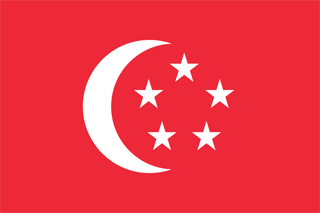 Standard of the President of Singapore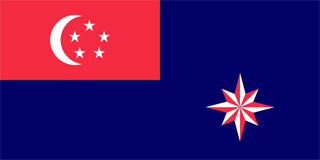 Government Ensign of Singapore
This page was last modified on April 7, 2017.