Coat of Arms:




The emblem of Mongolia was adopted March 25, 1992 and features a wind horse flying above the Wheel of Dharma.

A tumen nasan encircles the emblem, representing eternity; the Cintamani situated above, represents the Buddhist Three Jewels.
Mongolia Photographs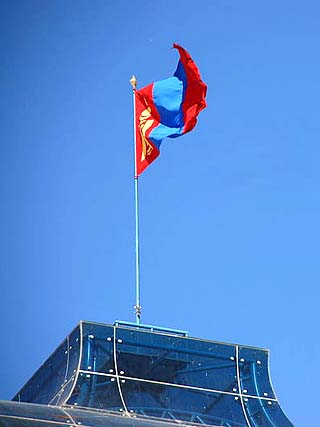 Flag of Mongolia Mario_Carvajal at en.wikipedia
This page was last modified on April 7, 2017.