Iraq Flag: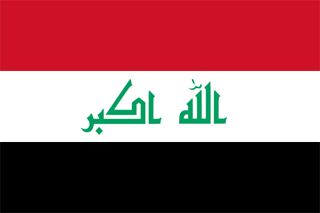 In 2008, the current flag of Iraq was adopted as an interim measure until a permanent solution to the flag issue is found. The centered phrase in green Arabic script reads.... ALLAHU AKBAR (God is Great).
Iraq Coat of Arms: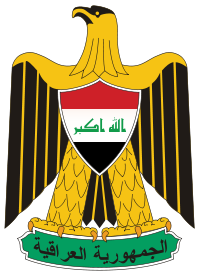 Iraq's coat of arms is a black and golden eagle bearing a shield depicting the Iraqi flag. The scroll below the eagle reads, "al-Jumhuriya al-`Iraqiya" ("The Iraqi Republic.")
Iraq Photographs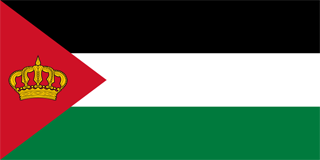 Royal Standard of the Kingdom of Iraq (1930–1958)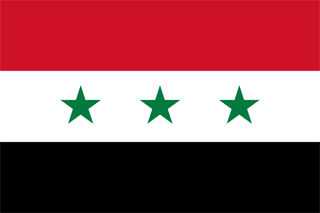 National flag of Iraq (1963–1991)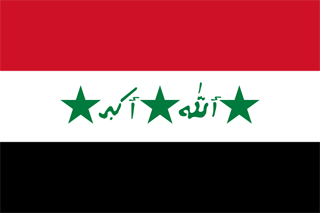 National flag of Iraq (1991–2004)
This page was last modified on April 7, 2017.