Animal: Asiatic Cheetah, Persian Leopard, Persian fallow deer
Coat of Arms:




Coat of Arms: Iran's coat of arms symbolizes the five principles of Islam. The centered sword represents the country's strength.
Flower: Tulip
Fruit: Pomegranate
Motto: "Independence, Freedom, Islamic Republic"
Iran Photographs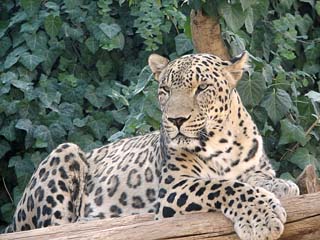 Persian Leopard
This page was last modified on April 7, 2017.