East Timor is surrounded by a flat plain that rises abruptly into the foothills of the rugged mountains that run through its heart.
The loftiest peaks are found in the Ramelau Range, where the country's highest point, Foho Tatamailau, is located at 9,721 ft. (2,963 m).
Meandering rivers have formed deep gorges through the mountains. The most significant rivers are the Lakla, Lies and Seical. In addition, dozens of smaller rivers drain the land.
Timor-Leste Photographs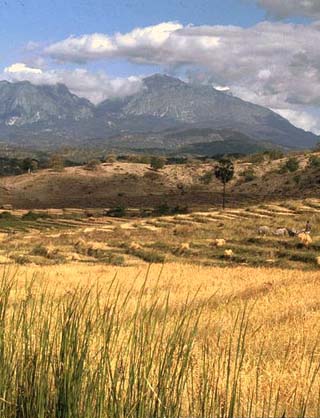 The landscape of East Timor
Hpgrumpe
at
en.wikipedia
This page was last updated on April 7, 2017.