A Brief Description


Cyprus, a onetime Greek colony and the site of many military incursions over the centuries, is still today, an island in conflict between two opposing factions.



The southern part of this Mediterranean island (the Greek Area) is called the Republic of Cyprus, and is controlled by the officially recognized Cyprus government.



About one-third of Cyprus is occupied by Turkey, and they call it the Republic of Northern Cyprus. That claim is not recognized by the United Nations, or any other country.



Because of a Turkish invasion in 1974, the United Nation's established a buffer zone (colored gray), and that zone runs through the middle of the island, dissecting the capital city of Nicosia.



Even though Cyprus gained its independence from the UK in 1960, there remains two British sovereign bases on the island. (colored yellow)



Through it all, this ancient island remains a popular regional tourist destination, one famed for its sunny weather and fascinating history.



The Cyprus pages are currently being revised, but you can find additional information about the history of the island here.


Facts and Figures


Official Name Republic of Cyprus



Capital City Nicosia (pop. 207,000)



Languages Greek (official), English, Turkish



Latitude/Longitude 35° 00'N, 33° 00'E



Currency Greek Area: Cypriot Pound, Turkish Area: Turkish Lira



Religions Greek Orthodox, Muslim



Flag
here


Population 793,100, and that number does not include the estimated 115,000 Turks in the north.



Land Area 9,251sq km (3,372 sq miles)



Landforms A narrow band of mountains (the Kyrenia) slices across the north, while in the south, the Troodos Mountains dominate. Mt. Olympus is the highest point, at 6,403 ft., (1,951m). A somewhat fertile plain crosses the center of the island, with Nicosia at the southern end. The only rivers of size include the Pedias and Kariyoti.




Contact Us | Privacy Statement
Copyrighted by Graphic Maps
All rights reserved!



All maps, graphics and original descriptions created by Graphic Maps, a d/b/a of the Woolwine-Moen Group, unless otherwise noted and/or directly linked to the source, and use of same for any application whatsoever (with the exception of outline maps) requires written permission.



We make no copyright claim on any statistical data on this page, nor on any non-original graphics, and/or pictures not produced by us. Certain statistical data is gathered from the CIA World Factbook, as well as numerous public domain reference materials.



Every effort is made to be as accurate as possible when disseminating information on any worldwide destination. We are not responsible for unintentional data entry errors or omissions. If you would like to submit an addition, change or correction, or suggest a new link, please forward it to our map department and we will give it our immediate attention.

Maps


Cyprus Outline Map
here


Cyprus Map CIA version here



Mediterranean Map
here!

Recommended Links


Cyprus Government Web Page
here!


Cyprus Tourism
here!


Cyprus Info Page
here!


Limassol Tours and Travel Information


Paphos Tours and Travel Information


PASSPORTS - TRAVEL VISAS



NOTE: Before making your travel plans to any worldwide destination, we strongly recommend you authenticate important details regarding all passport and visa requirements. The experienced people at Travel Visa Pro can answer all of your questions!



Climate Cyprus is the hottest, driest island in the Mediterranean. It typically enjoys 340 days of sunshine a year. The rainy season is from November to March, with most of the rain falling between December and February. The spring season is mild. Early May can be windy, and by the middle of May the temperature begins to rise, and during July and August, it can reach well above 30 degrees centigrade. Autumn extends well into November.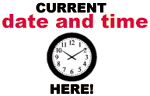 Africa | Antarctica | Asia | Australia/Oceania
Europe | Islands/Oceans | Middle East
North America | South America
World Atlas



Asia


Afghanistan

Armenia

Azerbaijan

Bahrain

Bangladesh

Bhutan

British Indian

Ocean Terr.

Brunei


Burma (Myanmar)


Cambodia

China

º Hong Kong


º Macau


Cyprus

East Timor

India

° Andaman Is.


° Nicobar Islands


Indonesia

° Bali


Iran

Iraq

Israel

Japan

Jordan

Kazakhstan

Kuwait

Kyrgyzstan

Laos

Lebanon

Malaysia

Maldives

Mongolia

Nepal

North Korea

Oman

Pakistan

Philippines

Qatar

Russian Fed.

Saudi Arabia

Singapore

Syria

South Korea

Sri Lanka

Taiwan

Tajikistan

Thailand

Turkey

Turkmenistan

U.A.E.

Uzbekistan

Vietnam

Yemen