Uganda Flag: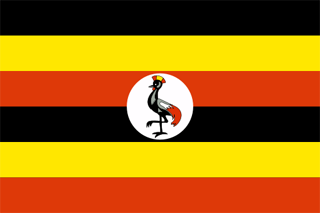 The flag was adopted October 9, 1962. The flag's colors: black, yellow and red, represent the Ugandan people, sunlight and brotherhood.
The centered "Great Crested Crane" is the country's national badge (symbol).
Uganda Coat of Arms: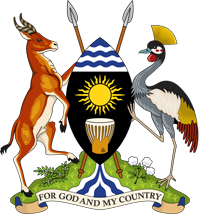 Uganda's coat of arms features a Crested Crane and a Ugandan Kob supporting a shield that displays three symbols: waves for Lake Victoria at the top, a sun representing the beautiful weather centered, and a traditional drum symbolic of dancing at the bottom.

Crossed behind the shield are spears, and the national motto is displayed on a ribbon below.
Uganda Photographs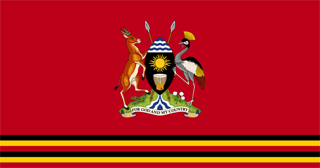 Presidential Standard of Uganda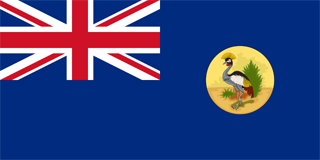 Flag of the Uganda Protectorate
Flag of Uganda (1962)
This page was last modified on April 7, 2017.