Mauritius Flag: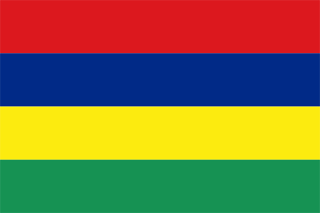 The Mauritius flag was officially adopted in January 1968.
Designed by the College of Arms in Britain, red is symbolic of the country's independence, yellow the bright future, green the fertile land of the island, and blue the Indian Ocean.
Mauritius Coat of Arms: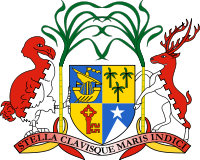 The coat of arms of Mauritius consists of a Dodo Bird and Sambur Deer supporting sugar cane and a shield divided into four sections.

The country's motto, "Stella clavisque maris indici," ( Star and key of the Indian Ocean) is displayed in Latin on a ribbon below.
Mauritius Photographs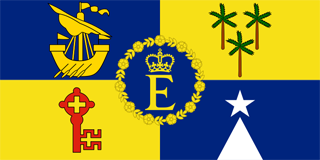 Queen's Personal Mauritian Flag (1968-1992)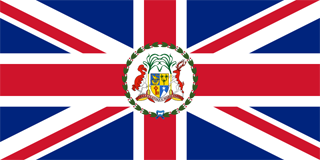 Dominion of Mauritius Governor's Flag (1906-1968)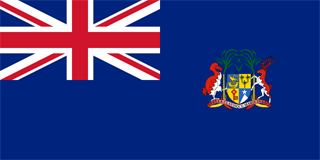 Dominion of Mauritius Colonial flag (1923-1968)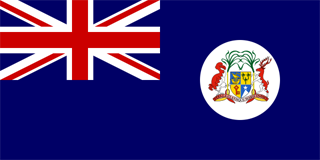 Dominion of Mauritius Colonial flag (1906-1923)
This page was last modified on April 7, 2017.