Djibouti Flag: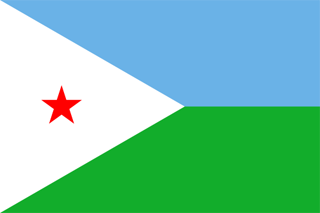 The Djibouti flag was officially adopted on June 27, 1977, after gaining its independence from France.
Blue is symbolic of the Issa people, green the Afar people, and the red star in the white triangle represents unity.
Djibouti Coat of Arms: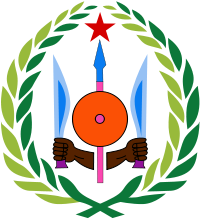 The emblem of Djibouti is composed of a vertical spear in front of a shield, two hands holding onto a machete, and laurel branches making up the border. The two hands represent the main ethnic groups of the nation (the Afar and Somali).
Djibouti Photographs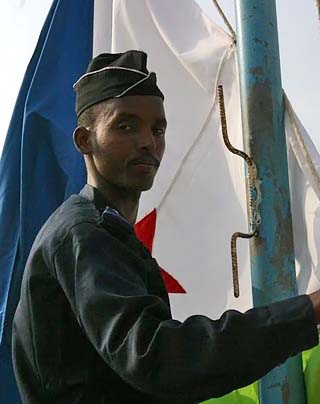 A soldier prepares to raise the Djiboutian flag

This page was last modified on April 7, 2017.